Column: No matter how Californians feel about daylight saving time, Proposition 7 promises to do precisely nothing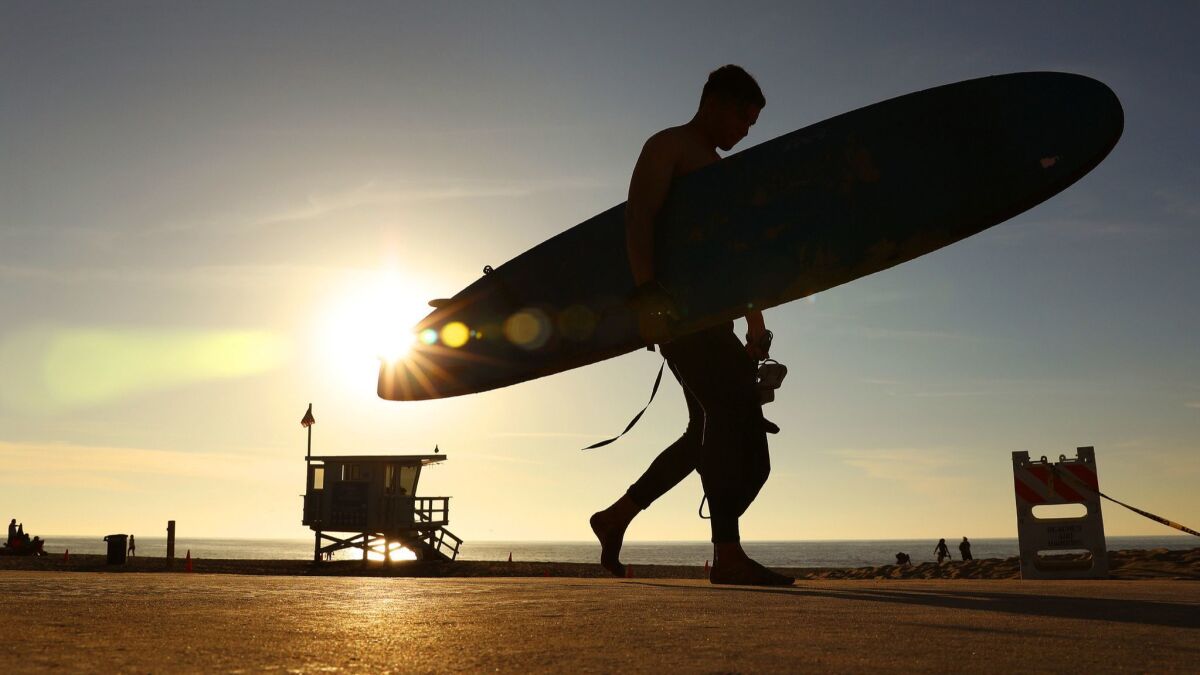 Sacramento Bureau Chief
Two days before Californians go to the polls next month, as clocks and watches will be reset, the central question of Proposition 7 will be clear: Wouldn't it be nice if we didn't have to change the time twice a year?
Maybe the end of daylight saving time on Nov. 4 will provide some electoral serendipity for the ballot measure's backers. Perhaps it will boost the chances that a majority of voters will favor abolishing the "fall back, spring forward" system that families and businesses adjust to — and complain about — in the fall and spring.
But passage of Proposition 7 won't change things. Even its supporters know the effort to embrace daylight saving 12 months a year is more dream than demand. That's because only Congress can ever make the wish come true.
Proposition 11: The private ambulance industry is asking voters to change workplace rules »
Fifty-two years ago, the federal government took action to limit what a California legislative analysis noted was decades of state and local rules, "a hodgepodge of time observances, and no agreement about when to change clocks." The 1966 law said a state could stay on standard time — and Arizona and Hawaii selected that option — but didn't give permission to have daylight saving time year-round. Proposition 7 is an attempt by lawmakers to have a plan in place should Congress ever change its mind.
That it's on the ballot is a classic tale of California direct democracy. In 1949, during the era of fluid state and local timekeeping, voters approved a statewide proposition to formally embrace the time-switch system between standard and daylight saving time. Because it was voters who enshrined the process, it's voters who must weigh in to allow the rules to be changed.
Proposition 7 would give the Legislature — by a supermajority vote in the Assembly and Senate — the power to impose daylight saving time all year. But only if federal officials allow states to do so.
Legislators have weighed this issue for the past three years, and have heard considerable testimony both for and against a year-round schedule for keeping time. Supporters largely have tried to make it a public health issue.
"Numerous studies reveal [an] annual uptick in heart attacks, workplace injury, crime and traffic accidents, due to moving, switching spring-forward time," Assemblyman Kansen Chu (D-San Jose), the author of Proposition 7, said during a legislative hearing in 2017.
Nor are supporters of the proposal convinced that switching the clocks twice a year ever helped save energy, one of the reasons for implementing daylight saving time during both world wars.
When opponents of Proposition 7 speak up — few have done so — they point to the real-world impact of daylight savings time during the winter.
"If you live in Los Angeles or Twentynine Palms, the sun won't rise until 7:30 a.m. or later from November to February," state Sen. Hannah-Beth Jackson (D-Santa Barbara) wrote in the official ballot argument against the proposition. "You'll be getting your family ready for the day in the dark; your kids will be walking to school or waiting for the school bus before the sun rises."
Gov. Jerry Brown signed the bill that put Proposition 7 on the ballot, adding a bit of flair to his signing message by writing, "Fiat Lux!" which translated from Latin means, "Let there be light."
But unless Congress changes the rules, California's ballot measure is a debate without a decision. In that way, it resembles the 2016 advisory proposition that pleaded for congressional action on campaign finance rules. It passed. Supporters applauded. But the status quo remains.
Follow @johnmyers on Twitter, sign up for our daily Essential Politics newsletter and listen to the weekly California Politics Podcast
Get our Essential Politics newsletter
The latest news, analysis and insights from our politics team.
You may occasionally receive promotional content from the Los Angeles Times.