Senators spar over the need for new voting rights legislation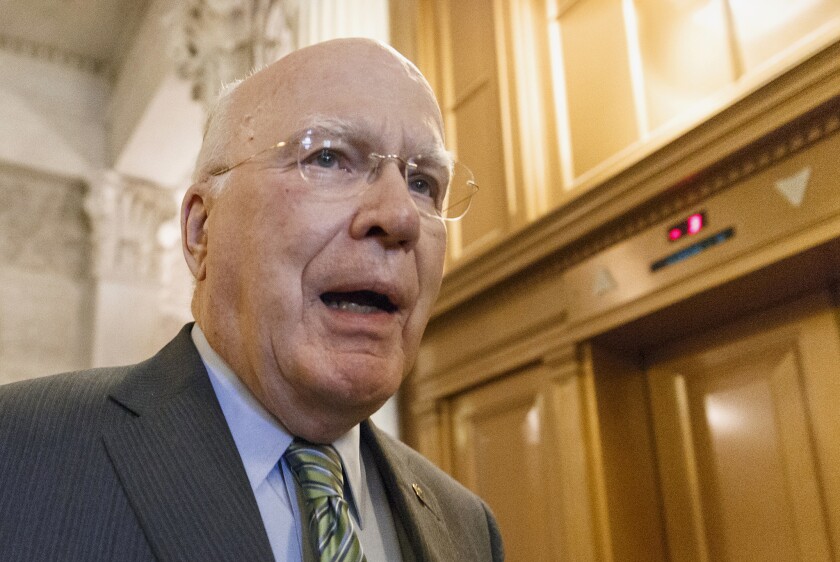 Reporting from Washington —
Republicans and Democrats in the Senate argued bitterly Wednesday about the need for a new law to protect the voting rights of minorities.
The Senate Judiciary Committee held a hearing on proposed legislation to resuscitate a critical provision of the Voting Rights Act struck down by the U.S. Supreme Court a year ago.
The court invalidated the system whereby most Southern states were required to clear changes to their voting laws in advance with the Justice Department. The new bill would attempt to get around the court's objections by creating a new system in which any state with more than five voting rights violations in the previous 15 years would have to seek "pre-clearance."
Currently only Texas, Georgia, Mississippi and Louisiana would be covered, which provoked outrage from Texas' two senators, who both sit on the committee.
Sen. John Cornyn (R-Texas) asked why only four states would be covered, and not others such as Minnesota, which is represented on the committee by two Democrats.
"Every state is covered by this if they violate the law five times in 15 years," replied Sen. Al Franken (D-Minn).
The witnesses who testified were also divided.
Sherrilyn Ifill, president of the NAACP Legal Defense and Educational Fund, said that the Voting Rights Act was "universally recognized as the most successful piece of legislation to emerge from the civil rights movement" but that as a result of the Supreme Court decision, "minority voters have been left without critically needed voting protections for an entire year."
But conservative scholar Abigail Thernstrom of the American Enterprise Institute said the pre-clearance section of the act had become "a period piece" and that other sections allowing suits to be filed after violations occur "provide ample protection."
The legislation, though described by Senate Judiciary Committee Chairman Patrick J. Leahy (D-Vt.) as being bipartisan, has no Republican co-sponsors in the Senate and is unlikely to be brought up for a vote by the GOP leadership in the House, making its chances of passage in either chamber difficult.
Whereas past discussions of voting rights focused on poll taxes and racially motivated gerrymandering, much of the discussion Wednesday was about new voter identification requirements passed in many states controlled by Republicans as well as moves to scale back early voting.
Sen. Charles E. Grassley (R-Iowa), the top Republican on the committee, said the legislation was really a "back-door mechanism" to undo such laws.
Sen. Richard J. Durbin (D-Ill.), said such laws were all about voter suppression, particularly of minority voters.
Atty. Gen. Eric H. Holder Jr., whose strict enforcement of voting rights laws has provoked criticism from Republicans, issued a statement Tuesday saying the Supreme Court ruling a year ago "was a deeply flawed decision" that "effectively invalidated a cornerstone of American civil rights law." He called on Congress to approve the new legislation.
---
Must-read stories from the L.A. Times
Get the day's top news with our Today's Headlines newsletter, sent every weekday morning.
You may occasionally receive promotional content from the Los Angeles Times.