Yanukovych: PR firms and nice suits hide authoritarian intentions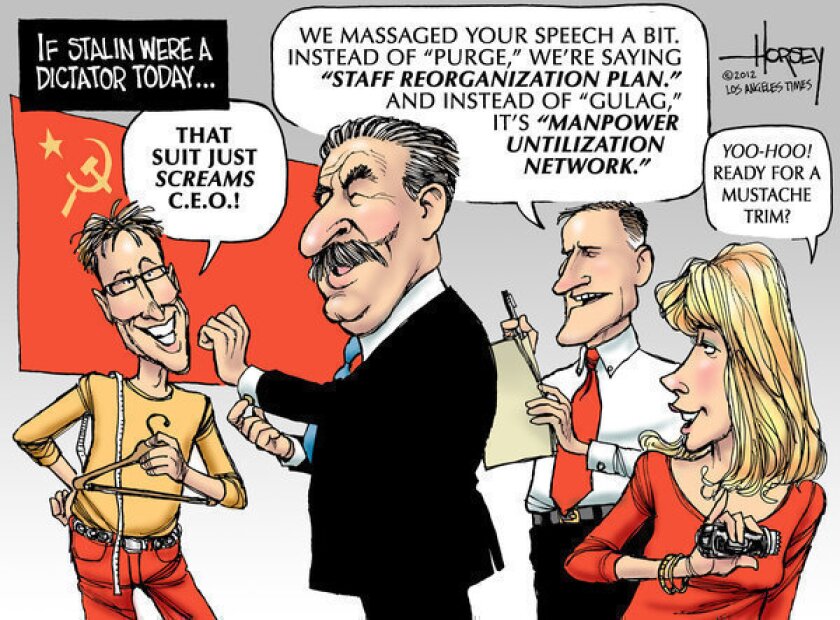 This post has been updated. See the note at the bottom for details.
KIEV, Ukraine – Ukrainian President Viktor Yanukovych is the model of a new kind of power-grabbing authoritarian. Gone is the preening, bullying fascist in a comical military costume, like Hitler or Mussolini. Mao's jacket and Fidel Castro's combat fatigues are out of fashion. Today, it is all business. Today, Stalin would be wearing Hugo Boss or Brooks Brothers, his mustache would be shaved off and he, like Yanukovych, would look like any chief executive flying business class.
The pogrom and the putsch have given way to PR. Yanukovych has hired lobbyists and public relations teams to help him project a progressive image while he quietly squeezes the press and rejiggers election laws to guarantee his party permanent rule.
An example of this is the Podesta Group's $200,000 contract with an entity called the European Centre for a Modern Ukraine. Podesta Group is an American lobbying firm run by Tony Podesta. And the European Centre for a Modern Ukraine? That just happens to be an operation controlled by Yanukovych, according to Ukrainska Pravda.
When he is in Washington or Paris or London or Berlin, Yanukovych talks as if he is a champion of a free press, as he knows he needs to if he wants to be welcomed into the club of prosperous democracies. But a libel and defamation law favored by his party in the parliament would threaten journalists with prison terms, fines and ruined careers.
The good news is that protests in the Ukrainian media and diplomatic pressure from the United States and Europe have gotten Yanukovych to put the defamation law on ice. The not-so-good reality is that, like a cancer in temporary remission, the legislation could easily come back after parliamentary elections are over at the end of October.
In recent days, Ukraine's independent media outlets put black banners across their websites and blank spaces on their front pages to dramatize what passage of the defamation law would mean. That helped publicize the issue at an awkward time for Yanukovych. He was in New York last week for the United Nations General Assembly, eager to cozy up to Europeans and Americans and hoping to take home a photo of himself smiling alongside Barack and Michelle Obama.
Yanukovych made it known he was the one who stopped the defamation bill and said members of his party must not have understood what they were voting for when they passed it on first reading. Perhaps, but if his pals in parliament did not understand the contents of the legislation, they surely understood that it had the president's approval. And American leaders – especially President Obama, who chose to pose with the grinning Ukrainian strongman at the UN – should understand what kind of person they are dealing with.
If 21st century dictators are all going to look like smiling businessmen and all have their messages smoothed and sold by American and European PR firms, it means the United States will need a lot more than a robust military to defend democracy and human rights. We will need a smart and effective diplomatic corps. Luckily, despite the efforts of shortsighted budget cutters in Congress who think 2% is too large a share of the federal budget to devote to our entire foreign policy effort, American diplomats are on the job.
Like U.S. embassies around the world, the embassy here in Kiev takes an active role in supporting pro-democracy groups, independent media and cultural programs that promote an open, just society.
Americans have learned to honor the men and women in the military who put themselves in harm's way. It would be good to also give full credit to the men and women in our diplomatic corps who fight little battles for freedom every day. As we know from the murder of a U.S. ambassador in Libya last month, their work is not lacking in danger.
In confrontations with tomorrow's smooth-talking tyrants in sleek business suits, American diplomats will be more necessary than Navy Seals.
[For the record, 12:07 p.m., Oct. 2: An earlier version of this post incorrectly stated that the Podesta Group was run by John Podesta, for chief of staff for President Bill Clinton. It is run by Tony Podesta.]
---
Get our Essential Politics newsletter
The latest news, analysis and insights from our politics teams from Sacramento to D.C.
You may occasionally receive promotional content from the Los Angeles Times.