HealthCare.gov website working for most users, officials say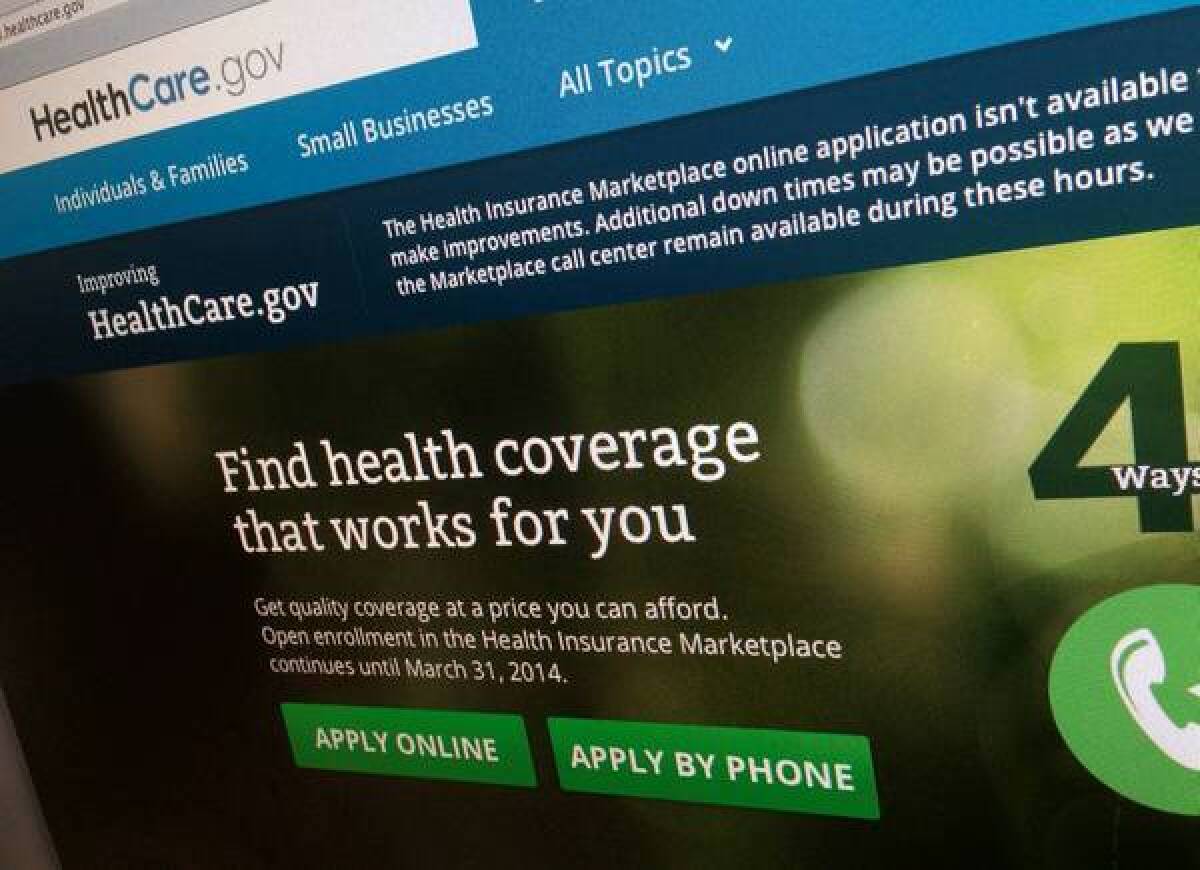 WASHINGTON — The Obama administration outlined Sunday how far the troubled HealthCare.gov website has progressed since its disastrous debut two months ago, while acknowledging the site must be improved further.
Web pages on the site now load in less than a second, down from eight seconds in late October.
The system now operates more than 90% of the time. For some weeks in October, the site was up for only 40% of the time.
And the average rate of time-outs or other Web-page failures on the site has dropped to around three-quarters of a percent. It was as high as 6% in October.
"We have a much more reliable system," said Jeffrey Zeints, the management expert brought in by the White House to rescue the roll-out.
Overall, HealthCare.gov now can handle 50,000 users at once, as was intended, officials said. The site should be able to accommodate 800,000 users a day.
Even with the improvements, however, the site's performance still does not measure up to most commercial websites, according to experts.
And administration officials concede that the added capacity may not be enough to handle the crush of people expected to go to the site this month. Consumers will have to select a health plan by Dec. 23 if they want coverage to begin on Jan. 1.
During peak times, some consumers will encounter a queueing message, according to officials.
It is also still unclear how effectively the site is actually processing applications. The Obama administration has refused to disclose data about the accuracy of consumer information being transmitted to insurance companies.
Sunday's progress report provided a stark reminder of how poorly HealthCare.gov was functioning after its Oct. 1 debut.
Administration officials conceded Sunday the extend of the leadership failures behind the botched roll-out.
"Inadequate management oversight and coordination among technical teams prevented real-time decision making and efficient responses to address the issues with the site," the Department of Health and Human Services wrote in the progress report.
Get our Essential Politics newsletter
The latest news, analysis and insights from our politics team.
You may occasionally receive promotional content from the Los Angeles Times.