Hunger strikers, slightly fewer, continue prison protests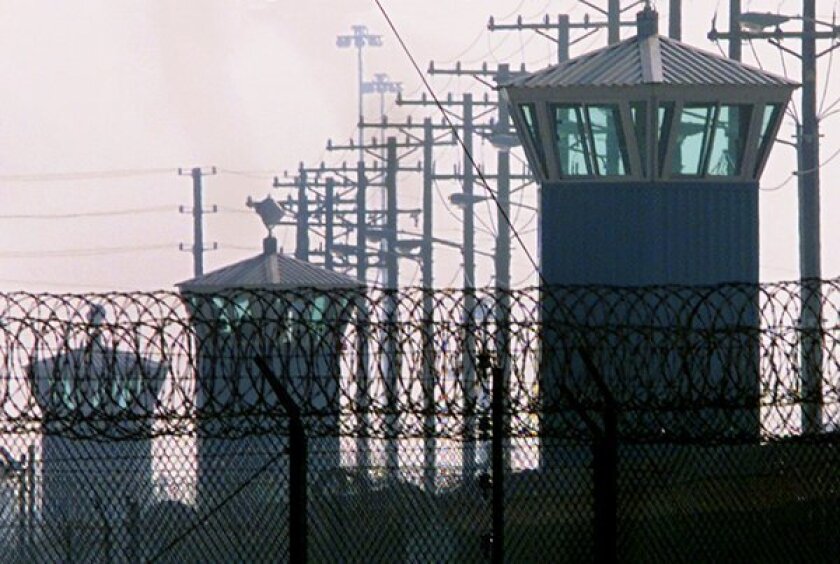 <i>This post has been updated, as indicated below.</i>
Hunger strikes continued Saturday at 23 California prisons and one out-of-state facility, with more than 6,300 inmates refusing meals for days. The corrections department Saturday would not say how many have refused to eat meals since Monday.
[Updated 4:20 p.m. July 14: The number of inmates who have refused nine or more meals Sunday fell to 4,487, said Callifornia corrections officials. In addition, 731 inmates continued to refuse to go to work or classes, said spokesman Jeffrey Callison. Sunday marked the seventh day of protest.]
Seven inmates required medical intervention Saturday, the federal receiver's office said, without providing detail of the conditions of those inmates. In addition, spokeswoman Liz Gransee said, medical workers stopped giving medications to some of the fasting prisoners.
[Updated 10:30 a.m. July 14: Gransee said medical checks automatically begin on the 17th day of fasting, but staff were already evaluating those whose health seemed at risk. She said medications most often are stopped for those whose prescription requires the medicine be taken with food, and medical staff decided to continue taking those medications without food put the inmate at risk.]
Inmate advocacy groups and family members held their own rally Saturday outside the gates of California State Prison at Corcoran.
hundreds gathering to march on Corcoran State Prison to end long-term solitary confinement #CAhungerstrike pic.twitter.com/TL53sd891z — mark B. (@mfb) July 13, 2013
California inmates at three private prisons out of state resumed eating on Friday, but state officials would not say if there were any protesters there who continued to refuse meals. Though it did so in the early days of the strike, the department would not say how many inmates have refused food for fewer than three days -- the state's benchmark for hunger strike status.
Inmates are protesting a host of issues, depending on the prison where they are housed, but the core grievances center over California's use of indefinite solitary confinement to isolate inmates suspected of belonging to or associating with prison gangs.
Several hundred of the 4,500 prisoners in such isolation have been there for more than a decade.
---
Get our Essential Politics newsletter
The latest news, analysis and insights from our politics teams from Sacramento to D.C.
You may occasionally receive promotional content from the Los Angeles Times.