California develops framework for releasing more prison inmates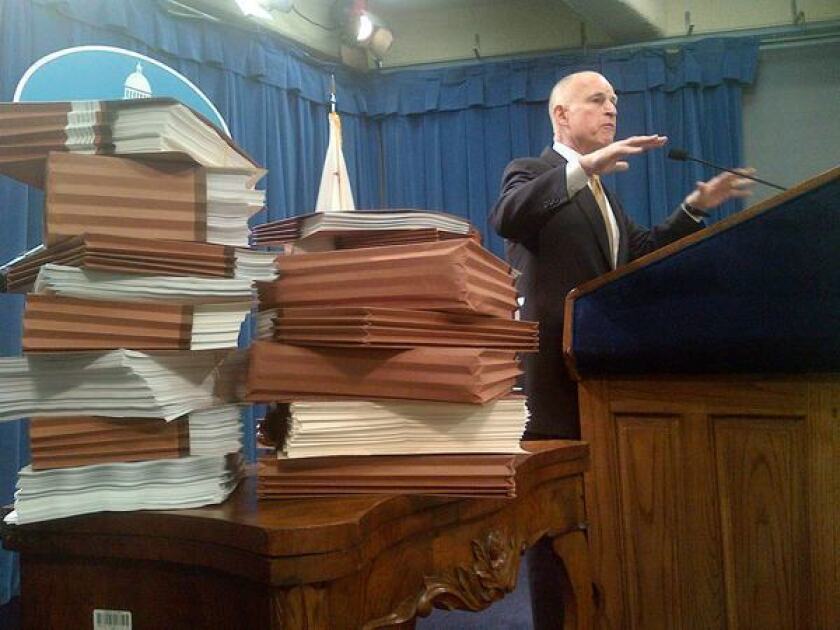 SACRAMENTO -- California has begun fleshing out the framework to release inmates from its crowded prisons, even as it asks the U.S. Supreme Court to lift the order for those releases.
In documents filed late Thursday in U.S. District Court, the state identifies preliminary criteria for freeing elderly and medically frail inmates, as well as continuing to house nearly 9,000 prisoners in private facilities out of state.
But Corrections Secretary Jeffrey Beard warns the three federal judges behind the release order that there are not enough nonviolent inmates left in the California prison system to meet the court's goal of reducing crowding to 137.5% of what state prisons were built to hold. Eligibility for the proposed geriatric parole program, for instance, would be limited to those over 60, who have served 25 years in custody and are not condemned or serving a life sentence without possibility of parole. The court-appointed medical receiver is drawing up a list of potentially eligible candidates for medical parole.
The courts had calculated that even with medical and geriatric parole and increased time off for good behavior, California would have to release more than 4,000 additional inmates. Beard said the state can find only 1,205 inmates who committed nonviolent crimes, have a low risk of committing new crimes once out of prison, are not tied to a prison gang and have less than a year left to serve on their sentence.
Therefore, he said, the state is trying to come up with other criteria for release. "These evaluations and decisions are not quick, clear or easy," he said.
The state has until August to file its opening brief to the Supreme Court asking for review of the order to reduce the prison population. In the meantime, lawyers for Gov. Jerry Brown have asked Justice Anthony Kennedy for a stay of that order.
ALSO:
Ex-governors join Brown in fighting prison releases
California bars inmate rights lawyer from state prisons
Four inmates on hunger strike require medical attention
On Twitter: @paigestjohn

---
Get our Essential Politics newsletter
The latest news, analysis and insights from our politics teams from Sacramento to D.C.
You may occasionally receive promotional content from the Los Angeles Times.