California inmates told: get ready to move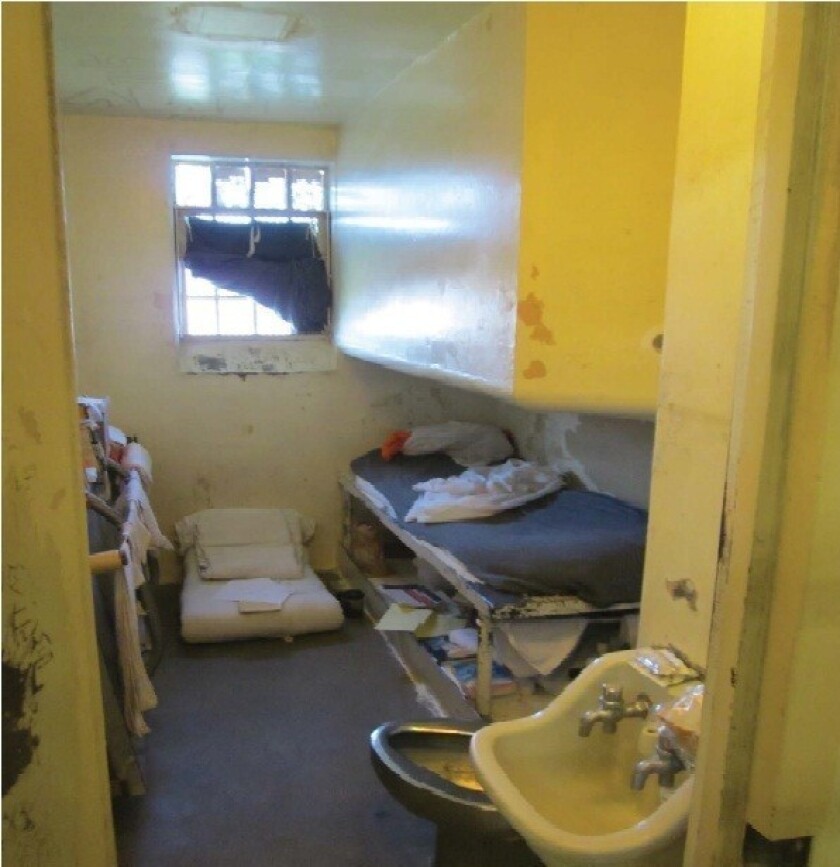 SACRAMENTO — Without waiting for funding or approval from the Legislature, Gov. Jerry Brown's prison administration has told inmates that it has begun preparations to move thousands of them to private lockups, including prisons out of state.
"Every potentially eligible offender will be screened for transfer.... While a transfer may cause a hardship to you or your families, it is an action the state must pursue in order to comply with a court order," reads a memo distributed Tuesday throughout the state prison system, signed by corrections secretary Jeffrey Beard.
In addition, the corrections department is reducing the time prisoners have to challenge such moves, a separate internal memo distributed Tuesday shows. Previously, inmates identified for transfer out of state were given the chance to consult a lawyer before the classification became official. Now, to expedite moves, legal consultations will not be offered until after a prisoner's move has been approved.
The state also has already identified those prisoners who are eligible for transfer to lower-security prisons that California is considering leasing, including a privately run prison at California City. Reviews of those inmates' files are to begin immediately, the memo states.
Some family members were distressed by the news, and worried that even those prisoners who receive frequent visits from family might be relocated hundreds or thousands of miles away.
"Most of the people they sent [in the] last shipment all got regular visits from loved ones on weekends," said Jennifer McDaniel, whose husband is incarcerated at the state prison near Vacaville. She worries that he too will be moved. "It's sad and scary.
"It would mean the weekends I look forward to talk face to face, hold his hand, and just be with him would be over for the next four years."
The Legislature still is considering Brown's request for $315 million to ship inmates to leased facilities to meet court-ordered reductions in crowding at the state's 34 prisons. Senate leader Darrell Steinberg (D-Sacramento) supports an alternative plan that would provide funding for mental health programs for inmates and long-term community corrections programs, which he said would reduce recidivism and, eventually, overcrowding in the prison system.
State corrections department spokeswoman Deborah Hoffman said California cannot wait for the matter to be resolved by the Legislature to begin its preparations. The governor is under a Dec. 30 deadline to remove about 9,600 inmates from current prisons.
"We are on a very tight deadline and this will be a complicated transfer process," Hoffman said. "It's imperative that we plan now to implement the governor's proposal to avoid the early release of serious and violent felons."
ALSO:
Senate panel endorses alternative to Brown's prison plan

Analysts: Brown's prison plan doesn't solve long-term problems
Lawmakers call for hearings on prison conditions, hunger strike

---
Get our Essential Politics newsletter
The latest news, analysis and insights from our bureau chiefs in Sacramento and D.C.
You may occasionally receive promotional content from the Los Angeles Times.