Louisiana delays presidential primary because of the coronavirus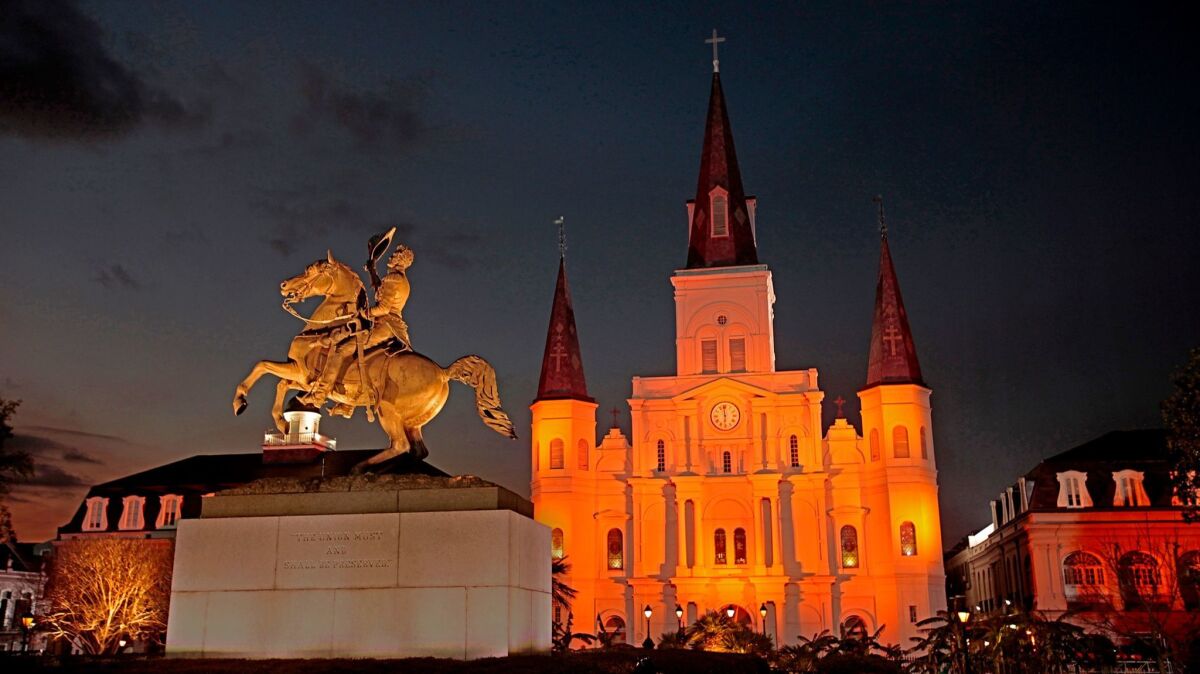 Louisiana is delaying its presidential primary because officials couldn't figure out how to safely hold the election as the coronavirus continues its rapid spread in the U.S., the secretary of state announced Friday.
The election, originally set for April 4, is now scheduled for June 20.
Louisiana, which has previously delayed elections in 2005 and 2008 because of hurricanes, has laws allowing the secretary of state to certify that an "emergency" exists and issue a formal request to the governor to delay voting, which state officials exercised Friday.
"This weighty decision has been made in an absolute abundance of caution," Secretary of State R. Kyle Ardoin said at a news conference, adding that more than half of the state's polling-place administrators were 65 and older — the highest-risk group for being killed by COVID-19.
Thirty-two of the state's polling locations were in nursing homes and other senior facilities, which also raised officials' concerns.
"First and foremost, we want to protect the health and safety of all Louisianians," Ardoin said.
The decision was a "bipartisan" one with the state's Democratic Gov. John Bel Edwards, said Ardoin, a Republican.
"We spent most of yesterday working as a team looking for ways to try to carry out the election, and we kept running into barrier after barrier," Ardoin said. "When I contacted the governor's office [about requesting a delay], I think that there was some relief in us coming to that decision."
A spokeswoman for Edwards told the Advocate newspaper that the move is an "extraordinary measure but one we feel is prudent.
"Our poll workers are, by large, elderly, over the age of 70, and we think it is unsafe for them to be monitoring the election," said the spokeswoman, Christina Stephens. "We don't think we would have enough poll workers ... and we think we should be discouraging people from congregating in that way."
The state's other spring election date, May 9, is being pushed back to July 25, Ardoin said.
In a statement released immediately after the delay was announced in Louisiana, former Vice President Joe Biden's deputy campaign manager cut a somewhat less cautious tone about the next round of primaries in other states on Tuesday, saying that "our elections can be conducted safely in consultation with public health officials." The statement did not directly address Louisiana state officials' decision.
"If voters are feeling healthy, not exhibiting symptoms, and don't believe they've been exposed to COVID-19, please vote on Tuesday," Deputy Campaign Manager and Communications Director Kate Bedingfield said. "If voters are members of an at-risk population, exhibiting symptoms, or have been exposed to a diagnosed case of COVID-19, we encourage them to explore absentee ballots and vote by mail options."
The campaign for Vermont Sen. Bernie Sanders did not immediately have a statement, though the senator was expected to give remarks about the coronavirus pandemic in Burlington, Vt., later in the day.
The Wyoming Democratic State Party announced it was suspending the April 4 in-person portion of its presidential caucus and postponing its county convention because of the outbreak. Instead, it is encouraging voters to mail in ballots.
"Our priority is ensuring that people are healthy and safe," state party chairman Joe M. Barbuto said in a statement Thursday.
"Holding public events right now would put that in jeopardy, so this is the responsible course of action."
The state parties in Iowa and Nevada have also postponed their county conventions, where delegates are chosen to later represent the state's voters at the national convention.
---
Life is stressful. Our weekly mental wellness newsletter can help.
You may occasionally receive promotional content from the Los Angeles Times.