Supreme Court to decide whether NCAA can refuse pay for football and basketball stars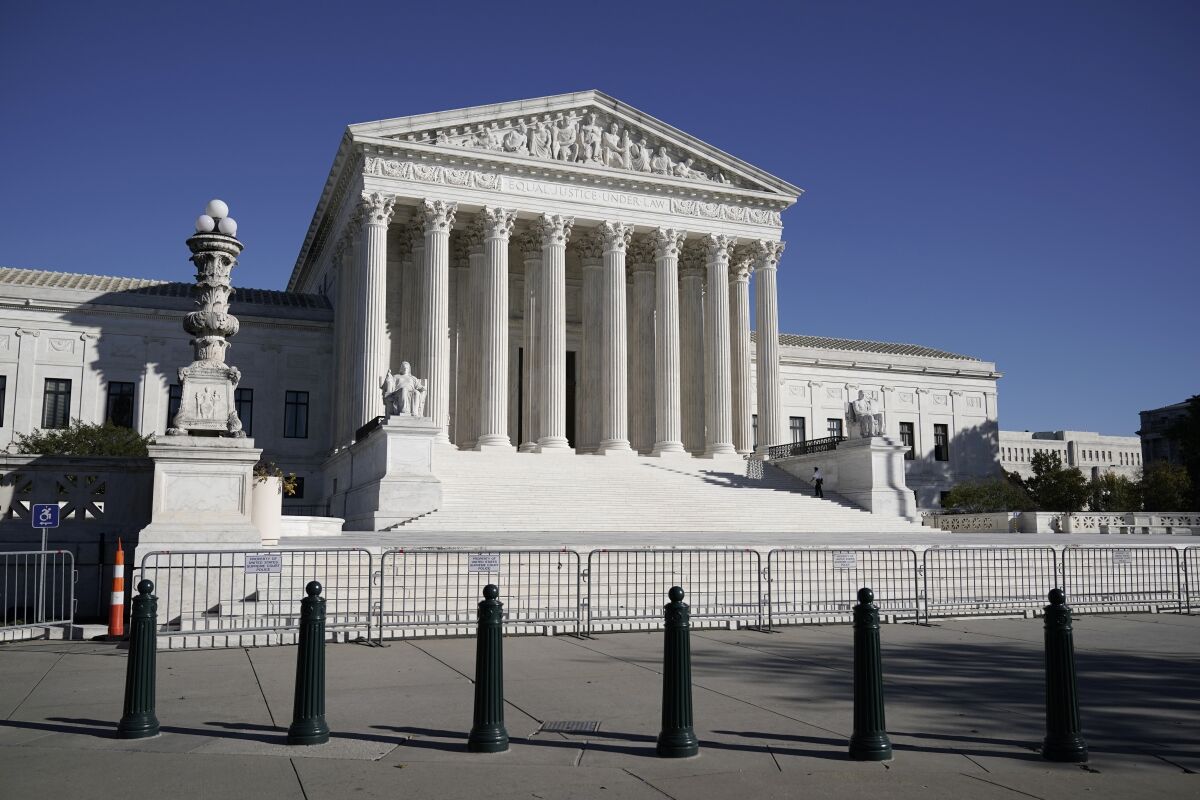 WASHINGTON —
The Supreme Court agreed Wednesday to decide whether major colleges and universities are violating federal antitrust laws by refusing to pay the football and basketball players who bring in hundreds of millions of dollars to their campuses.
The National Collegiate Athletic Assn. and several sports conferences are fighting rulings by federal judges in California who say the antitrust laws apply to college sports at least to some degree. The judges said star athletes might be given more "education-related benefits," such as laptop computers, internships or study-abroad programs, but they did not go so far as to rule that players had a right to be paid in a free market for their services.
Lawyers for the NCAA urged the Supreme Court to squarely confront the question of whether the antitrust laws and their protections for free-market competition extended to college sports.
"Whether NCAA rules that prevent student-athletes from being paid to play violate antitrust law is a recurring question," they said in their appeal in NCAA vs. Alston. "NCAA sports are a major feature of American life, with hundreds of thousands of participants and millions of viewers annually. And a hallmark of NCAA sports has for decades been the 'tradition of amateurism.'"
The NCAA said that tradition is essential to maintaining the popularity of college sports. They said permitting payments to star players will "transform student-athletes into professionals, eliminating the pro-competitive distinctions between college and professional sports."
Lawyers for several former players told the court that this competition among amateurs is enriching many people, just not the players.
"The NCAA and its member conferences and schools receive billions of dollars every year through the hard work, sweat and sometimes broken bodies of student-athletes," they said. "Coaches, assistant coaches, and athletic directors take millions in salaries."
Yet the schools have conspired to prevent the players from being paid, the former players' group argued. "The agreements among these schools represent a classic horizontal restraint of trade—an agreement among competitors to limit how much they will have to expend to compete for talent and labor."
The Supreme Court will hear arguments in the case early next year, and a decision can be expected before the end of June.
The high court's action comes after a federal judge in Oakland and a three-judge panel of the 9th U.S. Circuit Court of Appeals decided that the antitrust laws do not permit NCAA rules against more "education-related benefits" for Division 1 football and basketball players.
In August, Justice Elena Kagan had denied the NCAA's request to put on hold the lower court rulings in favor of the student-athletes, at least temporarily, while the NCAA formally appealed to the Supreme Court to take up the case.
The NCAA had said the ruling "effectively created a pay-for-play system for all student-athletes, allowing them to be paid both 'unlimited' amounts for participating in 'internships'" and an additional $5,600 or more for each year that they remain eligible to play their sport.
The NCAA is in the process of changing its rules to permit athletes to be compensated for the use of their names, images and likenesses. That should open opportunities for athletes to be paid for endorsement and sponsorship deals, for appearances and for promoting products or events on social media accounts.
The case was brought by former West Virginia University football player Shawne Alston and others.
---
Life is stressful. Our weekly mental wellness newsletter can help.
You may occasionally receive promotional content from the Los Angeles Times.