Hurricane Maria claimed 1,139 lives in Puerto Rico as its effects lingered for months, report says
It's been almost a year since Hurricane Maria slammed into Puerto Rico, battering the U.S. territory with heavy rain, flash floods and winds that blew up to 155 mph. Officially, the death toll stands at 64. But a new report estimates that 1,139 people lost their lives as a result of the Category 4 storm.
The figure, published Thursday in the Journal of the American Medical Assn., is based on mortality data from Puerto Rico's vital statistics system that was not previously available.
It's among the higher estimates of hurricane-related deaths to emerge since the storm hit on Sept. 20, and it's within the range reported in May by a team from the Harvard T. H. Chan School of Public Health. Their conclusion, based on face-to-face interviews of nearly 3,300 Puerto Rican residents, was that between 793 and 8,498 people died as a result of the storm, with 4,645 being in the middle of that range.
Hurricane Maria's death toll was 70 times higher than Puerto Rican officials have reported, study says »
Some deaths were a direct consequence of Hurricane Maria, including residents who drowned in flooded streets or who were crushed in collapsing buildings. Other fatalities occurred days or weeks later as patients were forced to go without necessary medications, lost access to equipment such as dialysis machines or were unable to call for an ambulance following an otherwise treatable emergency as Puerto Rico struggled to recover from the storm.
For the new study in JAMA, demographer Alexis Santos-Lozada of Pennsylvania State University and researcher Jeffrey Howard of the University of Texas at San Antonio examined official death counts for Puerto Rico between January 2010 and December 2017.
First, the pair focused on the seven years before the hurricane hit to determine the baseline number of deaths for each month of the year. They averaged the figures from 2010 to 2016 and came up with a range that had a 95% chance of including the true mortality number.
Then, for each month, they compared that range to the number of deaths in 2017.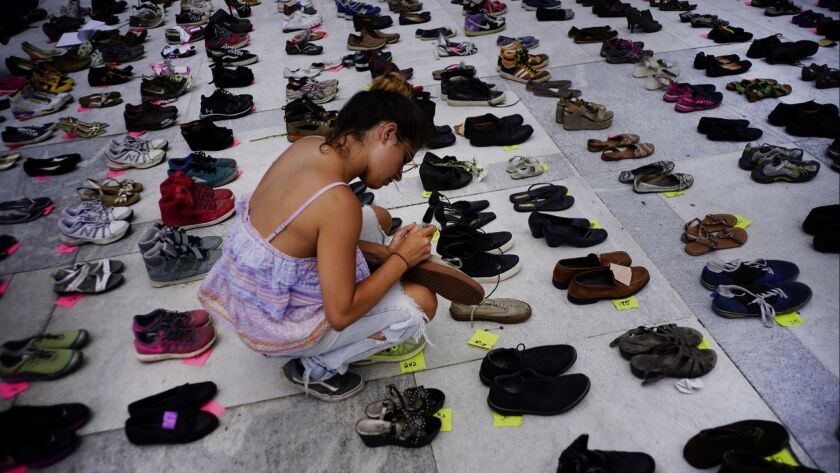 For all of the months between January and August, the 2017 death count was in line with the averages from the previous seven years. In four months (January, April, May and June) the 2017 figure was slightly above average, and in four months (February, March, July and August) it was slightly below. But in all those cases, the 2017 count was within the historical range.
That changed in September, when Hurricane Maria made landfall.
Between 2010 and 2016, the number of September deaths in Puerto Rico was between 2,297 and 2,469. In 2017, it was 2,928, according to the vital statistics system.
To be conservative, Santos-Lozada and Howard compared the 2017 figure to the highest number in the range from previous years. That gave them an estimate of 459 "excess deaths" in the month the hurricane hit.
Using the same method, they estimated there were 564 additional deaths in October and 116 in November. But by December, the 2017 death count (2,820) was back in the historical range (2,543 to 2,824).
Altogether, the excess deaths from September through November totaled 1,139.
Santos-Lozada and Howard had previously calculated that about 1,085 Puerto Ricans perished as a result of Hurricane Maria. That figure was based on official mortality data only through October 2017.
The additional data suggest the territory's final hurricane-related fatality occurred in November. But there's no way to know for sure until more information is released by the Puerto Rican government, Santos-Lozada said.
"It is possible some deaths occurred in 2018 and that they are associated somehow with Hurricane Maria, but we do not have information on that matter and it would be irresponsible to speculate about it," he said.
Members of the Harvard team have looked at official data for 2018, and they see signs that the hurricane's effects continued well into this year.
When they obtained daily (rather than monthly) mortality data through May 2018, the immediate impact of the hurricane was clear: For about two weeks after Sept. 20, there were between 25 and 50 additional deaths per day, Harvard biostatistician Rafael Irizarry wrote on his blog.
After making adjustments for the effects of Puerto Rico's shrinking and aging population, as well as seasonal effects on mortality, they found that that it took only a few days for Hurricane Maria's death toll to reach 64.
Their calculations showed that the number of excess daily deaths continued to rise until February. By then, about 2,000 additional Puerto Ricans had died since the hurricane made landfall, Irizarry said.
The Puerto Rican government has asked researchers from George Washington University to determine how many people in the territory died as a result of the hurricane. That report is expected to be released before the end of the summer.
Government officials have said they expect the number of deaths to be higher than 64.
Follow me on Twitter @LATkarenkaplan and "like" Los Angeles Times Science & Health on Facebook.
MORE IN SCIENCE
---
UPDATES:
1 p.m.: This article was updated with additional information about deaths in Puerto Rico in 2018.
This article was originally published at 8 a.m.
---
Get our free Coronavirus Today newsletter
Sign up for the latest news, best stories and what they mean for you, plus answers to your questions.
You may occasionally receive promotional content from the Los Angeles Times.