Scientist accused of manipulating data in STAP stem cell study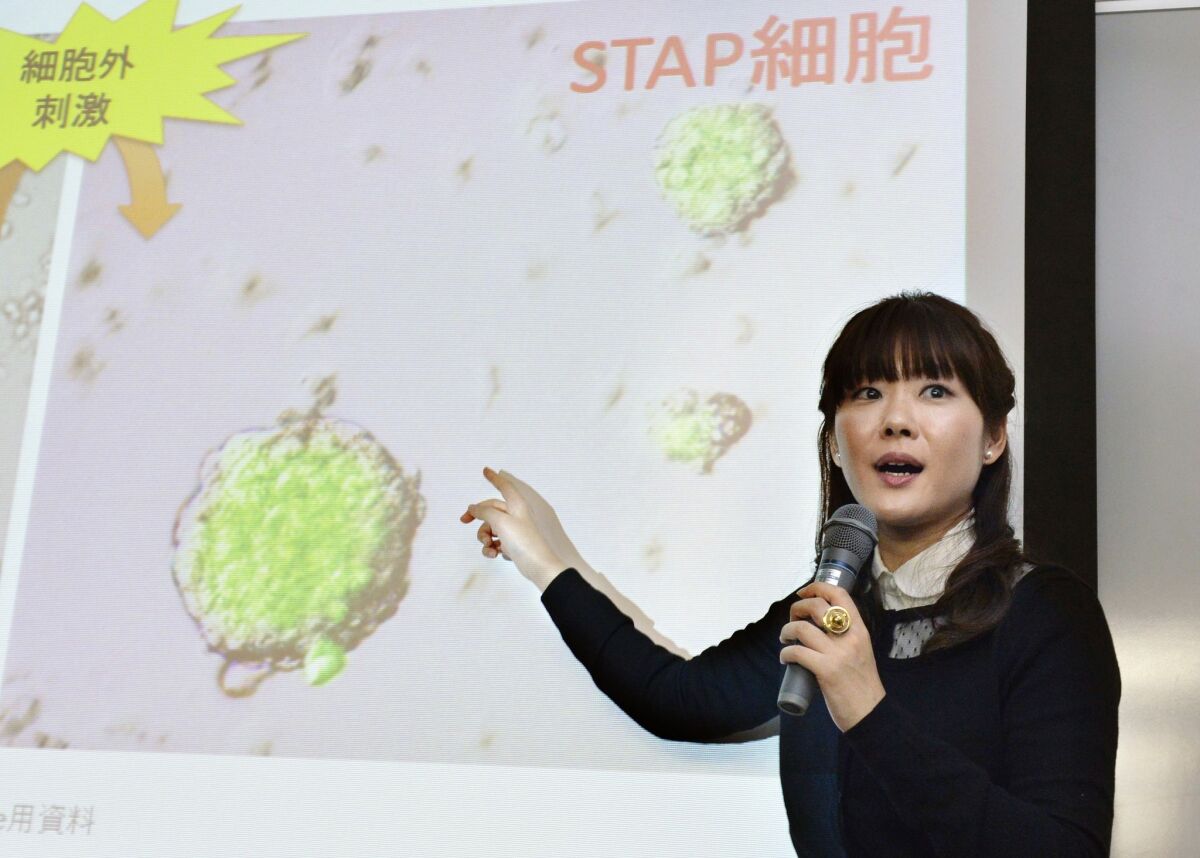 Research that made international headlines with a purported breakthrough in the creation of highly valuable stem cells has been found to contain falsified and manipulated data, according to a panel of Japanese investigators.
At a news conference in Tokyo on Tuesday, the government's RIKEN research institute announced that it had concluded an investigation into allegations of misconduct, and found that the lead author of the study had improperly altered images of DNA fragments used in the research.
"The manipulation was used to improve the appearance of the results," said Shunsuke Ishii, head of the investigative panel, the Associated Press reported.
The study's lead author, Haruko Obokata, 30, shocked the scientific world in late January when she and colleagues published a pair of papers in the journal Nature describing the creation of so-called stimulus-triggered acquisition of pluripotency, or STAP, cells.
The now discredited research raised hopes for a relatively simple means of creating stem cells -- highly versatile cells that could be used to heal damaged organs, repair severed spinal cords or treat diseases such as diabetes.
Although Obokata did not attend the news conference, she issued a defiant statement saying she would appeal the decision, according to the Japan News.
"I cannot accept the committee's findings, which unilaterally [accused me of] tampering and fabrication." Obokata wrote.
Soon after publication of Obokata's research, anonymous Internet commenters claimed that study images appeared duplicated or manipulated, and that portions of text appeared to be lifted from other papers.
RIKEN, where much of the research occurred, ordered an investigation after one study coauthor called for the papers to be retracted.
In a prepared statement Tuesday, Ryoji Noyori, a Nobel Prize-winning chemist and president of RIKEN, said he was recommending that one of the papers be retracted, following an appeals period.
Noyori blamed Obokata for the misconduct but also said colleagues should have ensured the data was correct.
"Unfortunately, within the collaboration between researchers in the current case, research misconduct occurred due to a young researcher's lack of experience and awareness of the importance of research ethics, the lack of leadership among researchers to help her, and a lack of mutual verification among groups," Noyori wrote.
In all, investigators said they examined six allegations concerning the research. "Regrettably, of the six items, the committee judged two to be instances of research misconduct," the investigation committee wrote in its conclusion.
"Those who were not found to have been involved in research misconduct still bear a heavy responsibility for their administrative negligence which allowed the research misconduct to occur," the panel wrote. "These individuals will also be subjected to disciplinary measures in accordance with RIKEN's regulations.
The research institute said it would also form a committee of outside experts to review its organizational structure and its professional support of young scientists such as Obokata.
---
Get our free Coronavirus Today newsletter
Sign up for the latest news, best stories and what they mean for you, plus answers to your questions.
You may occasionally receive promotional content from the Los Angeles Times.