FDA declines to regulate CBD and calls on Congress for a fix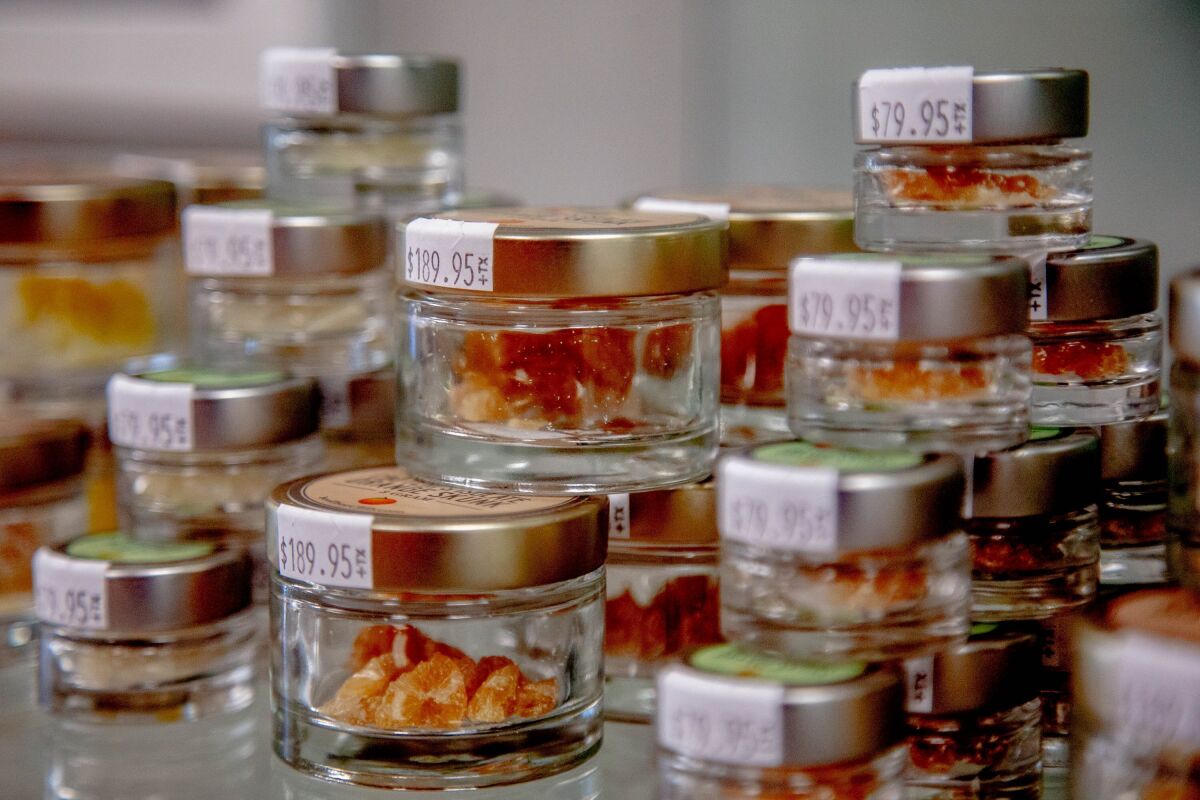 The Food and Drug Administration said Thursday there are too many unknowns about CBD products to regulate them as foods or supplements under the agency's current structure and called on Congress to create new rules for the massive and growing market.
The marijuana-derived products have become increasingly popular in lotions, tinctures and foods, while their legal status has been murky in the U.S.
There's not enough evidence about CBD to confirm that it's safe to consume, FDA Deputy Commissioner Dr. Janet Woodcock said in a statement.
"For example, we have not found adequate evidence to determine how much CBD can be consumed, and for how long, before causing harm," she said.
Questions remain about CBD's effects on the liver, the male reproductive system and on pregnant women and children, the statement said.
The industry support underscores potential conflicts of interest as marijuana goes mainstream and researchers try to assess health and other impacts of cannabis.
New rules could include clear labels, regulations regarding contaminants, limits on CBD levels, and requirements for a minimum purchase age, among other possibilities.
Regulations are also needed for CBD products for animals, the agency said.
CBD — a shortened name for cannabidiol — often comes from hemp, which is defined by the U.S. government as a part of a cannabis plant having less than 0.3% THC, or tetrahydrocannabinol, the compound that causes marijuana's mind-altering effect. CBD doesn't cause that high, but fans of the products claim benefits including relief of pain and anxiety.
The agency denied three petitions from advocacy groups that had asked the agency to allow products that contain the hemp ingredient to to be marketed as dietary supplements.
"The use of CBD raises various safety concerns, especially with long-term use," the statement said, adding that the FDA's current regulatory structure provides limited tools for managing risks associated with CBD products.
Don't know your Delta-8 from your THCv? We strain the alphabet soup for you.
The move comes after repeated calls from lawmakers, advocates and consumer groups for CBD to be allowed in foods and supplements.
The FDA has sent warning letters to some companies making health claims for CBD. The agency will continue to take action against CBD and other cannabis products to protect the public, Thursday's statement said.
Marijuana itself remains illegal at the federal level in the U.S., although it has been allowed for medical and recreational use in many states, including use in pot-laced food and drinks.
Get our free Coronavirus Today newsletter
Sign up for the latest news, best stories and what they mean for you, plus answers to your questions.
You may occasionally receive promotional content from the Los Angeles Times.