Coastal Commission to weigh in on Laguna's short-term lodging rules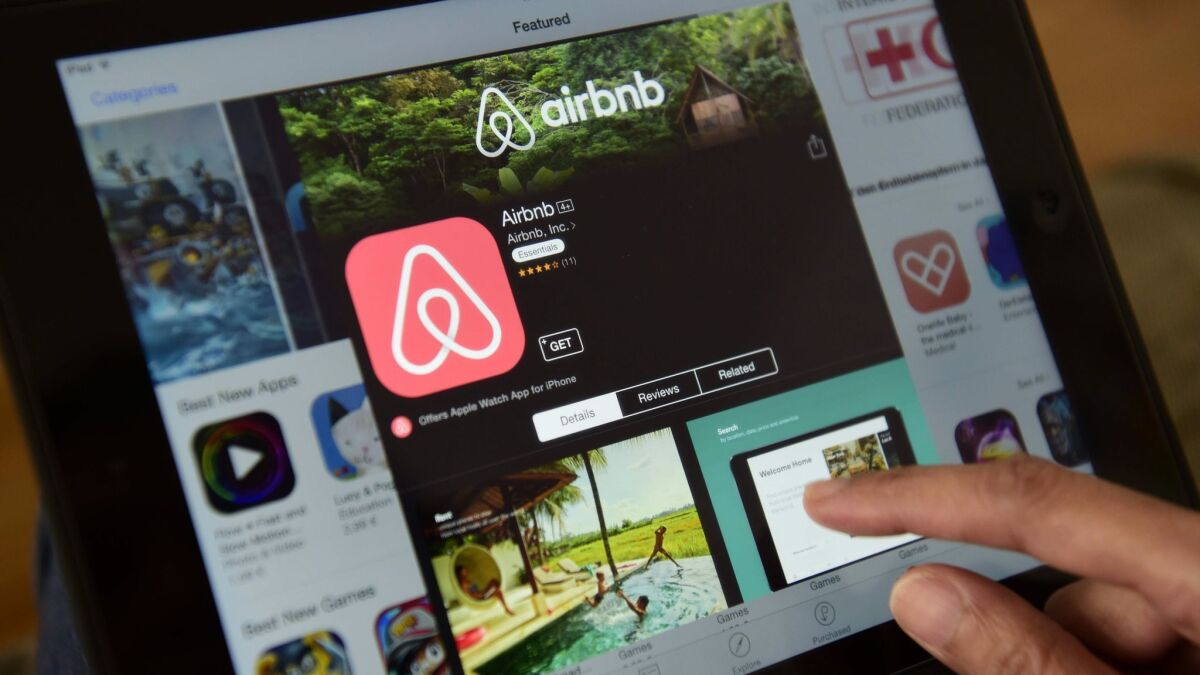 Laguna Beach must prove its case to the California Coastal Commission if it wants to officially change city rules for short-term lodging.
Commission staff members recommend the state agency's board deny Laguna's request to ban stays of 30 consecutive days or less in residential areas for property owners who currently do not have permits to rent space in their houses and apartments for that amount of time.
Laguna must get the commission's approval because changes would alter the city's Local Coastal Program, a planning tool that guides development in the coastal zone.
Commissioners will discuss the matter during a public hearing Thursday in Dana Point.
It's been nearly 16 months since the Laguna Beach City Council approved changes to existing short-term lodging rules amid complaints of loud parties and littered sidewalks and streets, problems that some residents attributed to transient renters.
The council's vote would increase the number of commercially-zoned lots that allow short-term lodging.
The decision came after more than a year of heated debate — including eight City Council public hearings — on an issue impacting vacation-destination communities nationwide, such as Laguna, where entire units or rooms are listed on online platforms like Airbnb.
Supporters of short-term lodging said that not all renters are looking for a place to party.
One woman said she offered space in a duplex to a lady displaced by a landslide who needed a temporary place to stay.
Commission staff members favor a regulated approach rather than a ban and are concerned that eliminating future short-term rentals in residential areas would remove opportunities for some people to access public beaches and parks.
Restricting rentals to commercial zones would "significantly restrict the potential for alternate lodging opportunities for coastal visitors," according to a commission staff report.
Under the amended ordinance, 8,900 residential lots, including properties that have substandard lot sizes, would be closed to short-term lodging, the commission's report said.
Council members said the proliferation of short-term rentals siphoned long-term housing and burdened city employees such as police officers who handle complaints.
In Laguna there are 728 residential units on 282 lots in commercial areas that would be eligible for short-term rentals under the amended ordinance, the report said.
Commission staff cited current conditions in Laguna as evidence that residential zones provide more availability for short-term lodging.
Thirty-six property owners who had permits to rent short-term before Laguna enacted a moratorium on new permits in May 2015 can still rent their properties. Of the 36 permits, 26 are for residentially-zoned properties, the report said.
In these cases, permits stay with the land if the properties change hands.
The moratorium lasted until Oct. 1, 2016. Since the moratorium ended, the city received eight new short-term lodging applications, including six in residential zones and two in commercial areas, according to the report.
Under the revised ordinance, new permits issued would end at the point of new ownership. The incoming owner would need to obtain a new permit.
Commission staff is supportive of parts of Laguna's revised ordinance which stipulate the times and number of visitors allowed on a property.
Under the proposed ordinance, no more than 20 visitors could be allowed on a property with five or more bedrooms.
Property owners would need to provide the name and contact information of a person who could be on the site within one hour of a complaint to the city. It also says overnight guests will be limited to two per bedroom.
Other cities, such as Encinitas and Pismo Beach, proposed bans but the commission denied their requests, claiming the policies would restrict opportunities for people to access public beaches and parks, according to the report.
Laguna's revised ordinance would allow home exchanges in residential zones. Home exchanges occur when two property owners in different cities simultaneously stay in each other's houses for at least one week for no more than two times in a calendar year, the report said.
Thursday's meeting begins at 9 a.m. at the Ocean Institute, 24200 Dana Point Harbor Drive. The matter is No. 19, the last agenda item of the day.
To read the staff report, visit coastal.ca.gov.
Twitter: @AldertonBryce
The stories shaping California
Get up to speed with our Essential California newsletter, sent six days a week.
You may occasionally receive promotional content from the Los Angeles Times.