Review: Gem says 'Hello' to dynamic 'Dolly'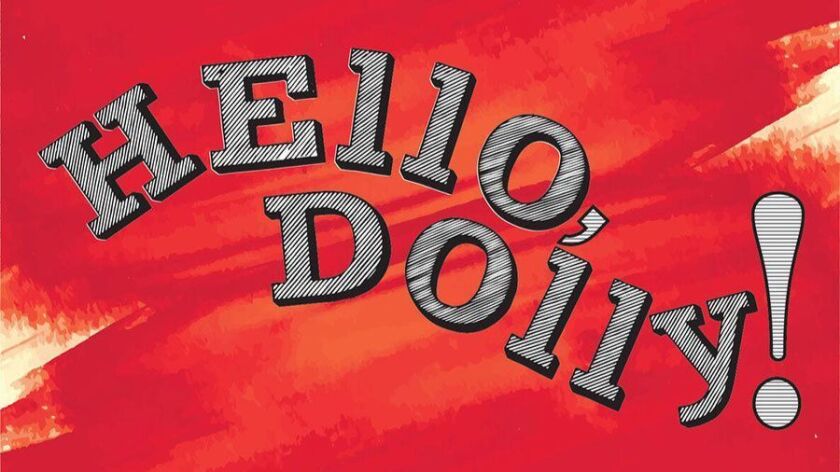 Despite the considerable efforts of Carol Channing and Barbra Streisand, "Hello, Dolly!" would not normally be ranked in the upper echelon of American musical theater — its success being largely dependent on a flashy production and an energetic ensemble.
Fortunately, both are in residence at Garden Grove's Gem Theater, along with a terrific actress in the title role. That would be Adriana Sanchez, whose track record encompasses most of the diva-licious characters in the musical theater genre and whose voice rivals today's professional pop princesses.
And the window dressing (the ensemble cast) is abundant, at times over-abundant, as director Damien Lorton throws everything but the kitchen sink onto the Gem stage, lest playgoers be reminded of the structural limitations of the Jerry Herman musical.
Splendidly drilled by choreographers Heather Smith and Alan Collins, the waiters in particular comprise a show-stopping entity with highly accelerated movement and mid-air somersaults.
Overmuch? Perhaps, but quite entertaining nonetheless
As for Dolly herself, Sanchez injects a sneakily predatory spirit into her widowed Yonkers matchmaker as she pursues her own match with wealthy merchant Horace Vandergelder. This role is captured with bluster and gusto by Tim Klega, who wields total power over his spirited young clerks, energetically interpreted by Josh Curtis-Switzer and Jacob Wayne.
These two go on their own goofy matchmaking mission with milliners Erika Baldwin and Kelly Rosales. Baldwin's vocal prowess is exceptional while the youthful Rosales reflects traffic-stopping beauty.
Musically, the Gem show is distinguished by the broadly choreographed title number and the first act's curtain closer, "Before the Parade Passes By," both a personal anthem from Sanchez's Dolly and an admonition for viewers to get on with their lives.
There are some memorable cameo appearances by Hannah Gomez and Carmen Tunis as Horace's other romantic options and John Michell as an over-ebullient headwaiter.
Lorton also serves as musical director, and his unseen orchestra provides a fine upbeat accompaniment. A special treat is offered by costumers Ramzi Jneid and Larry Watts, who've gone beyond the call on their early-20th century creations. Sanchez's first-act bonnet, however, often casts a shadow on her face.
To make "Hello, Dolly" palatable, to borrow a Sondheim line, "You've gotta have a gimmick," and the Gem production of this vintage musical, dusted off for a new generation, is loaded with them. The show runs through Aug. 5.
If You Go:
WHAT: "Hello, Dolly"
WHERE: Gem Theater, 12852 Main St., Garden Grove
WHEN: Thursdays and Fridays at 8 p.m., Saturdays and Sunday at 2 and 8 p.m. through Aug. 5
COST: Starts at $26
CALL: (714) 741-9550 or onemoreproductions.com
Tom Titus reviews local theater.
---