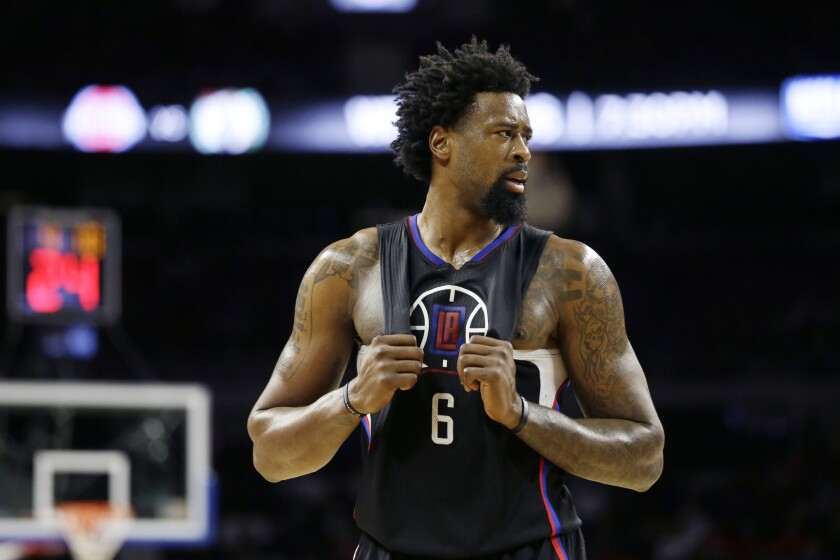 The Clippers have won eight of their last 10 games after beating the Detroit Pistons in overtime, 105-103, in their final game of a five-game trip on Monday.
With 12.4 seconds left in overtime and the score tied at 102-102, Jamal Crawford made a three-pointer. Austin Rivers then fouled Reggie Jackson, who made one of two free throws. The Pistons went on to miss two layups and a jumper in the final 9.3 seconds.
The game was sent into overtime because of a Clippers breakdown early in the fourth quarter. The Pistons went on an 16-2 run to take their first lead of the game, 77-75, with six minutes and 42 seconds left after Jackson made a three-pointer. They pushed their lead to as much as six points, 87-81, with three minutes left.
The Clippers clawed their way back, and with 19.6 seconds left and the Clippers down 94-91, J.J. Redick made a three-pointer to tie the score and send the game into overtime.
The Pistons have lost their last 10 games against the Clippers, who finished their trip with a record of 4-1.
Blake Griffin led the Clippers with 34 points, five rebounds and seven assists. Redick had 24 points on 10-for-17 shooting, including making four three-pointers. Crawford had 14 points on five-for-eight shooting. Chris Paul added 13 points and 12 assists.
Jackson, who entered Monday's game averaging 19.4 points, finished with a team-high 34 points, 11 rebounds and seven assists. Andre Drummond had 20 points and 15 rebounds.
The Clippers (15-10) will return home to host the Milwaukee Bucks on Wednesday before leaving for another two-game trip.
---