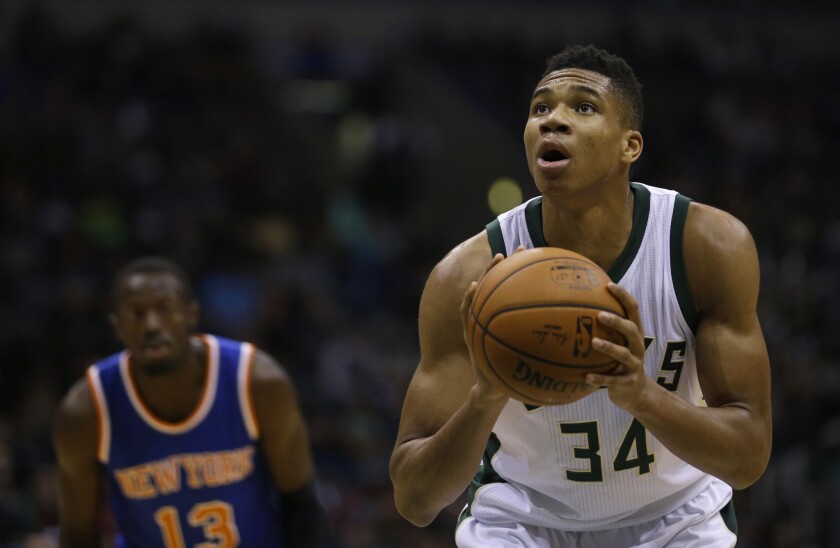 The Clippers will play their second game of a five-game trip on Wednesday against the Milwaukee Bucks.
At the start of their trip, the Clippers beat the Minnesota Timberwolves on Monday, 110-106. Chris Paul (inflamed rib cartilage) and J.J. Redick (sprained right ankle) returned from their injuries to play in that game. Paul had 14 points, five assists and five turnovers in 31 minutes, while Redick shot one-for-nine from the field but made each of his 11 free throws, including making seven in the final 24.4 seconds.
The Clippers (12-9) have won five of their past six games. The Bucks (9-13) have won five of their past six home games.
Giannis Antetokounmpo leads the Bucks with a career-high 16 points a game on 50.4% shooting from the field, 6.4 rebounds and 2.6 assists. Greg Monroe, whom the Bucks acquired in July, is averaging 15.8 points and 9.9 rebounds.
Greivis Vasquez (right ankle soreness) is questionable to play Wednesday, while Jerryd Bayless (left ankle sprain) is out.
The Clippers have won six of their past seven games in the series.
---