Paul George powers enigmatic Clippers to impressive comeback win over Cavaliers
Paul George was sick.
His co-star was hurt.
His team had lost four consecutive games, and sitting at his locker Oct. 30, George and the Clippers looked run down just six games into a season they had hoped would be a joyride.
"It starts with me," George said. "I got to get better, I got to do better."
If three-week-old seasons can have turning points, that qualifies. Because as George kicked the sickness and breathed easier, his team has done the same. The Clippers have authored the turnaround they so desperately needed ever since, now 4-1 in their last five games after Monday's 119-117 Clippers comeback at Crypto.com Arena featured a 21-6 closing run to overcome a 13-point fourth-quarter deficit.
"Not giving in, that's who we are," coach Tyronn Lue said. "It's good to get back to that."
Despite Paul George's efforts, the Clippers are last in NBA points per game. Their offensive woes once again popped up in a 110-102 loss to the Utah Jazz.
George had averaged 32.3 points, 5.8 rebounds, 5.8 assists and 2.3 steals in his four games since falling to 2-4 to earn the Western Conference's player of the week honors Monday, then added 26 more points against the Cavaliers to end their eight-game win streak while making 10 of his 20 shots despite growing fatigued down the stretch after playing 40 minutes one night after playing 38.
"Four days of being in bed, sick, was tough for me," George said. "Just was a little stiff. Now being able to move, move more freely has given me a ton of confidence on the court to do the things I want to do."
George continued to deliver Monday. One game after the Clippers could not close out Utah, their All-Star wing scored 18 first-half points against Cleveland, then screamed to the rafters after his drive through contact with 37 seconds left in the fourth quarter pushed the Clippers ahead by two, then his ensuing free throw extended the lead to 115-112.
When George then inexplicably fouled Cleveland's Donovan Mitchell with the Clippers leading by four, with 4.5 seconds left, he watched as Mitchell made the first two shots to pull within two points. Then George grabbed a caroming rebound after Mitchell intentionally missed the last free throw. Given a chance to finally seal the game, George missed a free throw, then his second intentionally in a gambit to run time off the clock as the fight for the rebound began.
The Clippers made 17 of their 38 three-pointers and 40 of their 79 shots and were able to hold off the Cavaliers despite Mitchell's 30 points.
"This is our best win, our biggest win," George said, "and I think when you look at it overall, this was probably one of our better offensive nights."
The Clippers, after 10 games, are still difficult to classify, even with Lue believing the team is "trending in the right direction." A contender experiencing growing pains? A team whose inability to stay healthy enough to develop rhythm will ultimately haunt it come spring's postseason? Their lineups, rotations and circumstances have been nothing as they expected leaving training camp with a fully healthy roster, and Lue, who typically makes lineup changes after a 10-game sample size, isn't making broad such alterations anytime soon with such an unstable data set to analyze.
"It's too early to predict with guys being out," George said.
The Clippers, who are still missing key contributors, are on a three-game winning streak as star forward Paul George says they're forming a new identity.
But even before Kawhi Leonard experienced stiffness in his right knee in late October, leaving him sidelined for the last eight games and with no timetable for a return publicly offered by the team, Lue had asked George to play as though he were the No. 1 scoring option, Leonard or not. And if there has been one takeaway that feels strong despite the uncertainty of their first three weeks, it is that George has appeared able to be the scorer the Clippers consistently need.
George blew through the paint for a first-half dunk with the speed that was missing while he was sick. After halftime, George backpedaled downcourt after making his fifth three-pointer, on his sixth attempt, while looking into the first-row courtside seats until he curled his backward path into a timeout huddle.
"He causes so much attention, we got the ball in his hands and other guys are going to get shots," Lue said. "I really love the way he orchestrated the game tonight."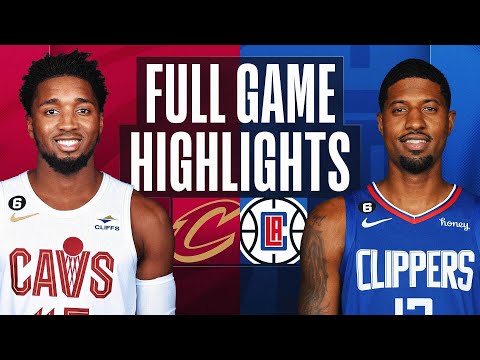 For a Clippers team that has looked for even a modicum of progress with its 29th-ranked offense, the most encouraging element of Monday was that George was not alone providing the scoring punch that has so often gone missing.
Only days after Lue told backup guard Norman Powell not to get discouraged through his difficult start, Powell tied the score at 112 with one minute remaining on his cut in the lane and layup off the glass, though he missed what would have been the go-ahead free throw. He finished with 17 points.
When the Clippers needed free throws with 15 seconds left, it was Marcus Morris Sr. who sank both — his first free throws of the game — to hold the lead at three, 117-114.
Get our high school sports newsletter
Prep Rally is devoted to the SoCal high school sports experience, bringing you scores, stories and a behind-the-scenes look at what makes prep sports so popular.
You may occasionally receive promotional content from the Los Angeles Times.