Clippers' cold shooting and poor defense leads to blowout loss to Nuggets
DENVER —
Losers of three straight and seeking a spark, the Clippers hoped this night would represent a turnaround.
In one sense, that is exactly what took place.
After four quarters of their most ineffective, uncompetitive basketball of this season, the Clippers were spun around in circles so easily during a disastrous, 122-91 display in Denver, that as the midway point of the season rapidly approaches, their season appears as though it is now heading backward.
For weeks coach Tyronn Lue has preached the importance of patience as a roster rocked by injuries to the point it has played four games at full strength, and just 15 with both Kawhi Leonard and Paul George healthy, locks into the right combination of players and playing style.
Most worrisome Thursday was that against a Nuggets team tied for first in the Western Conference, nothing came close to working. For several weeks Lue has endured criticism from fans over his substitution patterns and lineup combinations featuring three or more small guards. It led the coach to shoulder blame Wednesday while adding that: "I know what I'm doing, but I need to see more from our whole team and then kind of assess it from there."
Yet what happened Thursday wasn't about schematics as much as it was about habits.
"We went to the drawing board three or four times," during the first half, Lue said, and none of it made a difference.
Paul George scored 25 points as the Clippers were without Kawhi Leonard, who was sidelined with an illness, in the 110-100 loss to the Miami Heat on Monday.
Lue has wanted to see his team open games with a "defensive mindset" for the last two weeks. On Thursday, any such mindset evaporated into the mile-high air as soon as tipoff. Denver made as many three-pointers — 11 — as the Clippers made overall field goals in the first half.
During the first half the Clippers allowed 19 consecutive points to Denver and trailed by as many as 38 — and most damningly, the deficit grew even as Nikola Jokic, the two-time most valuable player, scored only three points, and Michael Porter Jr. contributed zero.
"It's one thing to lose," center Ivica Zubac said, "and another thing to lose like this."
Just as he had 12 months earlier when the Clippers trailed Washington by 35 points, Lue benched his starters out of halftime. It was true that the Clippers were due to tipoff in Minnesota less than 24 hours later, and that George was already playing on a tender hamstring, making the rest valuable. That was on Lue's mind when he made the decision to start a lineup of Luke Kennard, Norman Powell, Terance Mann, Amir Coffey and Moses Brown in the second half. John Wall was unavailable to play as the team rested him to play Friday.
But so was the fact the starters had also shown little to justify more playing time. In the first half, they combined to make nine of their 31 shots, including two of their 16 three-pointers. Overall, the Clippers made just three of their 28 shots outside of the paint in the first half.
Unlike last season's historic Wizards comeback, the wholesale halftime substitution led not to a rally but the season's worst loss by scoring margin. The Clippers made five of their 37 three-pointers. They never led and are now 11-12 against teams in the West.
In the standings only five games separate the Nuggets from the Clippers. Yet the gulf between them currently appears vast. Lue noted multiple times that when the Clippers face Denver next week, the rematch will tell him what the roster is made of. As for what they were made of Thursday, Lue used the word "embarrass" during his postgame review, but also added that it was not time to "panic."
These teams entered this season on a potential collision course. Knee injuries to top Nuggets guard Jamal Murray and Leonard robbed the top-end potential from their team's respective 2021-22 seasons, but with both healthy, the Nuggets and Clippers were preseason picks to finish near the top of the conference. Leonard and Murray each said they checked in on each other during their recoveries, with Murray saying that when they had recently spoken, his advice to Leonard had been to keep lifting weights.
Tyrese Haliburton scores 18 of his 24 points in the fourth quarter to help the Pacers rally to a victory over the Clippers on Saturday afternoon.
But so far only Denver has looked like a team of potential Finals caliber, a notion reinforced by Thursday. Leonard finished with six points and George scored three after making one of his nine shots.
When Murray checked out of the first quarter, he'd scored as many points as the entire Clippers roster. In a season where many of the Clippers' roadblocks have been out of their control, starting with injuries, they have also been guilty of not handling what is in their control.
"Play harder, play faster, play smarter, move the basketball," Leonard said. "It's a lot of hero basketball going on."
The performance will only continue questions about the team's direction with five weeks to go before the NBA's trade deadline.
Point guard Reggie Jackson is, at his core, an optimist. It was there in his answer after Wednesday's practice that he believes the consistent inconsistency "makes us a little more resilient and it tests us." He, too, acknowledged the effect of unsettled rotations, but also placed blame on a team whose core has been together for three seasons.
"We get to find out who we are and shoot, coach gets to mistakenly, or he does purposely, figure out a lot of lineups so I think that gives us an advantage there," Jackson said. "We know who we are and we kind of know what we do but it's always on us and that's one thing we also understand, is a lot of our losses are self-inflicted wounds."
And this one cut a mile deep.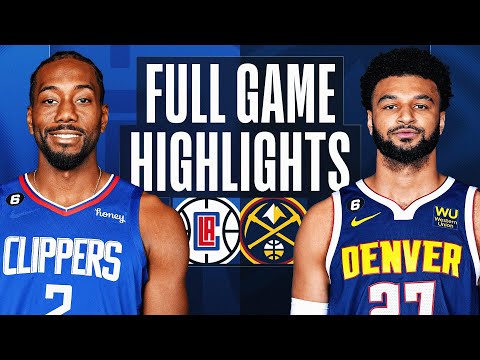 Get our high school sports newsletter
Prep Rally is devoted to the SoCal high school sports experience, bringing you scores, stories and a behind-the-scenes look at what makes prep sports so popular.
You may occasionally receive promotional content from the Los Angeles Times.