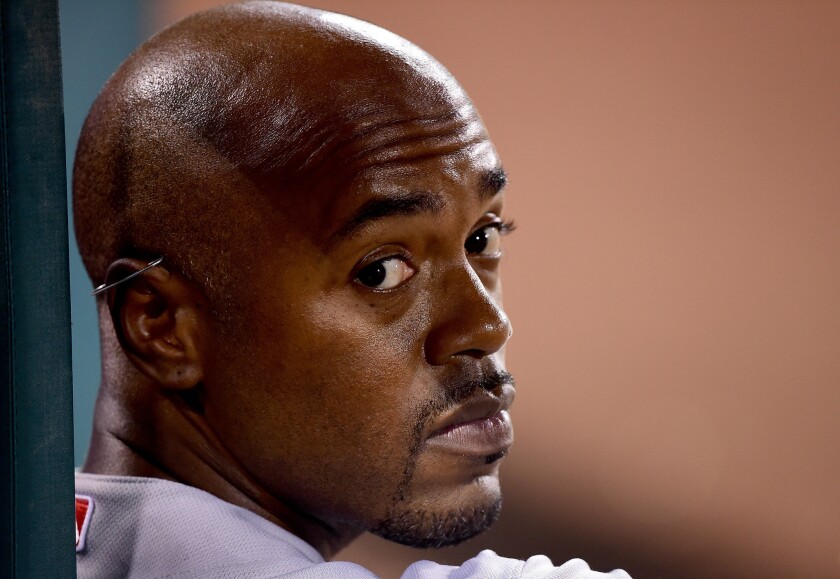 Corey Seager has been a revelation so far in his first 10 games with the Dodgers, hitting .412 with five doubles, a homer, seven RBIs and eight walks. But when Jimmy Rollins is ready to play every day, Seager will hit the bench while Rollins resumes his role as starting shortstop.
As Manager Don Mattingly told Times Dodgers reporter Dylan Hernandez last week, "When Jimmy gets back, we plan on playing Jimmy."
Mattingly is very pleased with Seager's performance so far.
"He's been pretty good. Kind of what we expected. He's pretty mature, doesn't get too excited. He's got a good eye. He can hit both sides."
Rollins, 36, is batting a career-low .220, but is a veteran with playoff experience, which could prove valuable as the Dodgers try to clinch the NL West.
Who would you start at shortstop, Seager or Rollins? Vote in our poll and let us know.
---