Daily Dodger in Review: Clayton Kershaw delivers another tour de force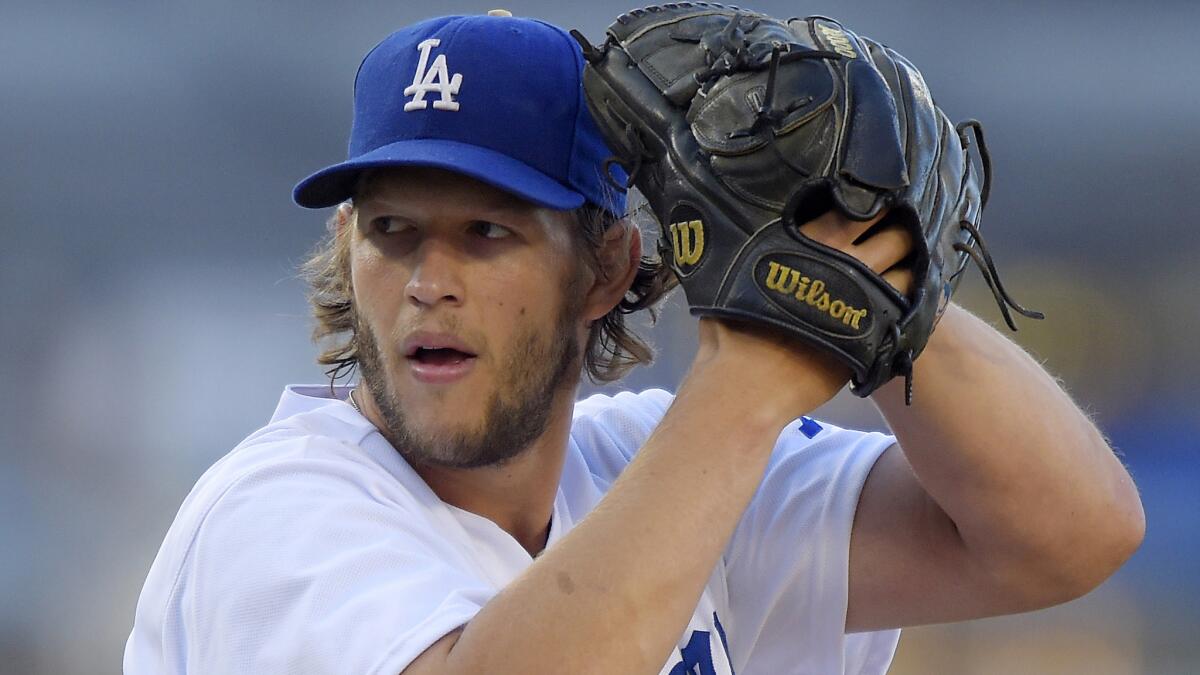 CLAYTON KERSHAW, 26, starting pitcher.
Final 2014 stats: 21-3, 1.77 ERA, 0.86 WHIP, .197 opponent batting average, 10.8 strikeouts per nine innings, six complete games and one no-hitter in 198 1/3 innings.
Contract status: Ah, he's kinda set. The second season of his record seven-year, $215-million contract really kicks in during 2015 when he'll earn $32.5 million.
The good: Possibly you heard he had a little success last season. Third Cy Young, first MVP, perhaps the most dominating no-hitter, if not game, in history. Fourth consecutive ERA title. Led in almost every major statistical category, including those beloved by sabermetrics types, despite missing about seven starts early in the season to an injured back.
The bad: The only part missing from his out-of-this-world resume remains postseason success. In two playoff starts against the Cardinals he went 0-2 with a 7.82 ERA due to a pair of miserable seventh innings. For his career, he is now 1-5 with a 5.12 ERA in 11 postseason games (eight starts).
And, of course, there is a major ongoing investigation into why his batting average fell for the fourth consecutive season (.175), though he did hit his first career triple.
What's next: Sainthood?
The take: Kershaw may be baseball's best player, which is a very good thing for any team, but particularly one who plays in one of North America's largest media markets and currently has a record payroll.
He's dominating on the mound, mature well beyond his years and has a work ethic to make Kobe Bryant envious. He's tremendously respected by teammates, not only for his talent, but his preparation and dedication.
He had a season for the ages in 2014, which incredibly does not mean he's peaked. He turns 27 in March, so he's right in his prime. If he remains healthy for the entire season, there's no reason to believe he'll tail off, other than that seems almost unfair to expect.
If anyone can sign such an enormous contract and be unaffected, it would seem to be Kershaw. Not that he needs extra motivation, but stumbling in the postseason would seem to only fuel his very special fires.
He and his wife, Ellen, are expecting their first child next month, so 2015 will be a memorable year for the left-hander regardless of his success on the mound. But no Dodger has ever won four Cy Youngs, and Sandy Koufax is the only other pitcher to win more than one (also three, but when there was only one award for both leagues).
Expectations remain otherworldly, but then so does Kershaw.
Get our Dodgers Dugout newsletter for insights, news and much more.
You may occasionally receive promotional content from the Los Angeles Times.