Joe Torre talks about Don Mattingly's job status, Game 2 decision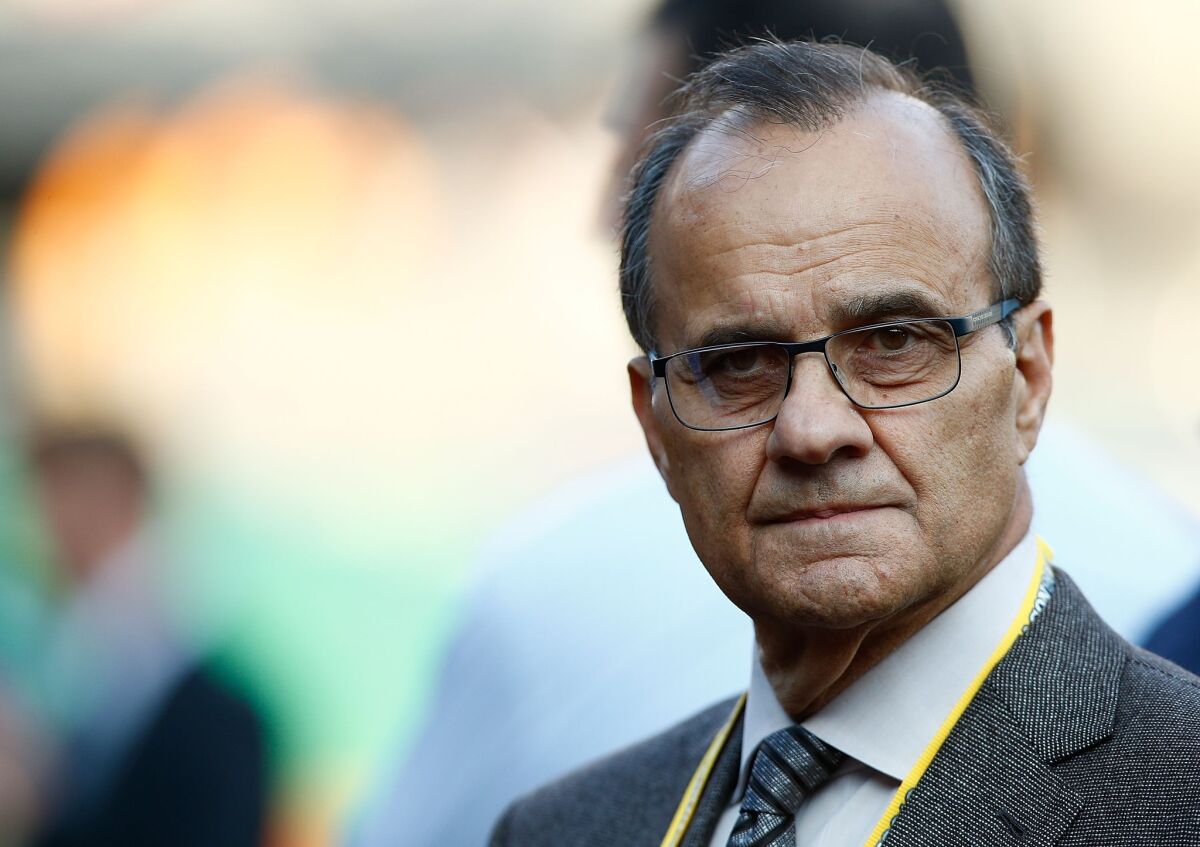 Asked about the uncertain job status of Dodgers Manager Don Mattingly, Joe Torre reflected on his days as a lame-duck manager with the New York Yankees.
"Players have to answer a lot of questions and that's the tough part for a manager," Torre said. "If it was just on the manager and you just had to respond as a manager, that's your job. You get paid more money than anyone else on your coaching staff based on the fact that you have to be there and respond to all the questions. But I know in New York -- and I don't know what's happening here -- my concern was the fact that they were asking players. I don't know what they were asking them, but it was related to me. Whether they like me or don't like me, it's a tough question to answer."
Mattingly, who coached under Torre and inherited his job as the Dodgers' manager, doesn't have a guaranteed contract beyond this season.
Torre faced a similar situation in 2007 with the Yankees. After the Yankees were eliminated by the Cleveland Indians in the American League division series, Torre rejected a one-year offer. He later moved to the Dodgers.
"That's what the job is all about," Torre said. "When you buy into becoming a manager, life isn't necessarily fair but the upside is great. I'm not trying to be trite, but it is what it is. You can't say, 'This is because of this,' because nobody wants to know that. You just take it as it comes along and do the best you can."
Ever the diplomat, Torre tap-danced around questions about whether Mattingly made the right call in Game 2 to intentionally walk Reed Johnson to load the bases and face Jason Heyward.
"That's tough to say," said Torre, who claimed he didn't watch the game.
Heyward singled in two runs in what turned out to be the deciding play of the Atlanta Braves' 4-3 victory.
Even if expanded instant replay was already in place for that game, Torre said the controversial caught-stealing call involving Dee Gordon probably wouldn't have been overturned. Torre said none of the replays definitively showed Gordon was safe or out.

---
Get our Dodgers Dugout newsletter for insights, news and much more.
You may occasionally receive promotional content from the Los Angeles Times.