As game programs fade away, the Dodgers will give fans theirs for free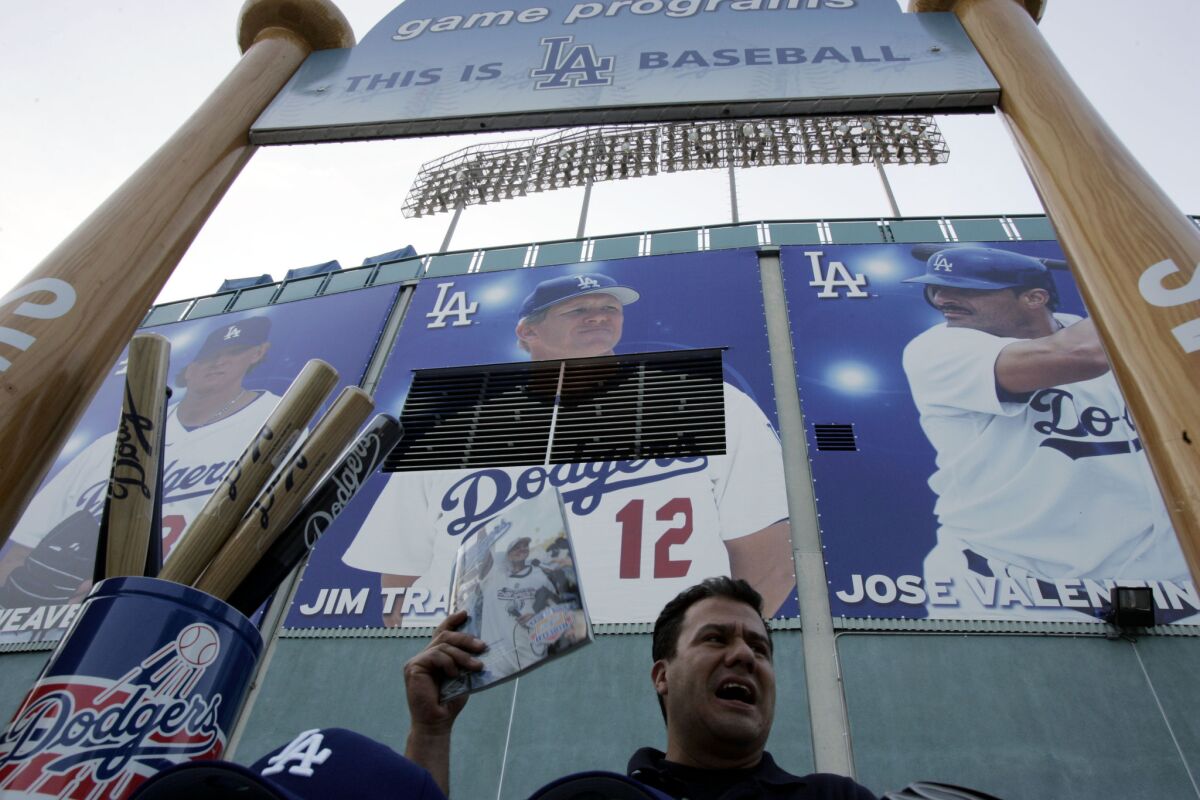 Here is a word you do not often hear at the ballpark these days: free.
The Dodgers will provide fans with free programs this year. Not just a scorecard and rosters, mind you, but a glossy 80-page magazine with stories, photographs and advertisements. (And, yes, a scorecard.)
The days could be numbered for vendors crying, "Program! Get your program here!"
In 2014, 11 of the 30 major league clubs did not sell programs — either giving them away or eliminating them altogether, according to Team Marketing Report. Within this decade, the San Diego Padres offered free programs, then stopped printing them entirely, spokesman Josh Ishoo said.
California's other major league teams still sell programs — $5 for the Angels and San Francisco Giants, $6 for the Oakland Athletics, according to spokesmen for the respective clubs.
Commemorative publications and media guides remain popular items. The Dodgers' 2016 yearbook — more than 200 pages, with 27 alone devoted to Clayton Kershaw — sells for $15.
The Dodgers last year sold a program for $5 and handed out one copy of a smaller program as each car entered the Dodger Stadium parking lot. The team this year will hand out one copy of the larger program to each arriving car, with programs available within Dodger Stadium for fans using alternative transportation.
Jon Weisman, the Dodgers' director of digital and print content, declined to say how much revenue the team might forgo by handing out programs but said the amount was relatively minimal. With the two programs and the Dodgers' website, he said, the team essentially had three competing sources of information.
Perhaps more importantly, the traditional content of game programs — rosters, statistics, previews and player features — now is a click or tap away for any fan with Internet access.
"In 2016, not everyone wants to pay for that," Weisman said. "People have become accustomed to getting content for free."
Twitter: @BillShaikin
Get our Dodgers Dugout newsletter for insights, news and much more.
You may occasionally receive promotional content from the Los Angeles Times.