Dodgers' system bodes well for future as prospects earn raves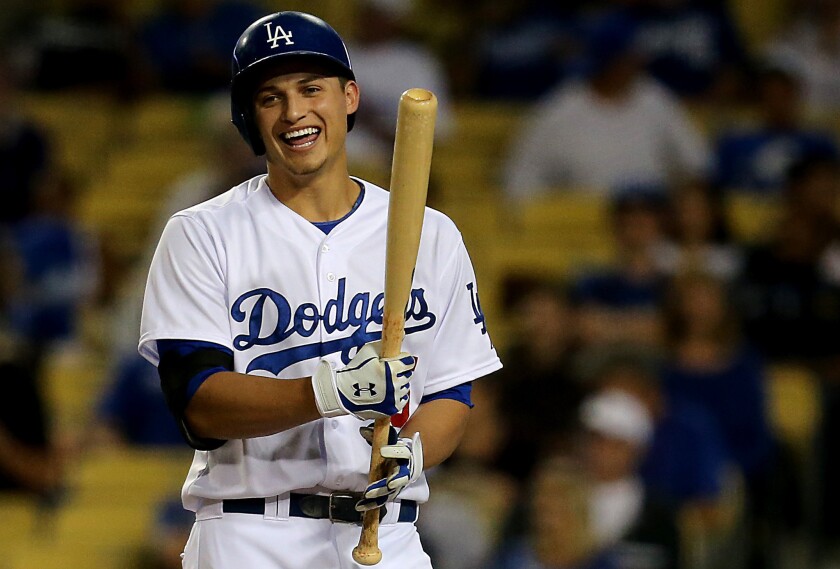 You want to win, you'd best have a system. A plan, long- and short-term. Something to sustain you now while always building layers below.
That was always the Dodgers' plan. President Stan Kasten was anything but coy in announcing how new ownership would approach turning the Dodgers around. Moves would be made to make them a contender immediately, while focusing on building the Dodgers farm system to keep the team consistently competitive.
And that's exactly what they've done, trading for Hanley Ramirez, Adrian Gonzalez and Carl Crawford, while simultaneously building up the system, largely by signing international talent.
Now all that young talent, most of which they have doggedly refused to include in trades, is beginning to swell the system. This is the time of year when most publications release their prospects lists, and it should come as no surprise that the Dodgers are doing extremely well.
They are the only team that consistently has two top 10 prospects – shortstop Corey Seager and left-hander Julio Urias. They're getting five to seven players on the top 100 lists, and not always the same players. ESPN ranked their system No. 2 overall (only behind Kasten's former team, the Braves), and Baseball American has them first (they were No. 23 when Frank McCourt sold them to Guggenheim in 2012).
Seager, thus far everyone's consensus No.1 prospect, is scheduled to be the Dodgers' starting shortstop in 2016.
But if all this promising talent is on the way, it's best not to expect much impact in the coming season beyond Seager. Most of it is either very young, still at the lower levels, or in the case of the Cubans, still untested.
Urias, right-hander Grant Holmes and outfielder Alex Verdugo are still 19. Outfielder Yusniel Diaz and right-hander Yadier Alvarez are both 19-year-old Cubans who have yet to even play in the minors. First baseman Cody Bellinger played at Class A Rancho Cucamonga last season.
These are all highly regarded players who have appeared in someone's Top 100 prospects list.
Not all these players are going to make it in the majors, but the pipeline appears strong. Some of these young arms could make a spot start or bullpen appearance this season, but they are not really in the 2016 plans.
But by 2017, they could begin to arrive in force. The system is in place.
---
Get our Dodgers Dugout newsletter for insights, news and much more.
You may occasionally receive promotional content from the Los Angeles Times.