Ellis 'devastated' by trade to Phillies; shares a cry with 'shocked' Kershaw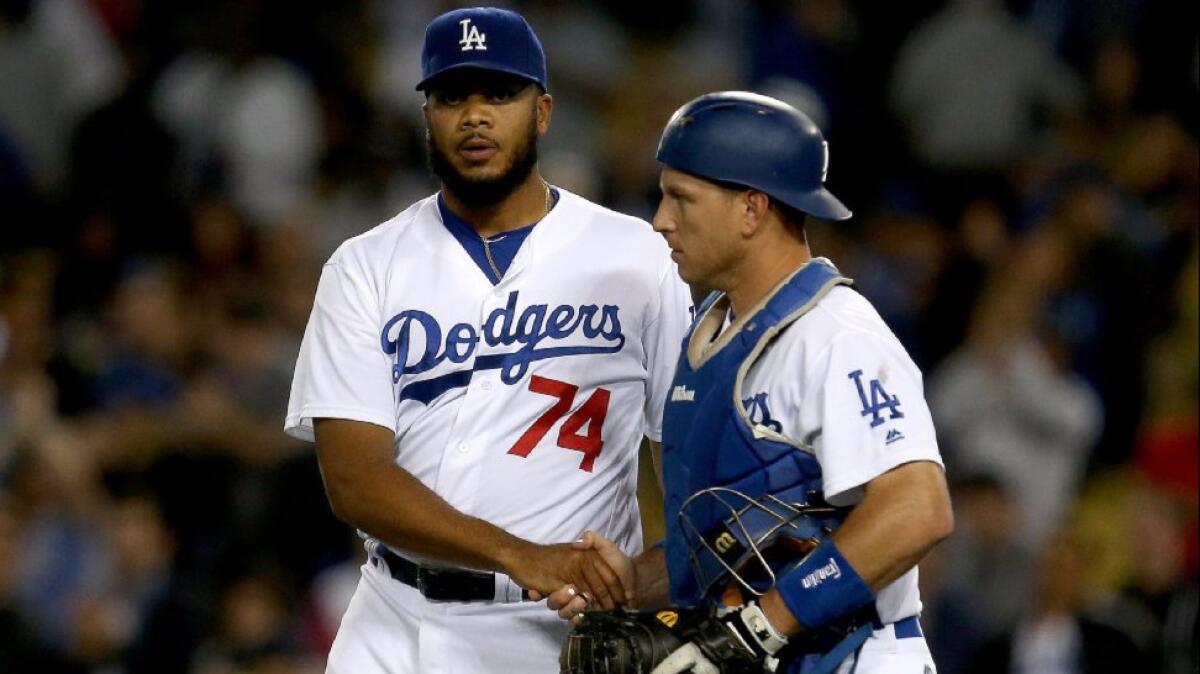 The Dodgers exchanged one backup catcher for another on Thursday, the kind of deal that normally attracts little attention. This one gets headlines because of the big names involved.
The Dodgers sent A.J. Ellis, one of their most popular players and Clayton Kershaw's preferred catcher, to the Philadelphia Phillies for Carlos Ruiz.
Ruiz, 37, has an .830 OPS against left-handers this season. Ellis, 35, has a .616 OPS against left-handers this season.
The Dodgers could face left-handers in trying to win the National League West (Madison Bumgarner and Matt Moore of the San Francisco Giants) and in trying to advance through the NL playoffs (Gio Gonzalez of the Washington Nationals and Jon Lester of the Chicago Cubs, although Ruiz is hitless in 14 career at-bats off Lester).
Still, Ellis was well-liked in the clubhouse — not just by Kershaw — and disrupting an element of clubhouse chemistry so close to the playoffs can be risky.
The trade "makes zero sense," former Dodgers pitcher Dan Haren tweeted.
Ruiz, like Chase Utley, starred for a Phillies team that won five consecutive NL East titles from 2007-11, including the 2008 World Series. The Dodgers' current roster now includes more players from the '08 Phillies (Ruiz, Utley, Joe Blanton) than from the '08 Dodgers (Kershaw, Andre Ethier).
Ruiz and Ellis are free agents at the end of the season. Ellis would have been unlikely to stay with the Dodgers, as they had groomed Austin Barnes to replace Ellis as their catcher against left-handers next season.
The Dodgers also sent Class A pitcher Tommy Bergjans (3-13 with a 4.98 ERA at Class A Rancho Cucamonga) to the Phillies. In turn, the Phillies sent cash to help cover the difference between the salaries of Ruiz ($8.5 million) and Ellis ($4.25 million).
Follow Bill Shaikin on Twitter @BillShaikin
Get our Dodgers Dugout newsletter for insights, news and much more.
You may occasionally receive promotional content from the Los Angeles Times.