Commentary: Dodgers' expected hiring of Dave Roberts is make or break for Andrew Friedman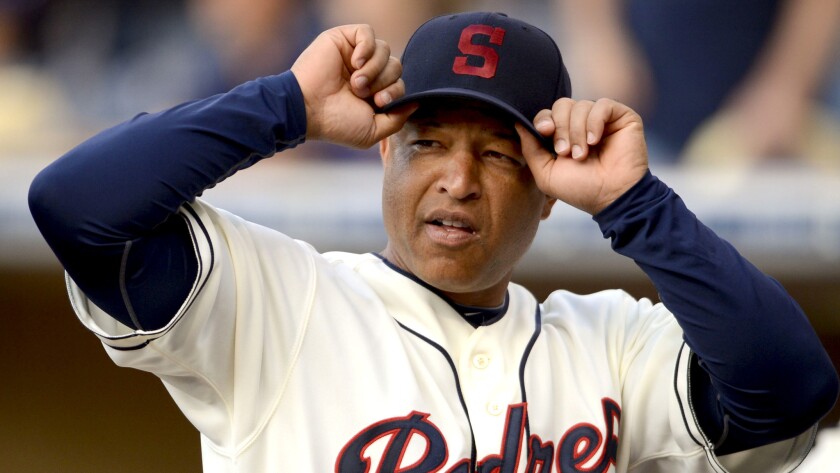 This is the second time Andrew Friedman went shopping for a manager, and the second time he plucked an unheralded guy who never had managed in the major leagues.
If Dave Roberts is the second coming of Joe Maddon, well, three cheers for the Dodgers. But the comparison is far too facile to have any useful application here.
Maddon got the Tampa Bay Rays into the World Series in his third year as manager, an accomplishment regarded as nothing short of a miracle. If Roberts gets the Dodgers into the World Series in his third year, he will have survived two years of the "World Series or bust" mentality, two years of criticism that this novice leader never should have been entrusted with this star-studded roster.
Here's the thing, though: the Dodgers were getting a novice leader anyway. None of the three candidates invited for a final interview — Roberts, Gabe Kapler and Darin Erstad — had managed in the major leagues.
In terms of experience, Maddon was Connie Mack compared to those guys. When Friedman hired Maddon, he had been a manager in the minor leagues for 618 games and in the major leagues for 59 games, on an interim basis.
Roberts has been a minor league manager for zero games and a major league manager for one game, when the San Diego Padres fired Bud Black last June and the interim manager could not get to San Diego in time for the next game.
The Dodgers' owners encouraged Friedman, their hand-picked president of baseball operations, to look beyond his front office — and beyond Kapler, the minor league director widely perceived as the front-runner. Mark Walter, the Dodgers' controlling owner, met with Roberts on Friday.
Kapler, a brilliant baseball mind, would have been handicapped — through no fault of his own — as a direct extension of the front office into the clubhouse. Players might have wondered whether they could trust Kapler and confide in him.
Years in L.A.: 1958-76
Record in L.A.: 1,673-1,365 (.533)
World Series titles: 3
NL titles: 5
(Louis Requena / Getty Images)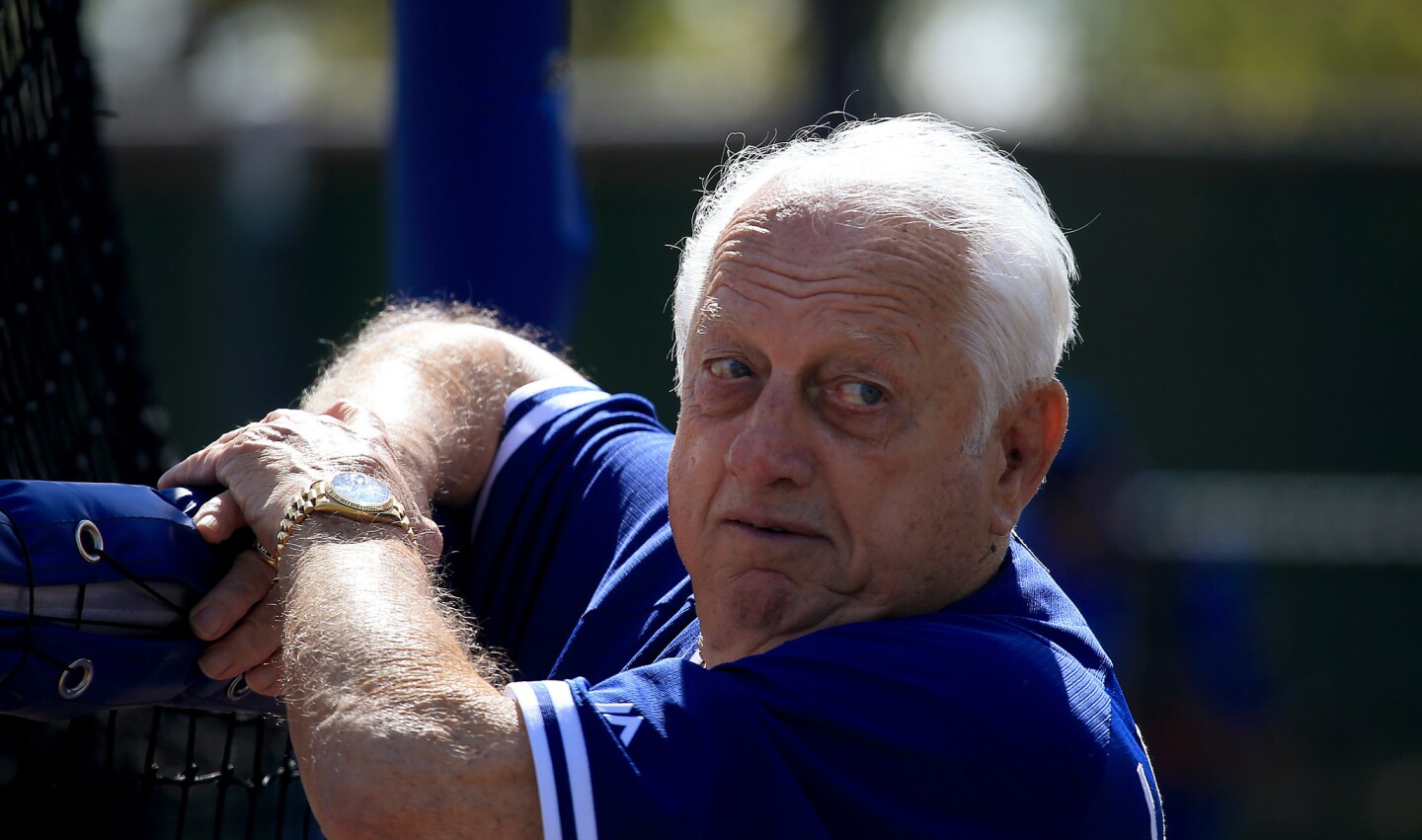 Years: 1976-96
Record: 1,599-1,439 (.526)
World Series titles: 2
NL titles: 4
(Luis Sinco / Los Angeles Times)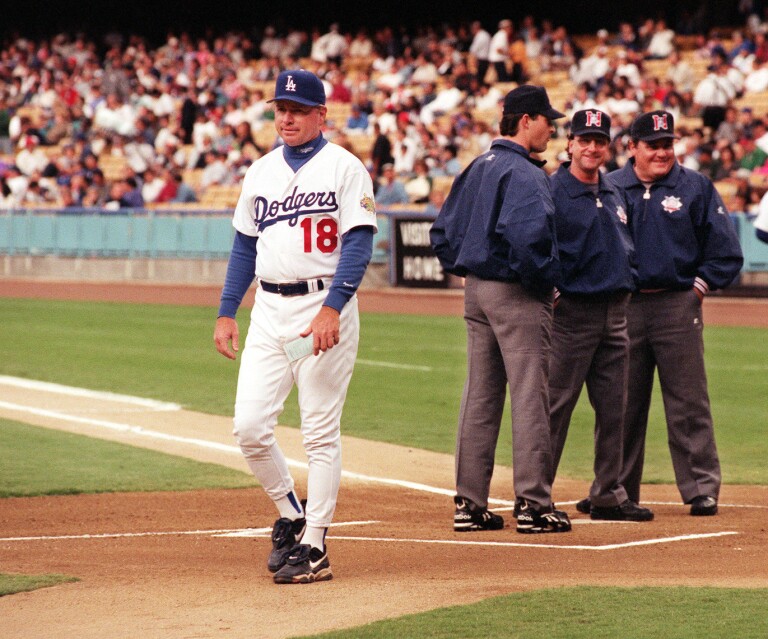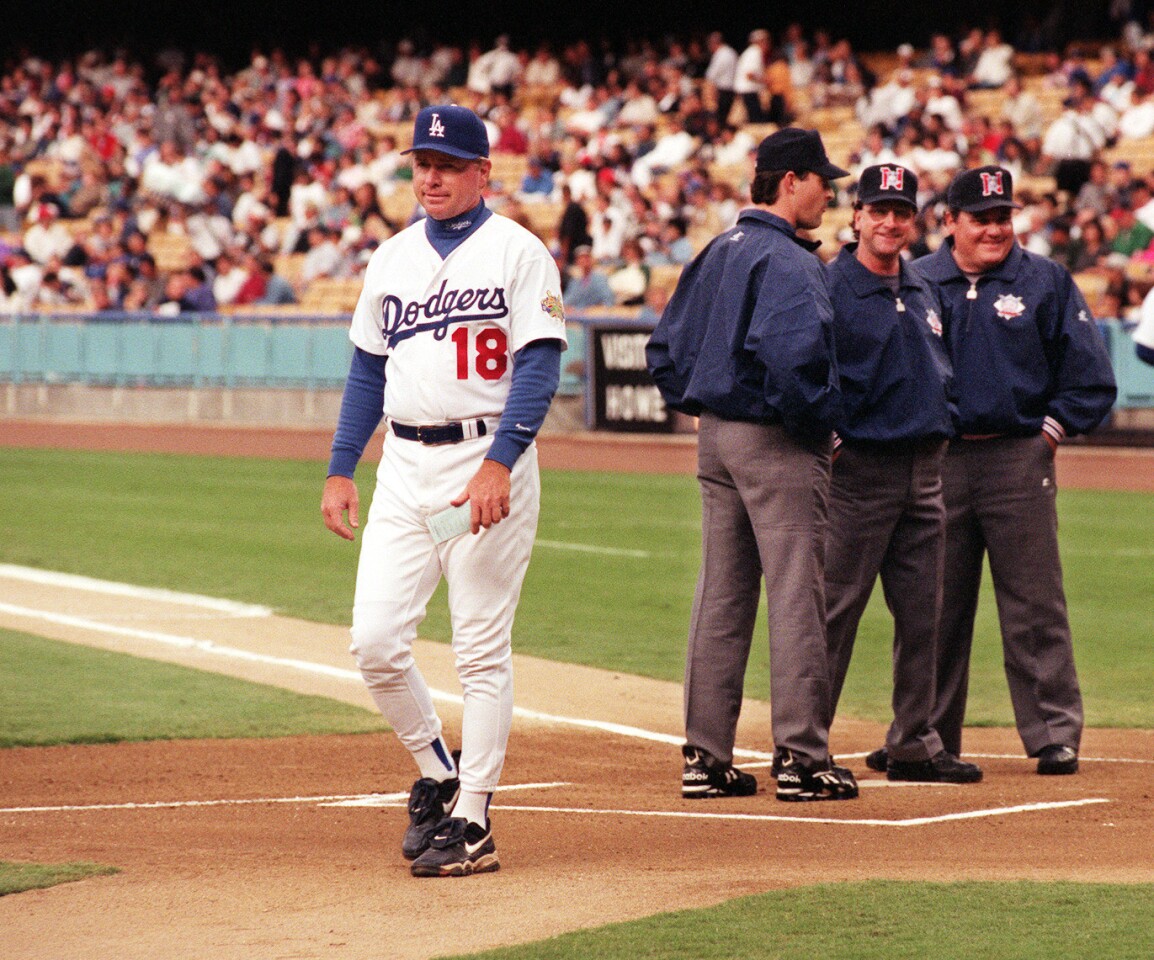 Years: 1996-98
Record: 173-149 (.537)
World Series titles: 0
NL titles: 0
(Al Seib / Los Angeles Times)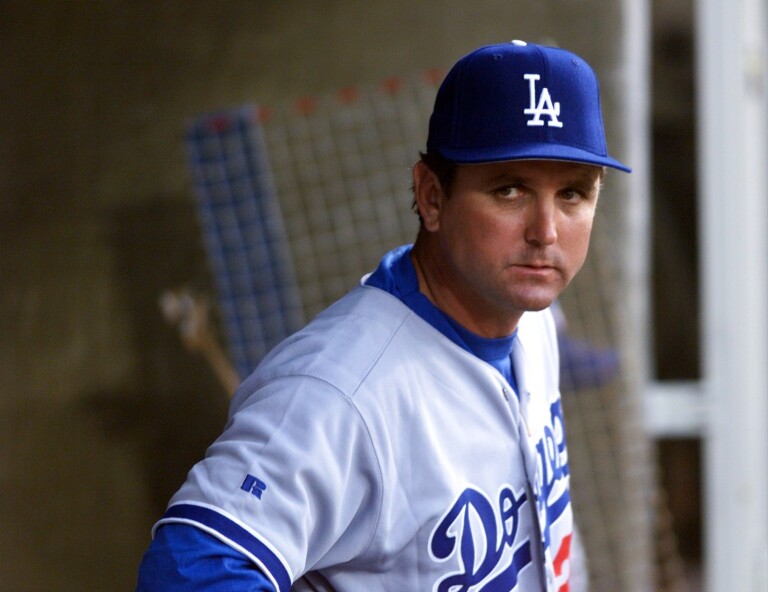 Years: 1998
Record: 47-41 (.534)
World Series titles: 0
NL titles: 0
(Los Angeles Times)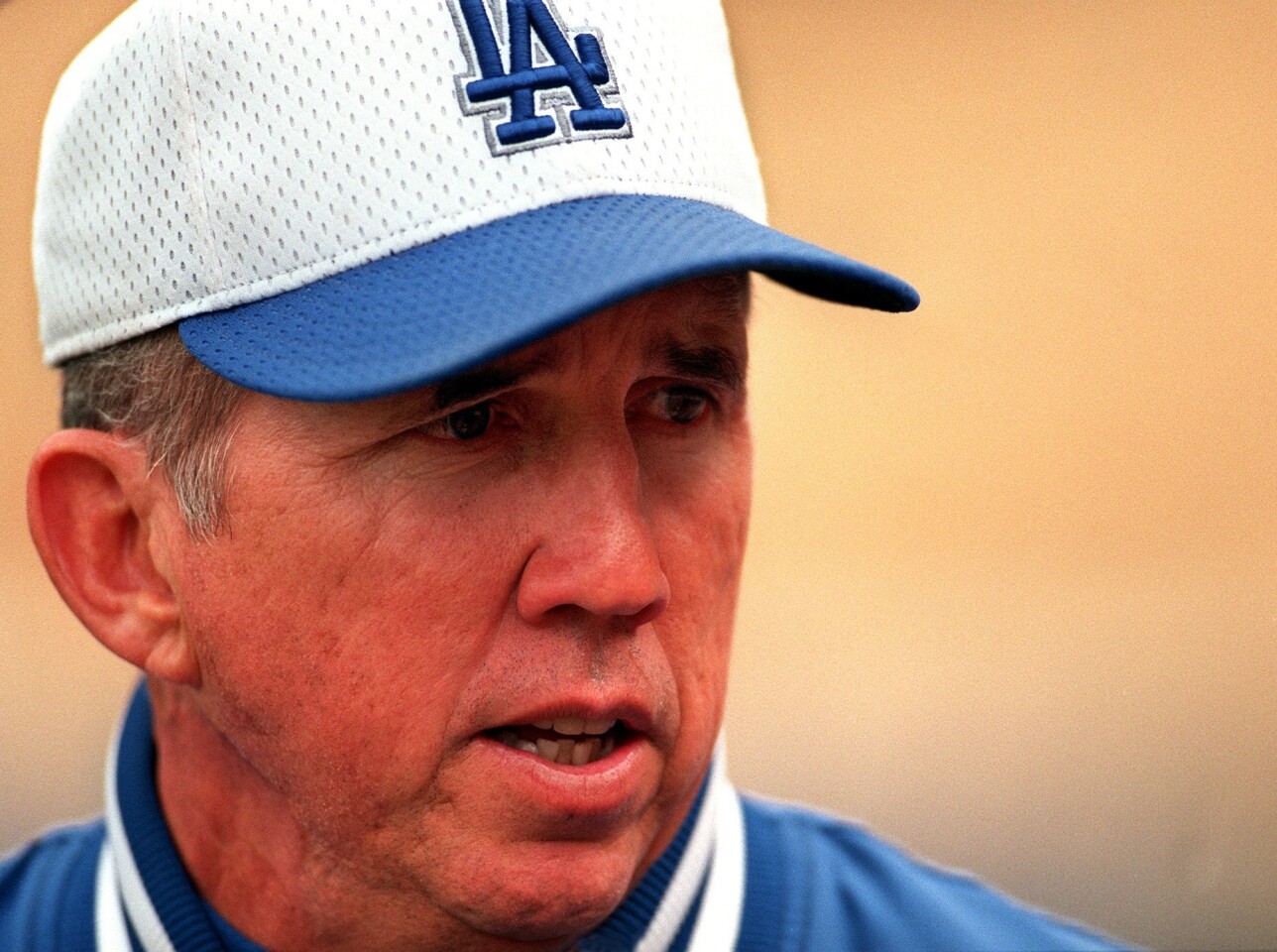 Years: 1999-2000
Record: 163-161 (.503)
World Series titles: 0
NL titles: 0
(Los Angeles Times)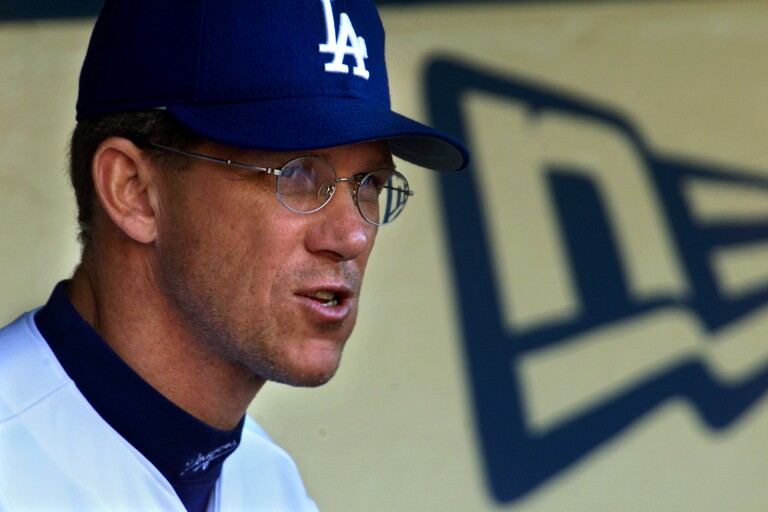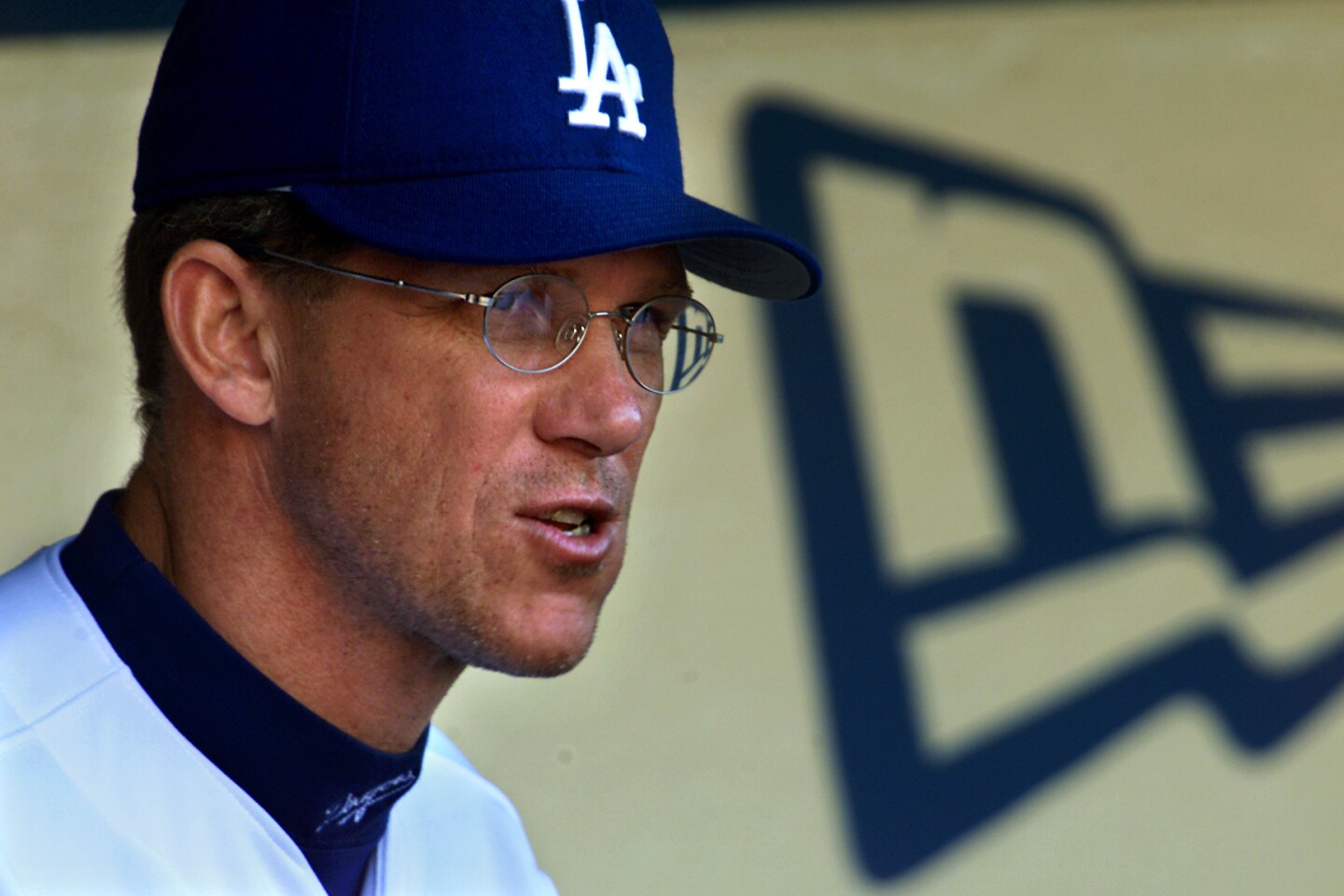 Years: 2001-05
Record: 427-383 (.527)
World Series titles: 0
NL titles: 0
(Carolyn Cole / Los Angeles Times)
Years: 2006-07
Record: 170-154 (.525)
World Series titles: 0
NL titles: 0
(Gina Ferazzi / Los Angeles Times)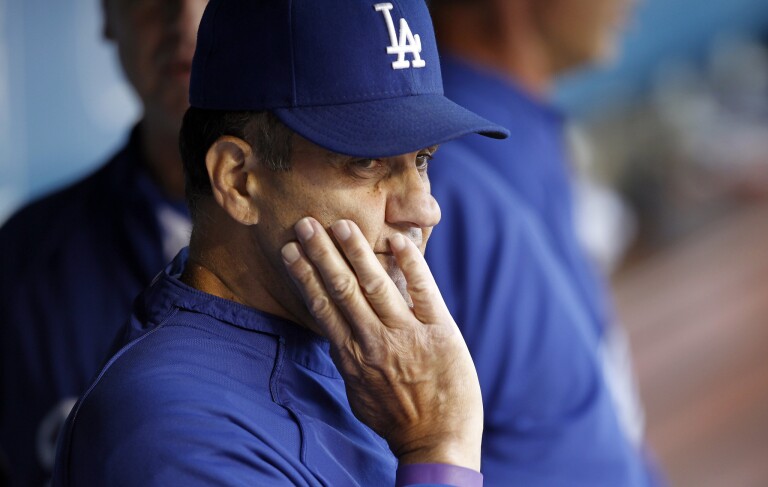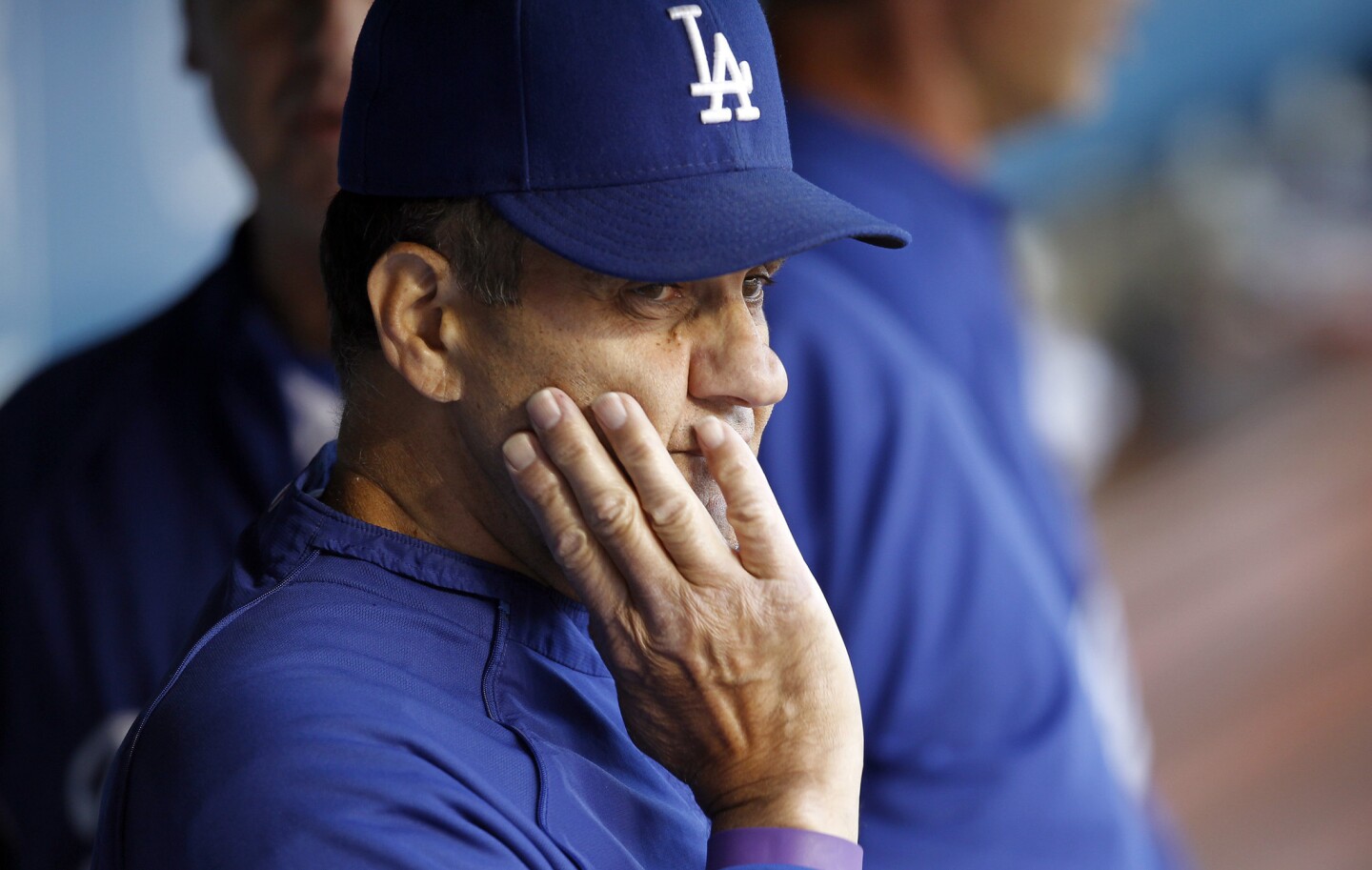 Years: 2008-10
Record: 259-227 (.533)
World Series titles: 0
NL titles: 0
(Gina Ferazzi / Los Angeles Times)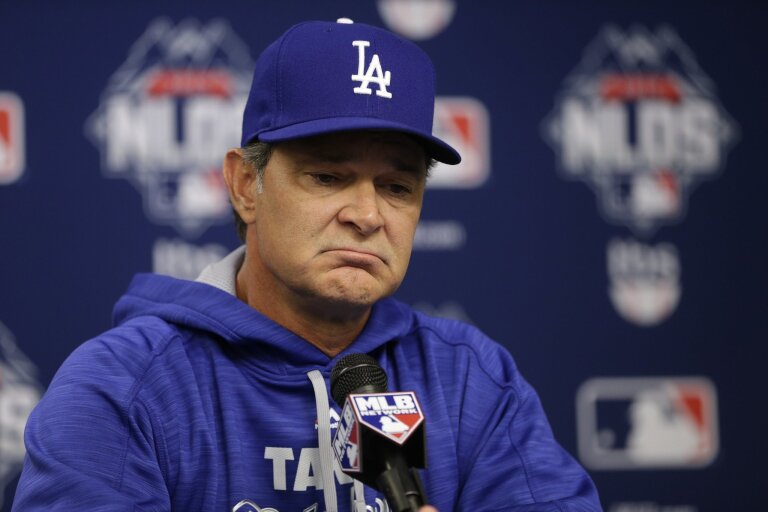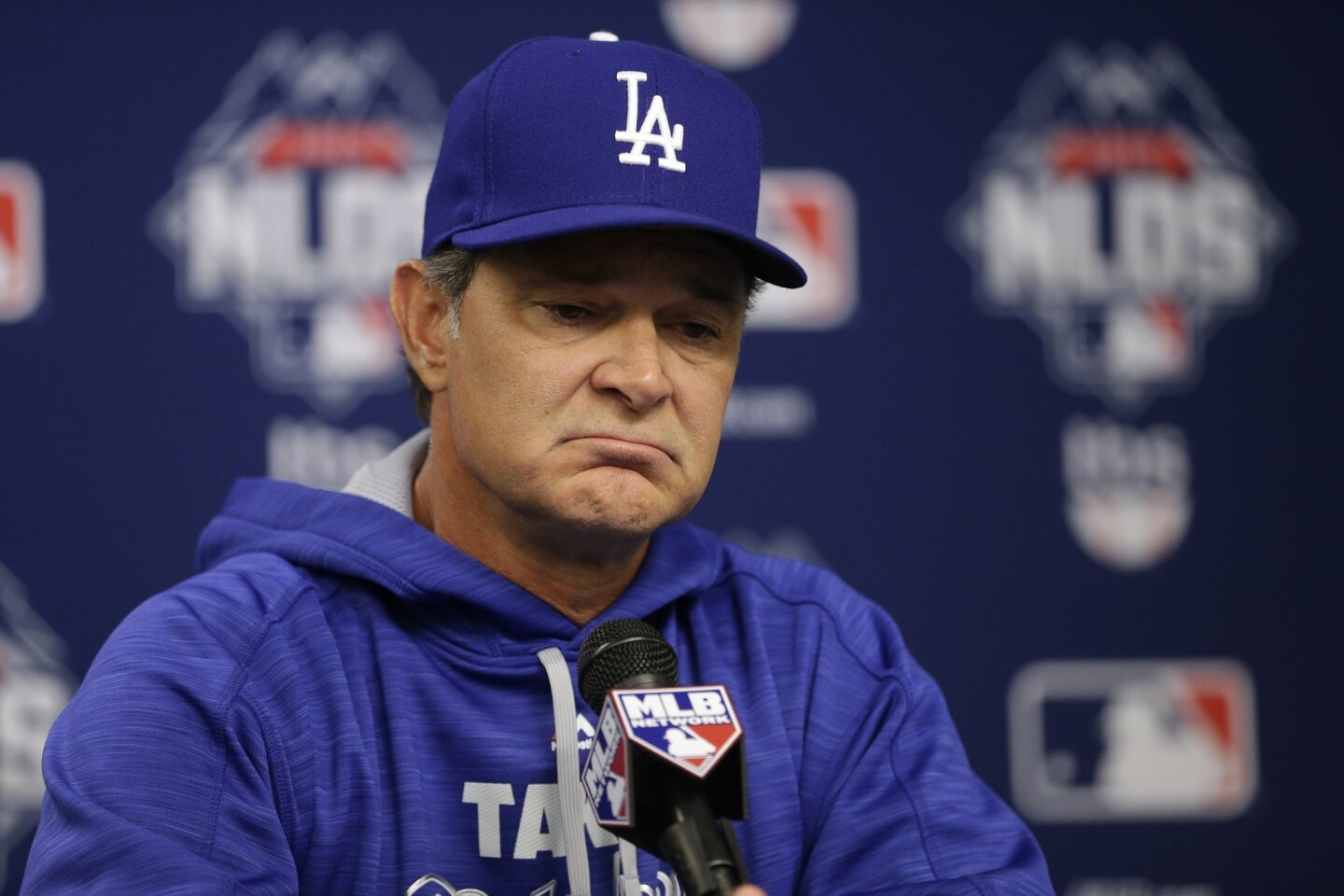 Years: 2011-15
Record: 446-363 (.551)
World Series titles: 0
NL titles: 0
(Frank Franklin II / AP)
Dave Roberts is expected to be annoucned as the next manager of the Dodgers, replacing Don Mattingly.
(Los Angeles Times)
Roberts is smart, personable and just far enough removed from the 2015 Dodgers to give him a sheen of independence. Those qualities should serve him well when he has to defend front-office moves with which he might not agree, handle an ace pitcher's objection to defensive shifts prescribed by the front office, or introduce himself to Yasiel Puig.
That Puig's teammates have no great affection for him should not have been breaking news last week. After Friedman cleared out Matt Kemp, Hanley Ramirez and Brian Wilson from the clubhouse last winter, Zack Greinke responded this way: "I don't think we got rid of anyone that was an issue in our clubhouse."
When Maddon arrived in Tampa Bay, the Rays never had lost fewer than 91 games. Their highest-paid player was Aubrey Huff. The Rays' payroll in Maddon's first season was $35 million — just about what the Dodgers will pay Clayton Kershaw next season.
The Dodgers do not have a second baseman. They have a Greinke-sized hole in their starting rotation, although they are increasingly optimistic Hyun-Jin Ryu might be able to return from shoulder surgery in time for opening day. They have an overloaded outfield, for the umpteenth consecutive year.
As they look to correct those roster imbalances this winter, they can do so with a unified management structure. It makes sense that a front office heavily invested in daily decisions would not want a manager used to doing things his own way. Dodgers fans can only hope that is the right way, the way to deliver the long-awaited parade seen recently in Anaheim, twice in Miami, three times in five years in San Francisco, and this month in Kansas City.
In little more than a year since the Dodgers wooed him from the Rays, Friedman has shaken up the roster, coaching staff, minor league staff, scouting staff and training staff. He now has his own manager, as he should.
If Roberts fails to get the Dodgers into the playoffs — after Don Mattingly became the first manager in franchise history to lead the team to October in three consecutive years — heaven help Friedman.
Twitter: @BillShaikin
---
Get our high school sports newsletter
Prep Rally is devoted to the SoCal high school sports experience, bringing you scores, stories and a behind-the-scenes look at what makes prep sports so popular.
You may occasionally receive promotional content from the Los Angeles Times.