Daily Dodger in Review: Mark Ellis, security blanket at second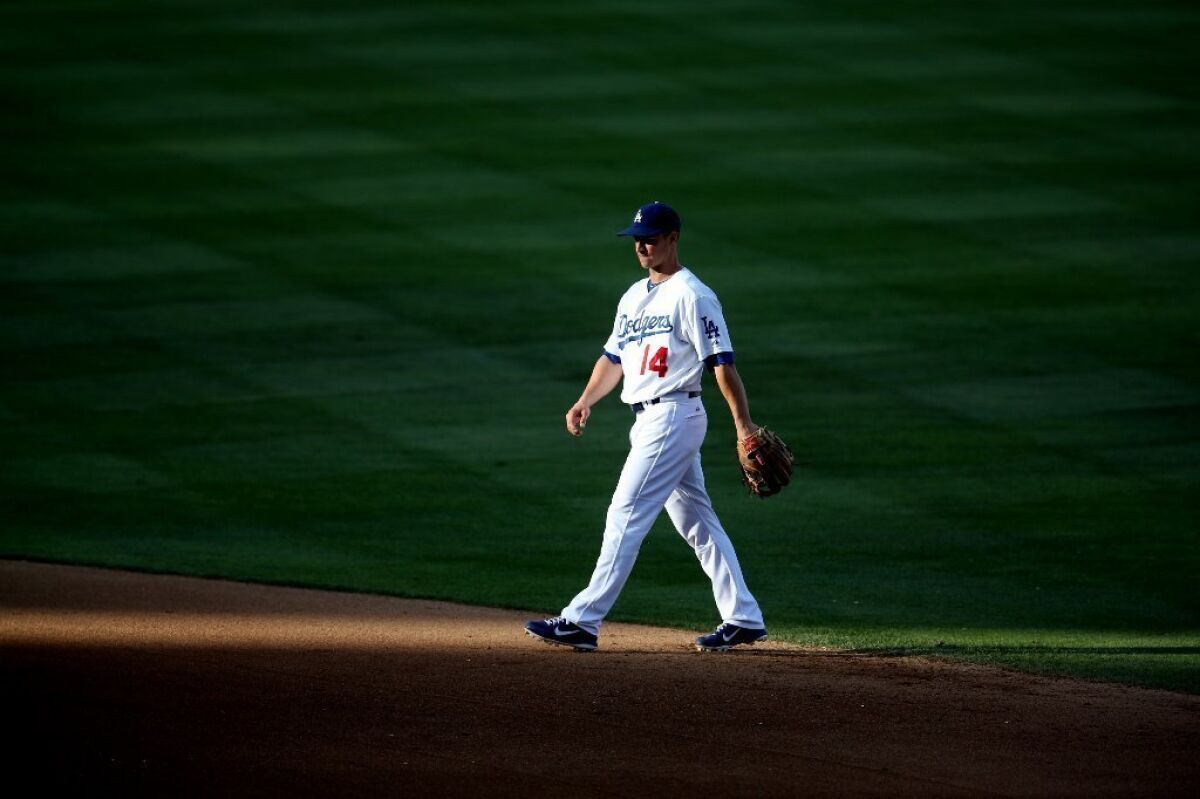 MARK ELLIS, 35, second base
Final 2012 stats: .258, seven home runs, 31 RBI, 62 runs, .330 on-base and .364 slugging percentages and three errors in 415 at-bats.
Contract status: Signed for 2012 at $5.25 million. Dodgers hold $5.75 million option for 2014.
The good: He arrived last season with a reputation as a strong defender, but proved better than advertised. He was beyond steady, not only making routine plays but also covering surprising ground. The surprise was when he didn't make a play.
Offensively was solid, if dipping slightly after returning from disabled list. Became Dodgers' primary No.2 hitter, though had only two sacrifice bunts. Hit .321 against left-handers with .500 slugging percentage. Great teammate.
The bad: Was playing the best baseball of the season in May (.309) when he suffered a freak injury covering second on a double play ball that nearly cost him his lower left leg. He was out six weeks following the fasciotomy. Hit .228 with a .299 slugging percentage against right-handers.
What's next: Returned after spending six weeks on the DL with the leg injury on July 4, with only a minor drop off and was healthy the rest of the season. Will return as starting second baseman, where he was basically a rock.
The take: The Dodgers will continue to rely on Ellis at second, for at least through the coming season. If he is playing anywhere near the level he was offensively before his leg injury, they figure to pick up his option for 2014 too. It's him vs. the coming years on that one.
His best seasons may be behind him offensively (he hit 19 homers in 2007), but still has a little pop. And he's bascially here for his glove. His work ethic and easygoing manner qualified him as the quiet leader type. He arrived with fairly modest expectations, but exceeded them all. Is that semi-rare type of player – the one whose effort and professionalism you never have to worry about.
ALSO:
Agent: Ryu Hyun-jin is major-league ready
Pity the poor player not invited to the Dodgers' soiree
John Valentin, Chuck Crim join Dodgers 2013 coaching staff
Get our Dodgers Dugout newsletter for insights, news and much more.
You may occasionally receive promotional content from the Los Angeles Times.