Mark Walter tells '60 Minutes' $2.15-billion bid for Dodgers was preemptive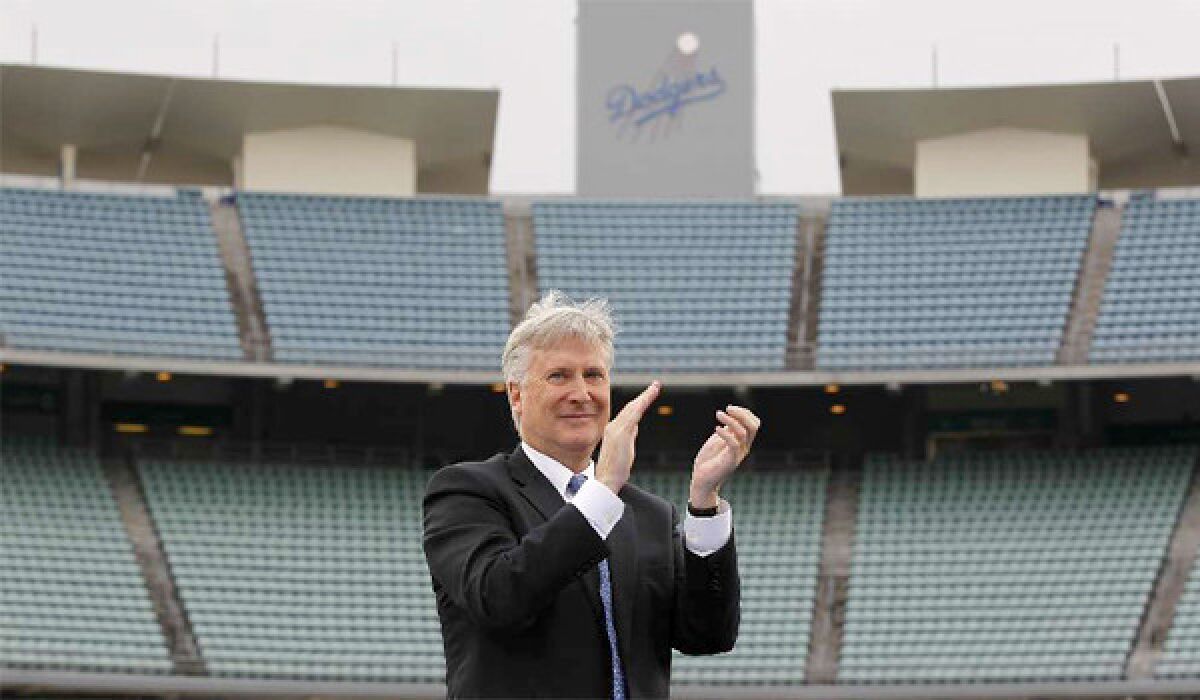 There were plenty of mouths left agape, plenty criticizing the record price Guggenheim Baseball Management paid to purchase the Dodgers.
There was also this: Things went exactly according to Guggeheim's plan.
Guggenheim paid a stunning $2.15 billion for the Dodgers, a bid that more than doubled the previous price for a major league team.
But Chairman Mark Walter tells "60 Minutes Sports" the plan was to make their best bid first, figuring others in the auction would not.
"We came up with what we thought it was worth and, you know, made our best bid so we had the best chance to get it," Walter said.
There never was a second round of bidding, the Guggenheim group's bid was $800 million higher than the next offer and Frank McCourt jumped on it. Walter, however, is certain if his group had come in with a bid more in line with the others, the price would have continued to rise closer to his preemptive strike.
"... There were going to be several or could have been several rounds of bidding," Walter said. "And so many people didn't put forth their real bid. And we actually... did the opposite. We put what was really our best and final offer out and... we're fortunate enough that he accepted it."
The segment on the Dodgers new owners, which includes an interview with The Times' Bill Shaikin, is scheduled to broadcast Wednesday at 9 p.m. on Showtime. It's being promoted as Walter's first television interview.
RELATED:
Carl Crawford out of lineup for Dodgers' second game
Absolute lock-down predictions for the Dodgers' 2013 season
The star-studded Dodgers' first-pitch video with Sandy Koufax
Get our Dodgers Dugout newsletter for insights, news and much more.
You may occasionally receive promotional content from the Los Angeles Times.