Hanley Ramirez's injury creating uncertainty in Dodgers infield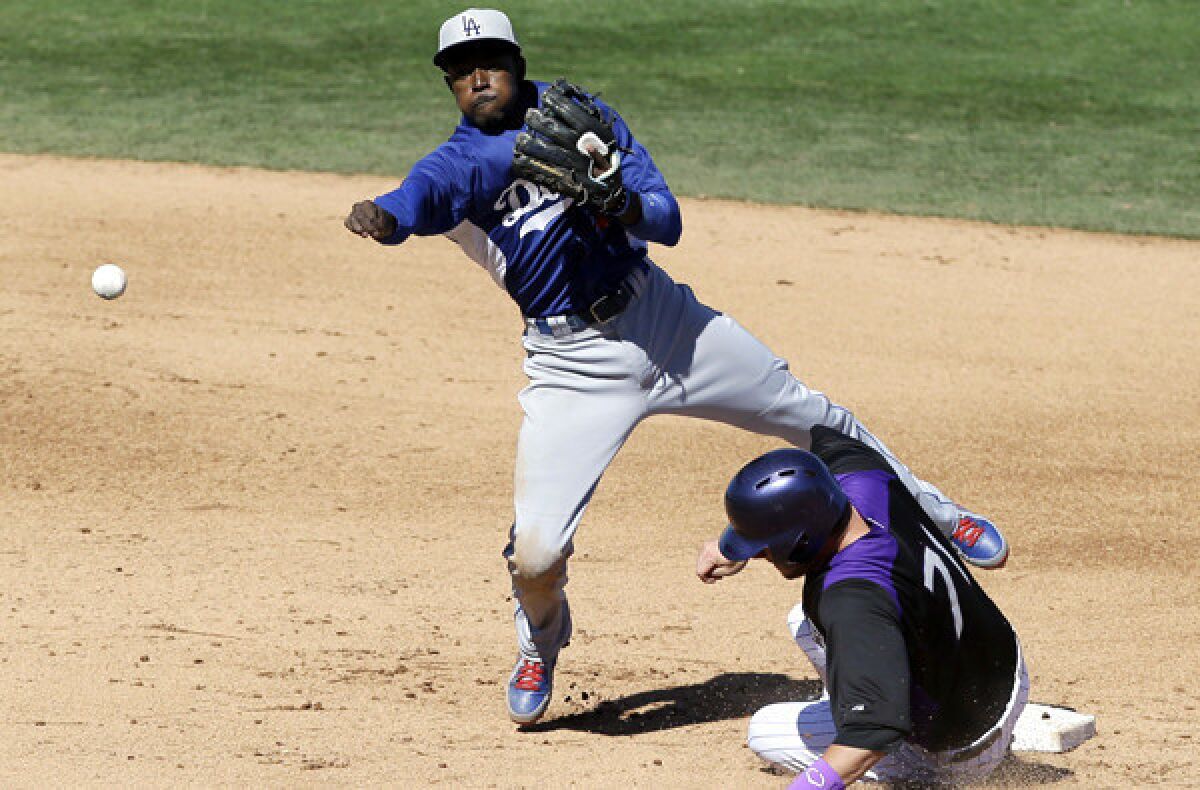 TUCSON — While General Manager Ned Colletti tried to downplay the anticipated eight-week absence of Hanley Ramirez, Dodgers Manager Don Mattingly acknowledged he was concerned about the left side of the infield.
"To be honest with you, I'm not comfortable with anything that's going on at short right now," Mattingly said.
Luis Cruz or Dee Gordon will replace Ramirez at shortstop.
Gordon is viewed as having a higher ceiling but also a lower floor. If the inexperienced Gordon is chosen, Cruz can play his more natural position at third base.
If Cruz plays shortstop, the Dodgers will likely rotate Juan Uribe, Jerry Hairston Jr. and Nick Punto at third base.
Mattingly said he wasn't sure if Ramirez will be the Dodgers' shortstop when he returns.
"I have no idea what happens at short in the meantime," he said. "It depends which way we go. If that really works and that really looks good and third base is a mess, then I think maybe we look that way."
That is, move Ramirez to third base.
But if the Dodgers haven't settled on a shortstop, would Mattingly be comfortable with Ramirez at there, considering he has played only 25 innings at the position since the end of last season?
"Am I going to be comfortable in eight weeks with a guy who hasn't played if it's a mess there?" Mattingly said. "Depends what his work looks like, I guess."
Colletti sounded more certain, saying he planned for Ramirez to be the Dodgers shortstop when he returns in May.
"I think our offense is still good," Colletti said. "We have people who can play shortstop. Are they Hanley Ramirez? Not necessarily. But there's nothing we can do about it. We're covered. I think we have players that can play. I know we have players that can play."
ALSO:
Chad Billingsley has pain-free bullpen session
Zack Greinke thinks he can pitch in opening week
Could Yasiel Puig replace Hanley Ramirez as Dodgers' No. 5 hitter?
---
Get our Dodgers Dugout newsletter for insights, news and much more.
You may occasionally receive promotional content from the Los Angeles Times.