Final: Dodgers survive bullpen collapse in 9-6 win
It wasn't pretty, but the Dodgers started the second half of their season with a win.
After blowing a five-run lead, their go-ahead four-run rally in the eighth — capped by Mookie Betts' three-run home run — was enough for a 9-6 win.
The Dodgers are 61-30.
Final: Dodgers 9, Giants 6
Mookie Betts puts Dodgers back in front with three-run home run
Mookie Betts might have saved the day.
With two on and two outs in the eighth inning, Betts broke a 6-6 tie by belting a three-run homer to left field.
It was his 21st home run of the season, and capped a four-run eighth inning that put the Dodgers back in front.
Craig Kimbrel is coming on for the save in the ninth inning.
End 8th: Dodgers lead 9-6
Giants take the lead in eighth, then Dodgers answer to tie it up again
The score continued to seesaw in the eighth inning.
In the top half of the frame, Dodgers reliever Evan Phillips had an 11-outing scoreless streak snapped by a bases-loaded walk that gave the Giants their first lead of the night.
The Dodgers, however, answered on their next trip to the plate.
With one out, Gavin Lux lined a double down the left field line. Two batters later, Trayce Thompson gave the Dodgers their sixth two-out run of the night, smacking a game-tying triple off the wall in center field.
Bottom 8th: Tied 6-6
Giants tie game with five-run rally in the seventh, capped by a Darin Ruf grand slam
In a stunning turnaround during the top of the seventh, the Giants tied the game with two big swings.
The first came from Evan Longoria, who got the Giants on the board by lining a solo home run to left off of Dodgers reliever Phil Bickford.
The second came with two outs in the inning, after left-hander Alex Vesia had inherited two base runners from Bickford, then hit a batter to load them up.
In a 2-and-2 count, Vesia threw a fastball right down the middle to Darin Ruf. The Giants slugger didn't miss, sending a grand slam to left to tie the game.
End 7th: Tied 5-5
Mitch White loses no-hitter, but completes scoreless start
As soon as Mitch White's no-hitter ended, his start did too.
White was pulled after giving up a single — his first hit allowed of the night — to Austin Wynns to lead off the sixth.
Caleb Ferguson, however, stranded the baserunner by recording three straight outs.
White's final line: 5-plus innings, 0 runs, 1 hit, 2 walks, 1 strikeout. His ERA this year is 3.78.
Ferguson has now pitched 10 innings this season without allowing a run.
Mid 6th: Dodgers lead 5-0
Mitch White working on a no-hitter through five innings
He's walked a couple batters and gotten a couple sliding catches from the defense, but through five innings, Mitch White has yet to give up a hit to the Giants.
White has thrown 78 pitches, gotten only three whiffs and struck out just one batter. But so far, the Giants have yet to get one to drop against the 27-year-old right-hander.
Mid 5th: Dodgers lead 5-0
Dodgers lead balloons to 5-0 after big third inning
In his first two starts against the Dodgers this season, Carlos Rodón gave up just two runs in 12 innings.
Through three frames tonight, he's given up much more than that.
After Trayce Thompson doubled the Dodgers lead to 2-0 with an RBI double in the second, the Dodgers tacked on three more runs in the third — with the help of a defensive miscue in the Giants outfield.
With two on and two outs, Justin Turner hit a lazy fly ball to right. Giants outfielder Luis González, however, lost the ball in a sunset sky, letting it drop behind him for a double that scored both runs.
In the next at-bat, Hanser Alberto laced a double to left center.
And suddenly, the Dodgers lead by five.
End 3rd: Dodgers lead 5-0
Freddie Freeman stays hot, hits solo home run to open scoring
Freddie Freeman did not cool off during the All-Star break.
After entering the break on a 16 for 24 streak, Freeman homered in his first at-bat of the second half, hitting an 0-and-2 fastball from Carlos Rodón out to straightaway center field.
It was Freeman's 14th home run of the year, tying Will Smith and Trea Turner for second-most on the team. He also becomes the second Dodger this year, after Turner, to eclipse 60 RBIs.
End 1st: Dodgers lead 1-0
Andrew Heaney, Dustin May out on rehab; Walker Buehler targeted for September return
The Dodgers are already entering the second half of the season with the best team ERA in the majors.
Before long, they could be getting some key reinforcements back too.
According to manager Dave Roberts, Andrew Heaney will make a rehab start in the Arizona Complex League on Thursday. If it goes well, he could be ready to rejoin the Dodgers rotation next week, after missing the past month with his second shoulder injury of the season.
Dustin May is aiming for a mid-August return and will take an important step in his own recovery on Friday, set for a three-inning rehab outing with triple-A Oklahoma City in what will be his first appearance with a full-season minor-league affiliate since having Tommy John surgery last year.
And then there's Walker Buehler, who six weeks removed from a flexor tendon strain hasn't resumed throwing yet but remains on track for a return to the Dodgers rotation sometime in September.
There are a couple bullpen arms working toward a return as well.
Brusdar Graterol is now pain-free after going on the injured list before the All-Star break with shoulder inflammation, but is still at least a week away from returning after not throwing during the break.
Blake Treinen is still throwing bullpen sessions as he rehabs a shoulder issue, but there is no specific timetable for his return yet.
On the position player side, Chris Taylor is still battling a foot fracture.
He has started swinging, taking grounders and throwing but has not begun running yet.
Even with their long injury list, the Dodgers enter the second half of the season with a 10-game lead in the division and open the stretch run with a four-game series tonight against the San Francisco Giants.
Here is their lineup, with Mitch White on the mound against Carlos Rodón:
Shohei Ohtani and Clayton Kershaw don't hold back in memorable All-Star duel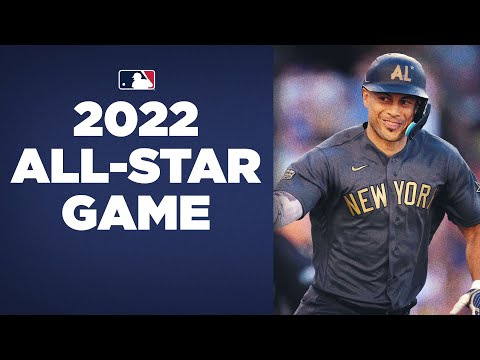 When Clayton Kershaw scaled the mound Tuesday, the magnitude of the moment wasn't lost on Shohei Ohtani.
"He's a pitcher I've watched since I was a student," Ohtani said in Japanese.
The 15 seasons in the major leagues. The first All-Star Game start. The game being played at Dodger Stadium.
Ohtani understood.
So, when Ohtani stepped into the batter's box to lead off the All-Star Game, he touched the brim of his helmet.
"To let him know I respect him," Ohtani said.
How to watch and stream the Dodgers this season
Here's a look at the Dodgers broadcast and streaming schedule for the remainder of the 2022 regular season:
Dodgers' Mookie Betts embraces his activist side for Black inclusion during All-Star Game
Mookie Betts wanted to deliver a message before Tuesday's All-Star Game, quietly but with a purpose. It was written in blue airbrush on the black T-shirt he wore during batting practice.
"We need more Black people at the stadium," the shirt read.
A few hours later, Betts used his voice. With the National League and American League All-Star teams gathered on the Dodger Stadium field, Betts grabbed the microphone to orchestrate a happy birthday greeting for Rachel Robinson, the wife of Jackie Robinson, who turned 100 on Tuesday. It was only right that Betts, one of six Dodgers All-Stars, handled MC duties.