Column: Yu Darvish overcomes the ghosts of his Dodger Stadium past in Game 2 win
The day before scaling the same mound on which he endured the worst night of his career, Yu Darvish visited the interview room at Dodger Stadium.
While a reporter was in the middle of asking a question, the San Diego Padres right-hander said in Japanese to no one in particular, "It's a sayonara."
Darvish's eyes were fixed on a television that hung on the wall to his right, which showed Yordan Álvarez circling the bases and the Houston Astros celebrating their walk-off victory over the Seattle Mariners.
The ghosts of Darvish's past were everywhere.
Darvish has never downplayed his history here. He has acknowledged how losing Game 7 of the 2017 World Series for the Dodgers against the sign-stealing Astros affected him, how recovering from that disappointment strengthened him to be the kind of competitor worthy of leading the pitching staff of a team with championship aspirations.
The Dodgers gave the Padres too many chances to win, and San Diego exploited them for a 5-3 victory in Game 2 of the National League Division Series.
Looking ahead to his start the next day, Darvish said, "I think I will be able to show a different image of myself."
His intuition was right.
Wednesday night, Darvish defeated his former team in Game 2 of their National League Division Series, leading the Padres to a 5-3 victory that leveled the best-of-five series 1-1.
He didn't have his best of games. He gave up solo homers in each of the first three innings. He completed only five innings, taken out of the game with runners on the corners and no outs in the sixth.
None of that mattered to him.
Asked about a missed strike-three call before Max Muncy's second-inning home run, Darvish replied in English, "I thought that was a strike, but we won today, so who cares?"
About an hour before the game, Darvish walked into center field and dropped to a knee. He thought about the last time he pitched a postseason game here and how his family absorbed his World Series failure.
"I caused my family a lot of pain," Darvish said in Japanese. "I wanted to be able to send my family home today with feelings of joy."
Darvish said he became emotional when he checked Major League Baseball's official website, which listed him and Clayton Kershaw as the game's starting pitchers.
"After the playoffs in 2017, the person who protected me and my family the most was Kershaw," Darvish said. "I always thought it would be nice to pitch against him in an important game like this. That finally happened."
Darvish has credited Kershaw with helping him regroup after the crushing World Series experience. Kershaw hadn't yet won a ring and Darvish was painfully aware of how desperate he was for a championship. Not only did Kershaw not hold his Game 7 performance against him, the three-time Cy Young Award winner invited him to work out near their offseason homes in suburban Dallas.
If the game Wednesday night afforded Darvish an opportunity to reflect on his growth over the last five years, it also marked Kershaw's return to October baseball.
Kershaw sat out the playoffs last year because of arm trouble.
Charged with three runs and six hits, Kershaw was removed after five laborious innings with the score tied, 3-3. His early departure, which followed a start of the same length the previous day by Julio Urías, further strained the bullpen. Brusdar Graterol gave up a run in the sixth inning, Blake Treinen gave up another in the eighth, and that was the game.
"I definitely had some traffic all day," Kershaw said. "Could have been a lot worse, for sure. I had to pitch out of jams basically every inning."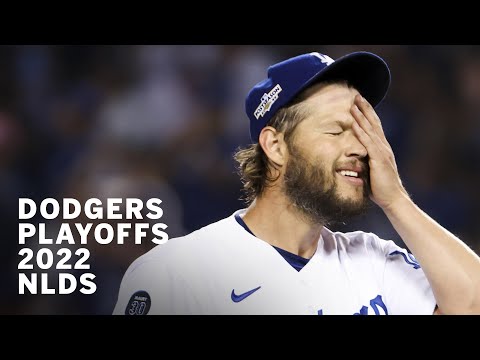 Darvish came to admire Kershaw's resilience in the three months he played for the Dodgers after they acquired him at the trade deadline in 2017.
"On the days of his starts, he gets really into it," Darvish said. "He doesn't speak to anyone. Watching the way he cornered himself, I could feel how much he put on himself when he pitched."
The sense of responsibility as a team's No. 1 pitcher is something Darvish has gradually learned to accept in his years since leaving the Dodgers.
He spent three years with the Chicago Cubs, who traded him to the Padres before last season.
In each of his two seasons with the Padres, Darvish was the team's opening day starter. He was also their Game 1 starter in their wild-card series against the New York Mets last weekend. He won that game too.
Now, he sounded as if he were preparing to do something else Kershaw has been known to do in the postseason: start on three days' rest.
Asked if he could pitch in relief in a hypothetical fifth and final game of this series, Darvish replied, "I plan to pitch at the end — as a starter, of course."
Get our Dodgers Dugout newsletter for insights, news and much more.
You may occasionally receive promotional content from the Los Angeles Times.