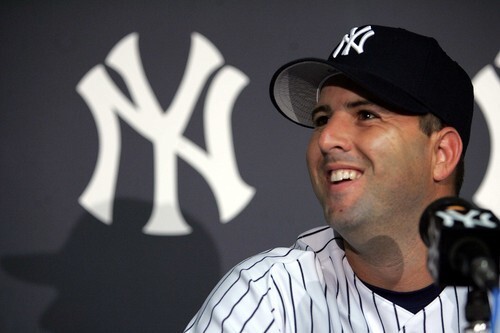 8 Images
Cory Lidle: 1972 - 2006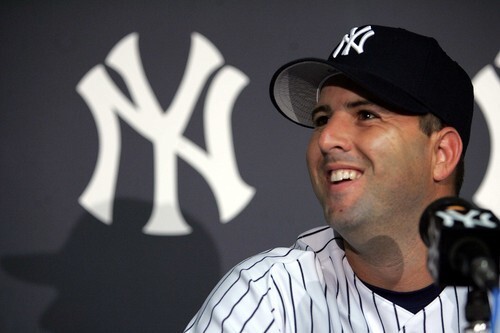 New York Yankees pitcher Cory Lidle was killed around 11:45 a.m. PST when his four-seat Cirrus SR20 plane crashed into the 30th and 31st floors of the Belaire, a red-brick building that overlooks the East River.
(AP)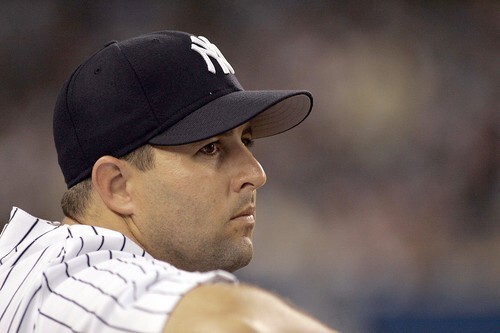 Yankees pitcher Cory Lidle watches the game in the third inning as he is scheduled for his first start as a Yankee against the Toronto Blue Jays.
(Paul J. Bereswill / Newsday)
New York Yankees starting pitcher Cory Lidle when he was pitching against the Baltimore Orioles
(Justin Lane / EPA)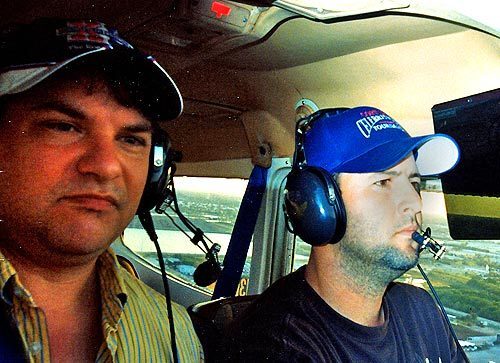 Bucks County (Pa.) Courier Times sports reporter Randy Miller, left, rides along with Cory Lidle, right, as Lidle takes a flight over Clearwater, Fla.
(Randy Miller / Bucks County Courier Times / AP)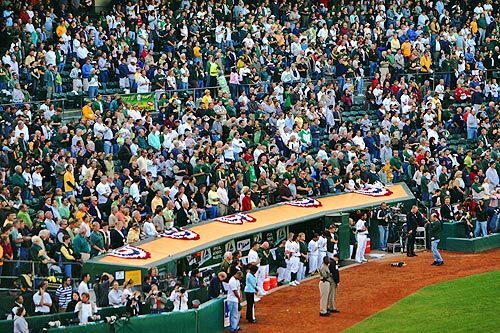 Fans observe a moment of silence in honor of the late Cory Lidle.
(Jed Jacobsohn / Getty Images)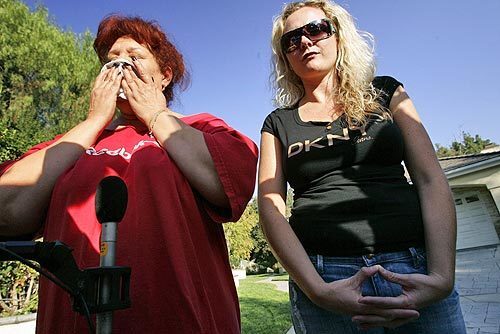 Mary Varela, left, mother of Melanie Lidle, wife of New York Yankee pitcher Cory Lidle, and Keri Welcher, right, a friend of Melanie Lidle, ask for privacy for the family outside Lidle's home in Glendora, Calif.
(Damian Dovarganes / AP)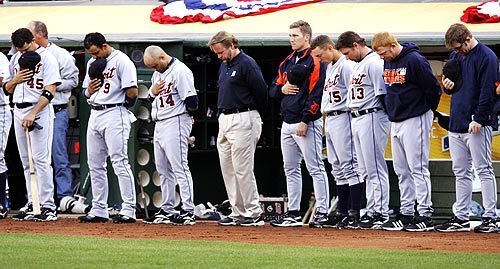 Detroit Tigers players observe a moment of the silence in memory of New York Yankees Cory Lidle before the start of Game 2 of the American League Championship Series.
(Marcio Jose Sanchez / AP)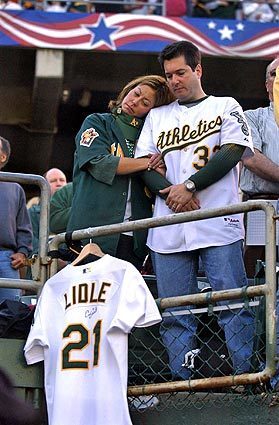 Oakland Athletics fans Carrie Olejnik, left, and Francis Crimi, from Los Altos, pay tribute to Cory Lidle with Lidle's Athletics Jersey during a moment of silence before game 2 of the American League Championship series.
(Kyle Terada / US Presswire)