Greg Oden
No. 1: Portland picks Ohio State freshman center Greg Oden
(Gerry Broome / AP)
Kevin Durant
No. 2. Seattle chooses Texas freshman forward Kevin Durant
(Ty Russell / AP)
Al Horford
No. 3: Atlanta chooses Florida junior forward Al Horford.
(Phil Sandlin / AP)
Mike Conley
No. 4: Memphis chooses Ohio State freshman guard Mike Conley Jr.
(Associated Press)
Jeff Green
No. 5: Boston chooses Georgetown junior forward Jeff Green
(Winslow Townson / AP)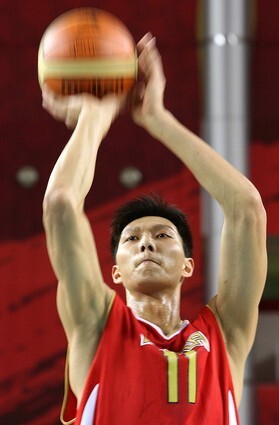 Yi Jianlian
No. 6: Milwaukee chooses center Yi Jianlian of the Guangdong Tigers of China
(Ng Han Guan / AP)
Corey Brewer
No. 7: Minnesota chooses Florida junior forward Corey Brewer
(Alex Brandon / AP)
Brandan Wright
No. 8: Charlotte chooses North Carolina freshman forward Brandan Wright
(Gerry Broome, Associated Press)
Joakim Noah
No. 9: Chicago chooses Florida junior forward Joakim Noah.
(Rob Carr / AP)
Spencer Hawes
No. 10: Sacramento chooses Washington freshman center Spencer Hawes.
(Elaine Thompson / AP)
Acie Law
No. 11: Atlanta chooses Texas A&M senior guard Acie Law IV.
(Christine Cotter / LAT)
Al Thornton
No. 14: Clippers choose Florida State senior forward Al Thornton
(U.S. Presswire)
Nick Young
No. 16: Washington chooses USC junior guard Nick Young
(Danny Moloshok / AP)
Javaris Crittenton
No. 19: Lakers choose Georgia Tech freshman guard Javaris Crittenton
(John Bazemore / AP)
Arron Afflalo
No. 27: Detroit chooses UCLA junior guard Arron Afflalo
(Wally Skalij / LAT)
Gabe Pruitt
No. 32: Boston chooses USC junior guard Gabe Pruitt
(Ricardo DeAratanha / LAT)