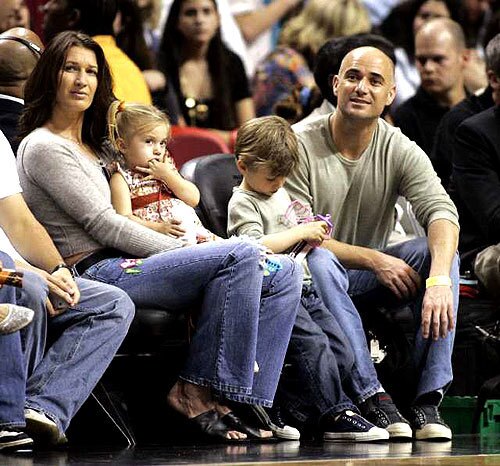 8 Images
Agassi through the years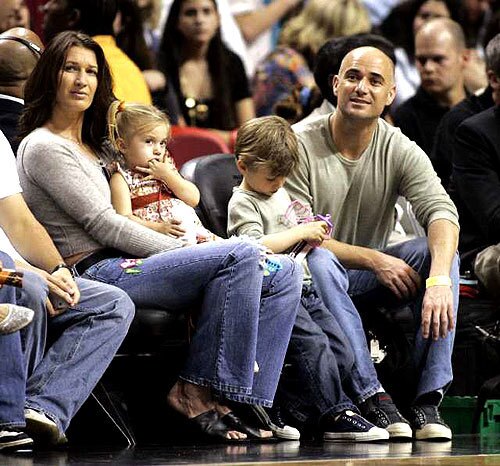 Andre Agassi and his wife, Steffi Graf, watch a Miami Heat game last season with their children, 4-year-old Jaden Gil and 2-year-old Jaz Elle.
(Eliot J. Schechter / Getty Images)
A 7-year-old Andre Agassi chases down a shot during his youth in Las Vegas.
(John Russell / Getty Images)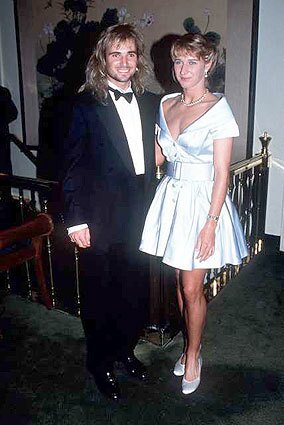 Andre Agassi and Steffi Graf pose for photographers at the Wimbledon Champions Ball in 1992.
(Bob Martin / Allsport)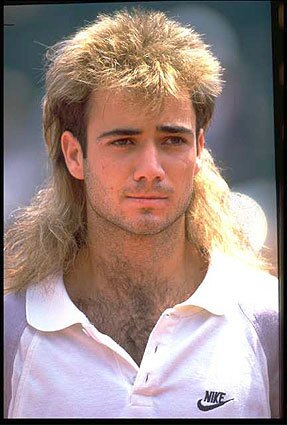 Andre Agassi is caught in a reflective moment during the 1989 Italian Open.
(Getty Images)
A not-so-hairy Andre Agassi shows off his torso at Wimbledon in 1993.
(Peter Van den Berg / AP)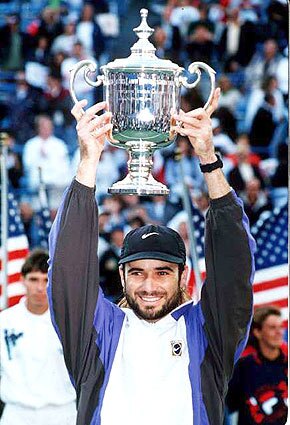 Andre Agassi hoists the 1994 U.S. Open trophy.
(Richard Drew / AP)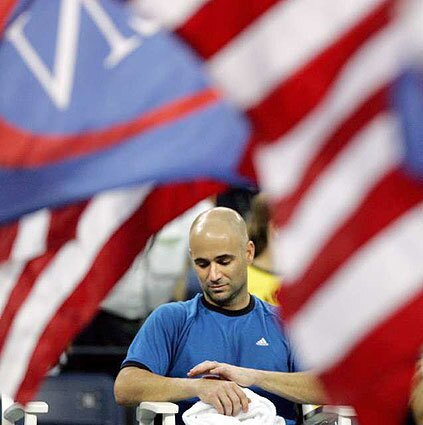 Andre Agassi sits framed by American flags after losing in last year's U.S. Open final to Roger Federer.
(Justin Lane / EPA)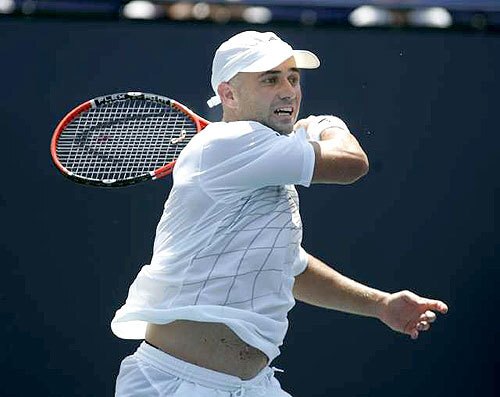 Andre Agassi lost in the quarterfinals to Fernando Gonzalez in the Countrywide Classic at UCLA's Los Angeles Tennis Center in July.
(Lori Shepler / LAT)