Column: Museum of Tolerance provides powerful lesson for youth hockey team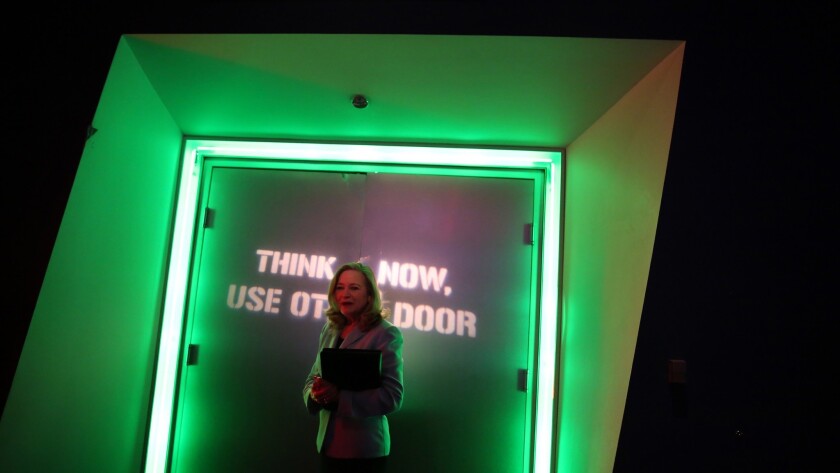 Everyone who visits the Holocaust exhibit at the Museum of Tolerance gets a passport, a small card imprinted with a photo of a child who was caught up in the Nazis' murderous anti-Semitism. Inserting the card into the slot of computers placed along the way brings up information about that child's life, community, and location at key moments. It puts a human face on a dark, dehumanized era.
The last computer reveals the child's fate. Too often, the answer is heartbreaking.
If studying history was a dull and dusty concept to members of the Jr. Kings youth team who performed a Nazi salute and made anti-Semitic remarks in a video posted on social media, if those teenagers didn't know the potential for casual bigotry to inflame hatred and evil, they know it now after spending eight hours at the museum in Los Angeles a few days ago.
The contingent included coaches, team leaders, members of the under-14 bantam AAA team who participated in the incident, and players who weren't involved. They got passports and learned about kids who had dreams, like they do, but were killed because of their religion. They learned why Nazism arose and of the bravery of those who fought it. They saw artifacts from the era, including a list of how many Jews were to be exterminated in each country. They could not have been unmoved by videos in which survivors' testimony was read aloud. In one place their path diverged as it did for concentration camp inmates. Able-bodied people were sent one way, children and others the other way to their death.
They spoke at length with Holocaust survivor Amrom Deutsch, and were joined by trained consultants to discuss the roots of prejudice and why diversity should be celebrated, not condemned. They came up with a pyramid of ideas they judged important in a team environment and said they'd post it in their locker room.
"This is not a tour of a museum. It's a journey of exploration, and we are trying to explore something about ourselves," said Liebe Geft, the museum's director and a former hockey mom.
The trip was required of those who participated in the video, which was posted March 9 before the team's final game at the Pacific District tournament. They also were required to take social media training, perform community service through the museum, and meet with a rabbi. They haven't done the community service yet. "They will," Geft said, leaving no doubt. Because they're minors, their names have not been disclosed.
The tour is immersive, intense, and eye-opening. It's history but it's current and a guidepost toward the future. "We talk about, why is this relevant today? Why are we learning about something that happened to other people, far away, a long time ago? And they could see connections very clearly," Geft said. "If we don't stop the rhetoric, the hate speech, the early indications and the early dynamics, then it can and it still does. That's the tragedy of the 21st century, that we're still repeating some of those mistakes."
The visit was intended to educate, not punish. They were urged to be more discerning in using and contributing to social media and saw exhibits that dealt with racism and social injustice in the U.S. and beyond. One room they entered had two exits, one door labeled "Prejudiced" and the other "Unprejudiced." The door labeled Unprejudiced can't be opened, emphasizing the bias we carry, consciously or not.
"This is very much an experience that engages the heart as well as the mind," Geft said of the tour. "It's not an intellectual, theoretical experience. It's very human and it's very emotive."
Geft said she didn't know who took part in the video and doesn't want to know. She reached out to the Jr. Kings organization after the incident became public and invited them to go through the museum's Champions program, which is tailored to sports teams. They've been given athletic gifts; it's their responsibility to give something back. To become champions for human dignity, as she put it.
"We don't want people to be leaving shaking their heads saying, 'This is terrible and what can I possibly do about it?' " she said. "The message throughout is every single one of us has the capacity to make a difference, and when we are dealing with sports teams and athletes in our Champions program all the more so because their capacity for leadership and positive influence and being role models is amplified. There's a tremendous amount of opportunity that they have that others might not."
They seemed to grasp that. Geft said those who attended were attentive and respectful. Steve Yovetich, the president of the Jr. Kings, said the contingent was impressed by the experience. "I don't think anybody can walk through the doors without being deeply impacted," he said.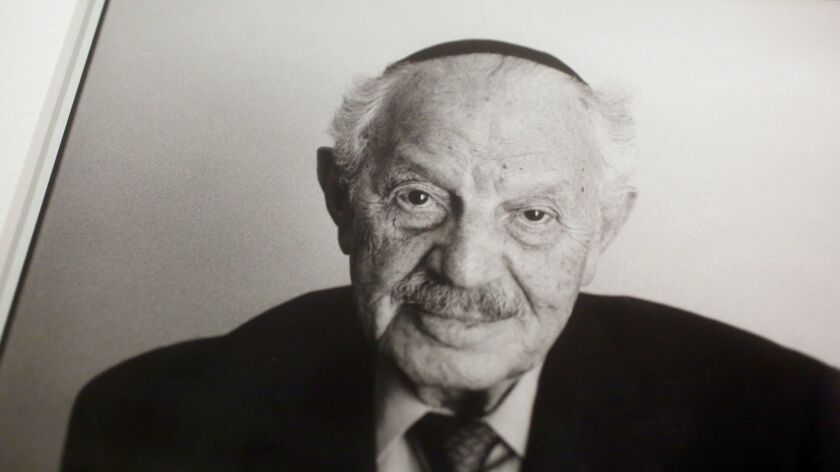 Yovetich saw the strongest reaction when the group met 93-year-old Deutsch, one of the Holocaust survivors who speaks to museum visitors. Deutsch didn't discuss his ordeal for many years after. He now bears witness so that none will forget.
"The kids all basically said how impactful it was to hear a first-hand report," Yovetich said. "Everybody to an individual commented on how amazing Amrom Deutsch was. He was phenomenal in sharing his experiences and then answering questions. The impact that had was amazing. Walking through and understanding, getting a deeper understanding of what the Holocaust was and how horrible that period of time was, but also understanding how normal people were led to doing horrible things were among the comments from the kids."
They took away something else they can show the world. "Everyone got a cap and drew a logo on the crown of the cap and wrote out an action they are committing to, that they are showing everybody because it's on the brim of their cap and they were real," Geft said. "They weren't [clichés like] change the world. Everyone had a very real and concrete thing to do."
I visited on a different day. My passport bore the face of Eva Isaac, who was born in Berlin on June 4, 1928. She had a clear gaze and wavy hair. She was 5 when the Nazis came to power. She was among 16,000 German Jews deported to a ghetto in Latvia in late 1941 or early 1942 and was sent to Auschwitz when she was 14. She was never heard from again.
Her image haunts me. I hope the Jr. Kings remember the faces on their passports and the lessons they learned and are determined to do better, to be better. Our future depends on it.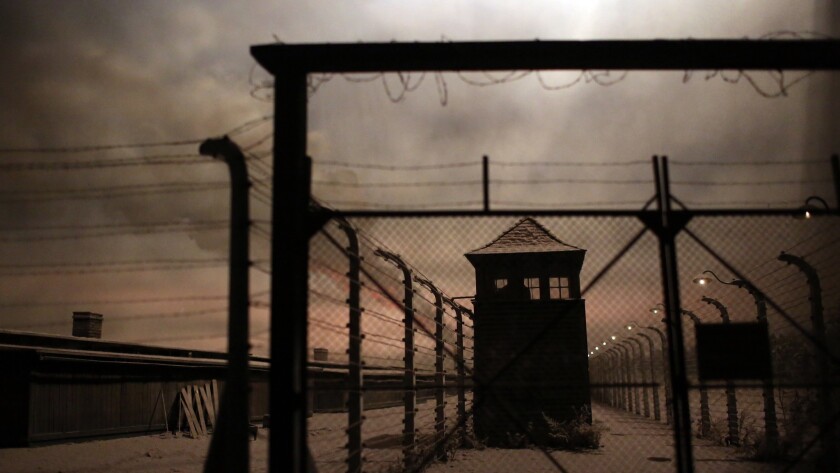 ---
Get our high school sports newsletter
Prep Rally is devoted to the SoCal high school sports experience, bringing you scores, stories and a behind-the-scenes look at what makes prep sports so popular.
You may occasionally receive promotional content from the Los Angeles Times.