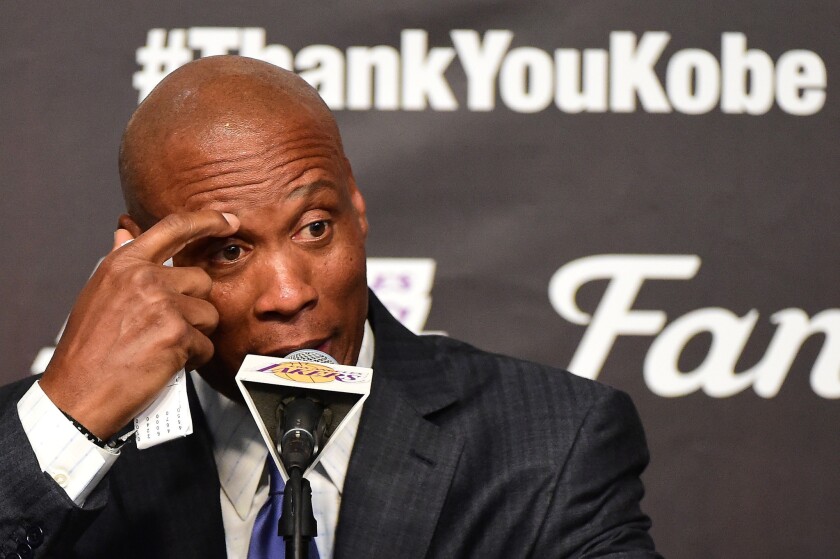 Byron Scott will not be back to coach the Lakers after winning 38 games over two seasons, a person familiar with the situation said Sunday night.
Scott was informed of the decision after the Lakers' minor-league affiliate lost at the team's training facility in El Segundo.
Two potential candidates were hired in the last week -- Tom Thibodeau by the Minnesota Timberwolves and Scott Brooks by the Washington Wizards.
An intriguing candidate would be Golden State assistant coach Luke Walton. The former Lakers forward coached the Warriors to a 39-4 record earlier this season while head coach Steve Kerr recovered from back surgery.
A little more than a week ago, Lakers General Manager Mitch Kupchak appeared to give Scott a vote of confidence after the season, saying Scott did an "excellent job" under the circumstances of an inexperienced roster mixed in with Kobe Bryant's final season.
Scott has also coached the New Jersey Nets, New Orleans Hornets and Cleveland Cavaliers.
Follow Mike Bresnahan on Facebook and Twitter @Mike_Bresnahan
---