Receipt: Sarkisian, 3 other Washington coaches bought 8 shots and 5 beers before noon
After USC football coach Steve Sarkisian's outburst in August at USC's "Salute to Troy" event where he slurred his words, insulted opponents and added an expletive to the university's "Fight on!" rallying cry, The Times interviewed more than two dozen people knowledgeable about Sarkisian's time at Washington, and reviewed hundreds of pages of documents.
Sarkisian was fired Monday.
------------
For the record: An earlier headline on this post incorrectly said, "Sarkisian, 3 other USC coaches bought 8 shots and 5 beers before noon." Sarkisian was with the University of Washington at the time, and the other coaches were with Washington.
-----------
September 2010 - Hyatt Regency in Long Beach
During a one-night recruiting visit by Sarkisian, receipts show $125.01 worth of unspecified beverages in one visit to the lobby bar and $104.01 in beverages at the same establishment a few months later.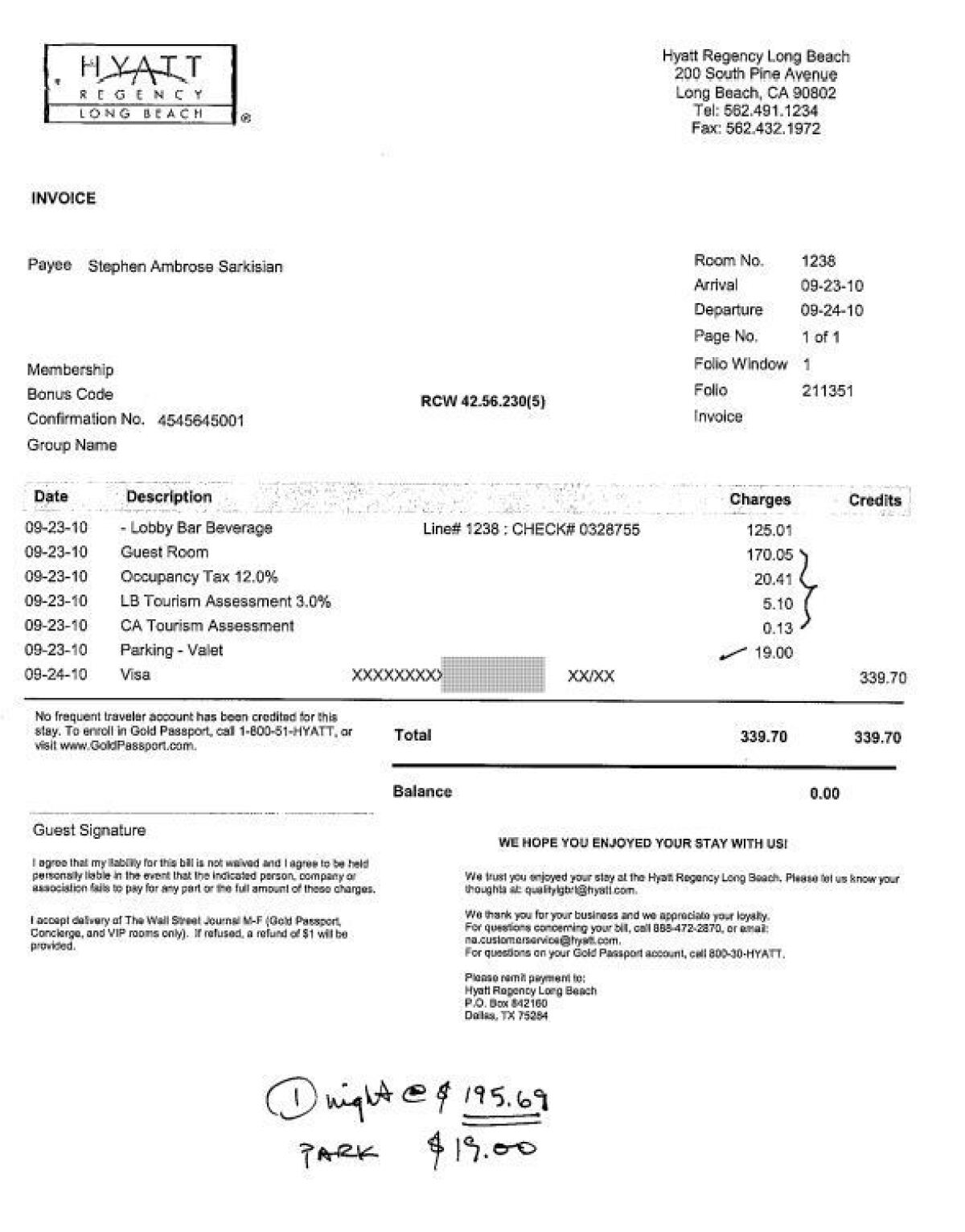 July 2011 - Hollywood Roosevelt hotel
Receipts show a one-day beverage tab of $170.47. Sarkisian was in town for the ESPYs.
May 7, 2011 - JW Marriott at L.A. Live
During a one-night stay for a speaking engagement, Sarkisian's hotel folio shows room service delivered a $90 bottle of Veuve Clicquot champagne and a chocolate amenity, then six beers.
June 5, 2011 - Suncadia Resort in Cle Elum, Wash.
Sarkisian picked up a bill that included 83 beers and 12 shots of Grey Goose vodka. Twenty Washington coaches and their spouses are listed as attending.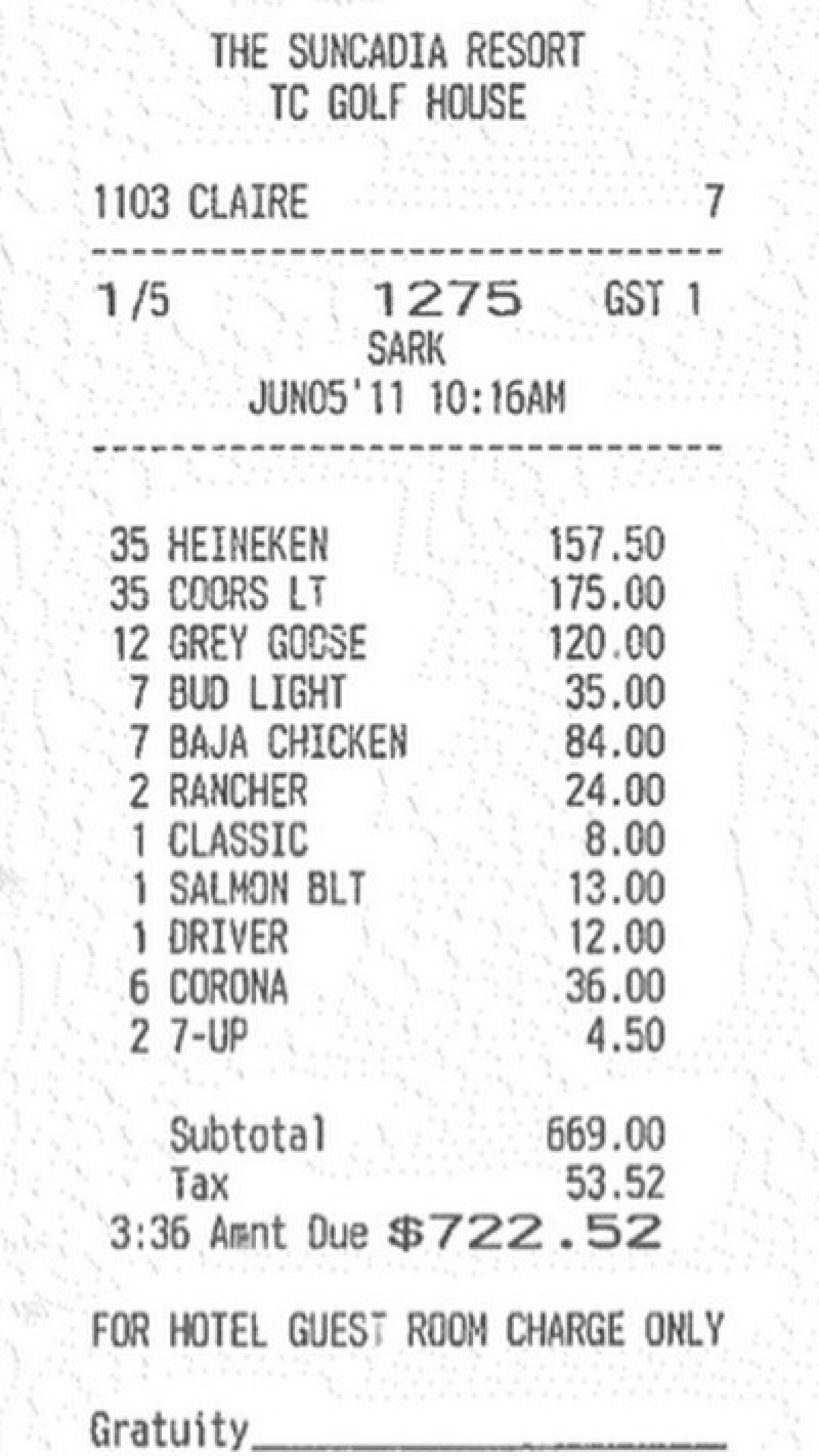 May 2012 – Arizona Biltmore in Phoenix
At the Pac-12 Conference head coach meetings, Sarkisian ran up $106 in minibar charges in one day.
April 2012 - Duchess Tavern in Seattle
Sarkisian jumped up on the bar, drink in hand, for a speech to dozens of former players at their annual alumni gathering the night before Washington's spring football game.
When he got off the bar, he was unsteady, looked like he had been over-served, and sat down, looked a little embarrassed that he was in that state.
Bill Resler, a longtime university professor who witnessed the event.
Jan. 8, 2013 – Rippy's Ribs restaurant in Nashville
Sarkisian and three assistants ordered four shots of Patron Silver, four shots of an unspecified liquor and five beers. The coach cashed out at 11:53 a.m. The coaches were attending the American Football Coaches Association convention.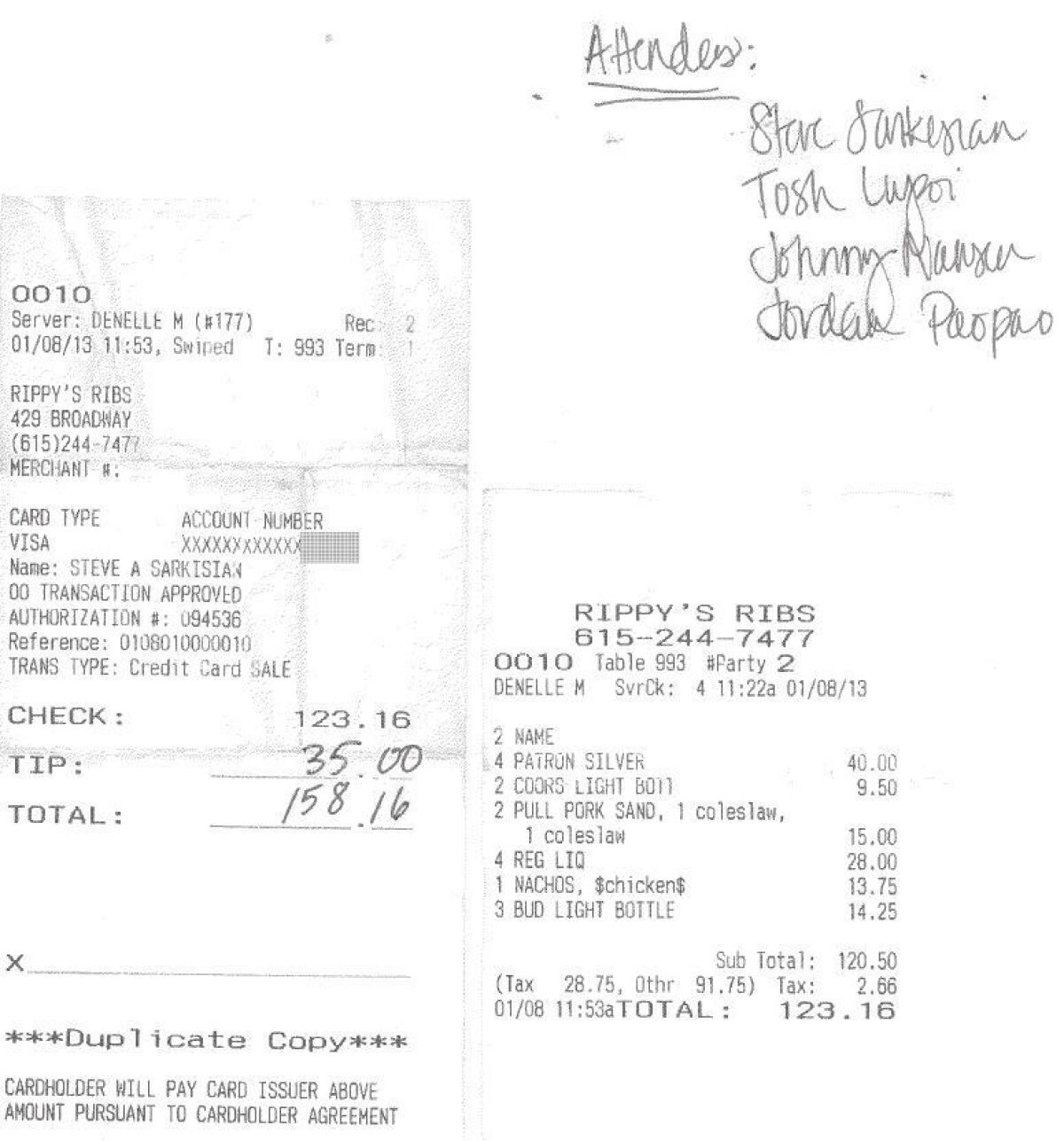 March 2012 and March 2013 - Don Diego's restaurant
Two receipts from Washington retreats at "Dawg Days in the Desert" in Indian Wells showed Sarkisian expensed $1,023 worth of alcohol at a restaurant. That included 91 shots of tequila, much of it Patron Silver. At least 16 people attended one of the gatherings; the attendance for the other wasn't clear.
2012 Don Diego's receipt
2013 Don Diego's receipt
USC fires football coach Steve Sarkisian
Documents and former players point to Sarkisian's alcohol use at Washington
Reporting by Nathan Fenno. Produced by Dan Watson.
---
Get our high school sports newsletter
Prep Rally is devoted to the SoCal high school sports experience, bringing you scores, stories and a behind-the-scenes look at what makes prep sports so popular.
You may occasionally receive promotional content from the Los Angeles Times.