Not having an All Star next year would break Jeanie Buss' heart, says Lakers' controlling owner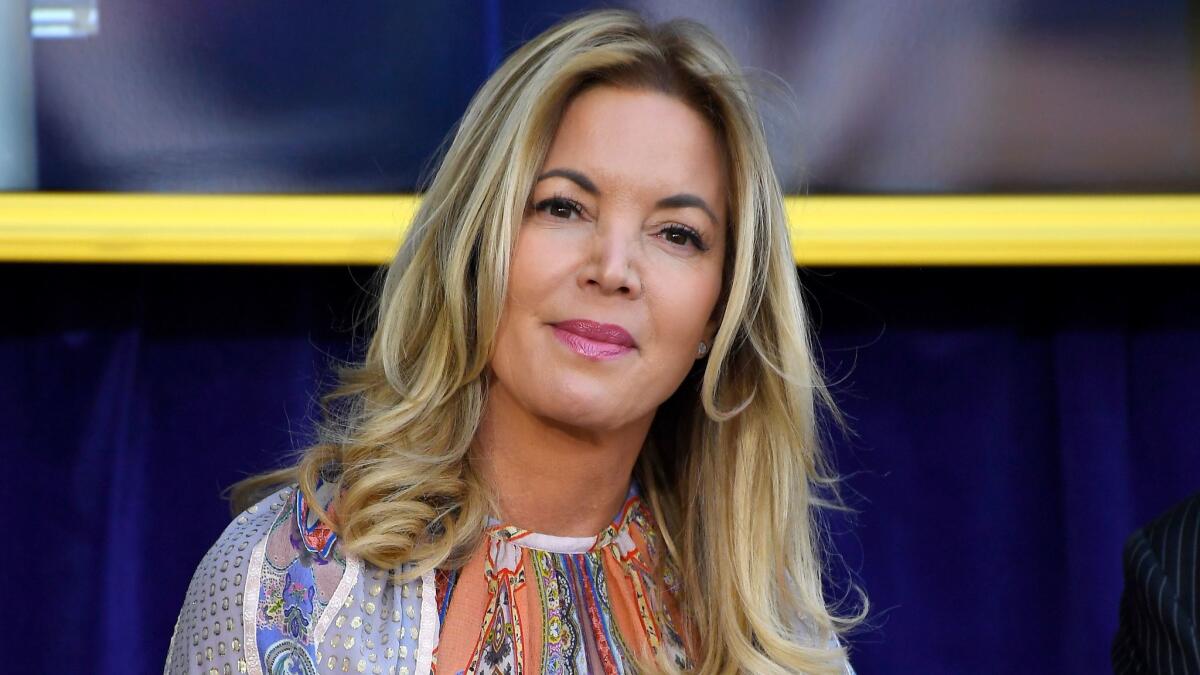 This year in New Orleans marked the first time in two decades that the Lakers did not have a representative at the All-Star game.
Los Angeles will host next year's game, which has Lakers controlling owner Jeanie Buss a little bit concerned.
"Next season Los Angeles is hosting the NBA All Star game at Staples Center and I'm concerned we won't have an All Star on the team," Buss said on a podcast with Forbes Sports Money. "That would break my heart."
Her comment speaks to the urgency with which the Lakers are operating. After three seasons that have made history for the wrong reasons, the Lakers made sweeping changes and are feeling optimistic about their future.
Magic Johnson is in charge of basketball operations with general manager Rob Pelinka at his side, whom Buss described as Johnson's "hand-picked" GM. She said on the podcast that an enthusiasm and energy that had been missing from the franchise since her father's passing returned with Johnson.
If the Lakers are to have an All Star by next year, though, it's likely they'll have to import him in free agency. Buss, Johnson and Pelinka have all talked about wanting to make the Lakers a prime free agent destination again, after a few seasons of being shunned by big names.
Follow Tania Ganguli on Twitter @taniaganguli
All things Lakers, all the time.
Get all the Lakers news you need in Dan Woike's weekly newsletter.
You may occasionally receive promotional content from the Los Angeles Times.