How scouts grade the Lakers before their first showdown with the Clippers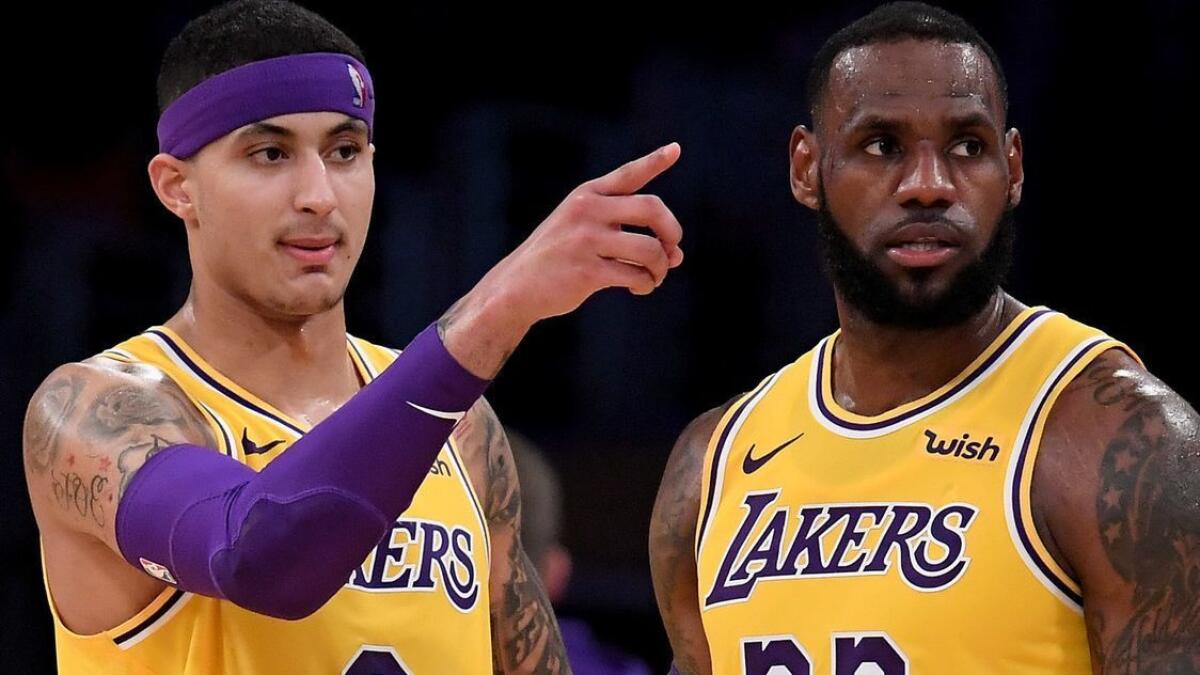 As the Lakers and Clippers prepare to meet Friday night, several NBA scouts offered their grades and assessments on why the Lakers have prospered so far this season.
With a record of 20-14 heading into Thursday night's game against the Sacramento Kings, the Lakers graded out overall with a B.
Here's a look at what the scouts thought about each position group:
GUARDS: C+
One Western Conference scout gave Lakers' core of Lonzo Ball, Brandon Ingram, Rajon Rondo, Josh Hart and Kentavious Caldwell-Pope a grade of B-.
"The reason is because they still turn the ball over too much as a group and they are an inconsistent three-point shooting team as a group. Defensively, Lonzo is getting better, but he still gambles too much and Rondo is so small that opponents just take advantage of him. But I would give them overall a B-."
An Eastern Conference scout gave them a C.
"The reason I give them a C is because Rondo has been hurt, Ball started off hurt and they haven't gotten into a regular rotation with those two guys yet. I think Ingram is coming. I think Hart is talented, he's good."
Another Western Conference scout also gave the backcourt a C.
"The Lakers guards have been kind of up and down. The Lakers are deep at guard. Ball is still a liability on offense. I thought Caldwell-Pope would be a little bit better. Josh Hart has been up and down."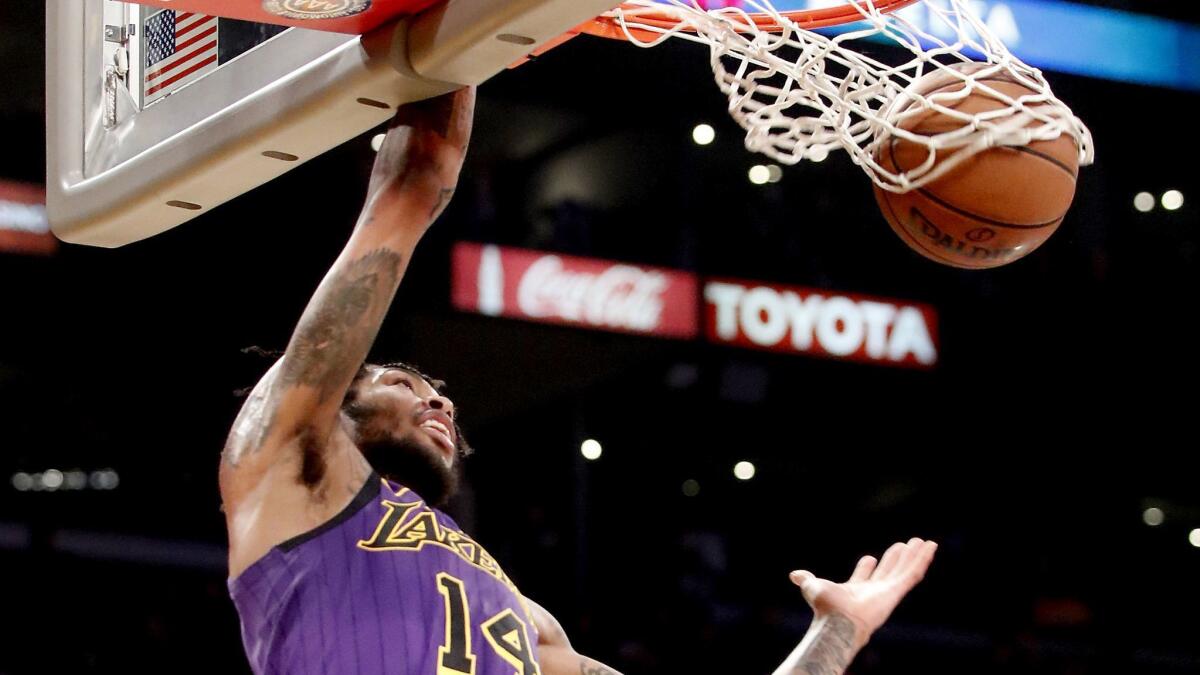 Another Eastern Conference scout graded them at B-.
"They've been solid when they have been in there. And a lot of it is LeBron takes up all the load so they don't have to do as much. Rondo had been out for a while. They've had some good games, but they've also been quiet. But they have been factors when they've played, just not at a high level yet."
FORWARDS: Straight A's
Each scout gave the Lakers' core of LeBron James, Kyle Kuzma and Lance Stephenson an A.
"Kuzma is even better than he was last year. LeBron makes him so much better," one Western Conference scout said. "LeBron gets him so many easy shots and we saw that stretch, when Ingram was out, how good Kuzma can be, when basically he was over 20 points almost every game. And LeBron is LeBron. He's playing as good as I've ever seen him play even at this age. The one downfall that they have to address with LeBron — and I don't know if they can ever fix it — it's his free throws, especially in the fourth quarter, because teams are going to start fouling him if he doesn't fix that."
One Eastern Conference scout assessed that James and Kuzma are "the strength of their team. Anything they can get with the other guys is a little extra."
Another Eastern Conference scout agreed: "LeBron and Kuzma are the reason for this high grade. LeBron still is a force and Kuzma keeps getting better."
Another Western Conference added, "It doesn't surprise me that LeBron is having a great year because he takes such great care of his body. Kuzma has been solid all season."
CENTERS: B
One Western Conference scout graded JaVale McGee, Tyson Chandler and Ivica Zubac with an A-.
"It's because of their defense," the scout said. "Now they can't score unless they get drop-off passes or rolls to the rim. But they don't have to with that team. All they have to do is roll, be a lob threat, rebound, block shots and play with energy. And JaVale McGee is having a great year. Then they got Tyson and he's still solid."
An Eastern Conference scout gave them a B.
"I like what they bring to the table," the scout said. "When they're out there, they lock down the defensive end so you can't drive the ball. They play within themselves. McGee is playing the best I've seen him play ever."
Another Eastern Conference scout graded them slightly higher with a B+.
"McGee and Chandler just play their roles and LeBron kind of inflates what they do offensively," the scout said. "They can protect the rim and they can finish above the rim."
Another Western Conference scout gave them a B-, in part because of the simplicity of their job.
"Their roles are to defend the paint, rebound the basketball and roll to the basket."
Twitter: @BA_Turner
All things Lakers, all the time.
Get all the Lakers news you need in Dan Woike's weekly newsletter.
You may occasionally receive promotional content from the Los Angeles Times.