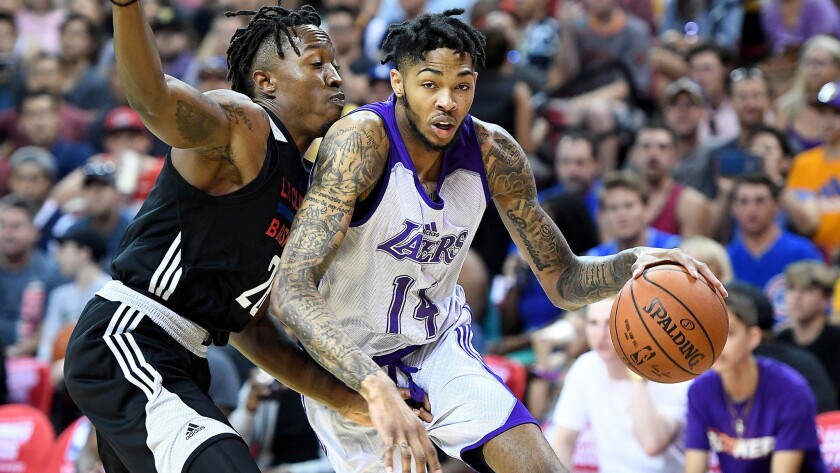 Lakers forward Brandon Ingram will not play in any more games at Las Vegas Summer League because of leg cramps and the team's desire to rest him.
Ingram had a fabulous debut this summer. He scored 26 points and outclassed all the other players on the court.
"I'm playing against guys that just came out of college," Ingram said. "It's nothing compared to the league. When you come out here, you expect to play like this."
But at the end of regulation of the Lakers' overtime loss to the Clippers, Ingram fell to the ground with a cramp in his right leg.
Ingram wanted to re-enter the game, but Lakers president of basketball operations Magic Johnson vehemently motioned for him to sit during overtime.
Ingram said after the game that he never had concerns the injury was more serious than it initially seemed.
"He's fine," Walton said. "It's just, he had sprained his ankle last week. Between that and then cramping up, just to be safe we figured we'd hold him out. He was arguing his case, he wants to play, said he feels great. But we're just trying to protect him from himself a little bit."
Follow Tania Ganguli on Twitter @taniaganguli
---