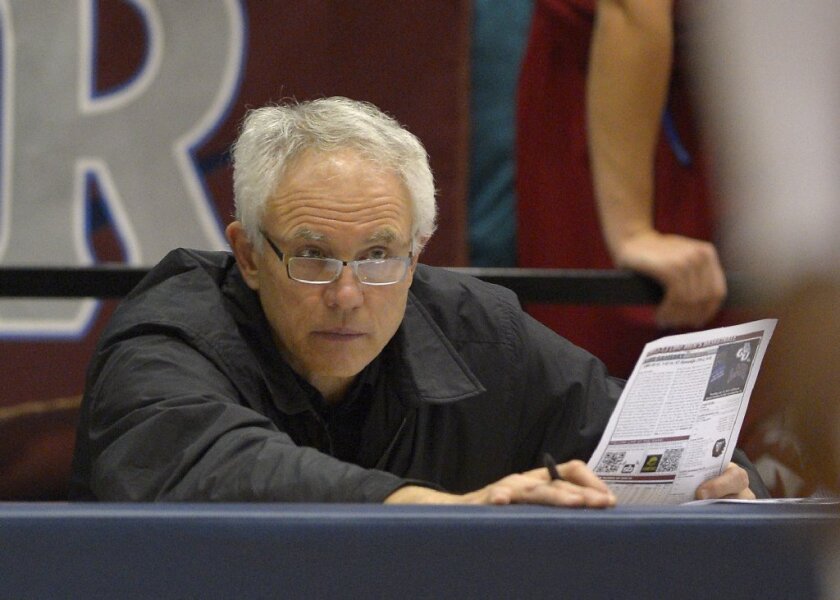 In an interview with Newsday, Lakers General Manager Mitch Kupchak used strong words to quash any trade rumors.
"We will not make a trade," said Kupchak. "We will not trade Dwight Howard. We have no intention of making a trade. It's unlikely that we'll make any trade with any of our principal players. To make another change at this time of the year behind the eight-ball like we are, I think that would make it more difficult. The talent is there. We have to find our way."
Howard is in the final year of his contract but as Kupchak notes, the Lakers have no plans to move him.
The Lakers (22-26) have struggled this season, both with injuries and chemistry, but are still just 3½ games out of eighth place. The team has recently won five of its last six.
The long-term goal for the Lakers is to keep Howard beyond the current season. Coach Mike D'Antoni has struggled to integrate Pau Gasol and Howard on the floor together.
Gasol is under contract for $19 million this season and $19.3 million the following year. The Lakers will be looking at significant luxury taxes, especially next season when the tax rate increases exponentially.
It would appear that Gasol too is safe from trade, according to Kupchak. The Lakers general manager also gave a word of support to the Lakers coach.
"We're very happy with Mike D'Antoni," Kupchak said. "I think when he took the job I think he thought Nash [fractured left leg] might be out a week or two. Not two months. Getting everybody on the same page took a little longer than expected. Not to say it's been smooth sailing, that's for sure."
ALSO:
Time Warner Cable and DirecTV subscribers can watch Lakers online
Son of Nick Van Exel sentenced to 60 years on murder conviction
Lakers hold off Pistons after blowing 18-point lead
Email Eric Pincus at eric.pincus@gmail.com and follow him on Twitter @EricPincus.
---