Mitch Kupchak, Lakers considering disabled player exception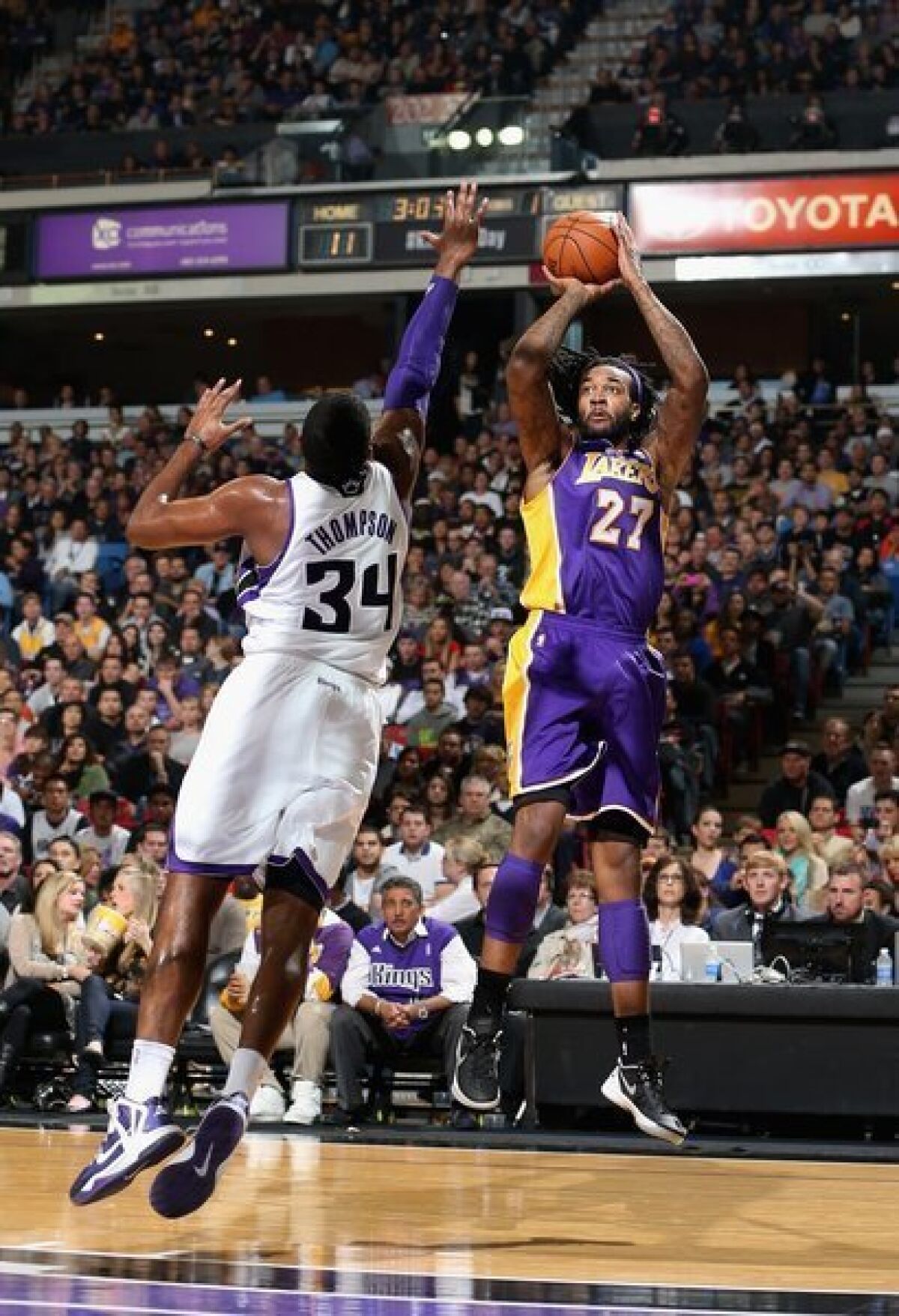 Lakers General Manager Mitch Kupchak said the Lakers are considering applying for a disabled player exception for Jordan Hill.
Hill is expected to have surgery to fix a possible labral tear and remove "loose bodies" from the joint. Recovery is expected to take six months and Hill would miss the remainder of the season.
The Lakers are eligible to apply for the exception, which would give the team an additional $1.78 million in spending power.
"We'll look into it," said Kupchak. "We have until Tuesday."
A disabled player exception can be used to sign a free agent for up to one season. It can also be used to acquire a player (making up to $1.88 million) via trade, as long as that player will be a free agent this summer.
The deadline for a team to apply for a disabled player exception is Jan. 15. The injured player must be considered sidelined until at least June 15.
If granted, the Lakers would have another tool to add to the roster, along with the $1.59 million remaining of their mid-level exception. The team also has three trade exceptions, the biggest of which is $1.42 million from the Luke Walton trade.
The Lakers have 14 players on their roster, one spot available should they look to sign a free agent. Given the team's $100-million payroll ($130 million with luxury taxes), there's no guarantee the Lakers will spend any more this season despite the team's 15-21 start going into Sunday night's battle against the Cleveland Cavaliers.
ALSO:
Lakers executive Jim Buss says 'we're not going to panic'
Jordan Hill shocked and devastated by hip injury
Dwight Howard back from shoulder injury
Email Eric Pincus at eric.pincus@gmail.com and follow him on Twitter @EricPincus.
---
All things Lakers, all the time.
Get all the Lakers news you need in Dan Woike's weekly newsletter.
You may occasionally receive promotional content from the Los Angeles Times.