Kareem Abdul-Jabbar picks the Spurs to win NBA Finals over Miami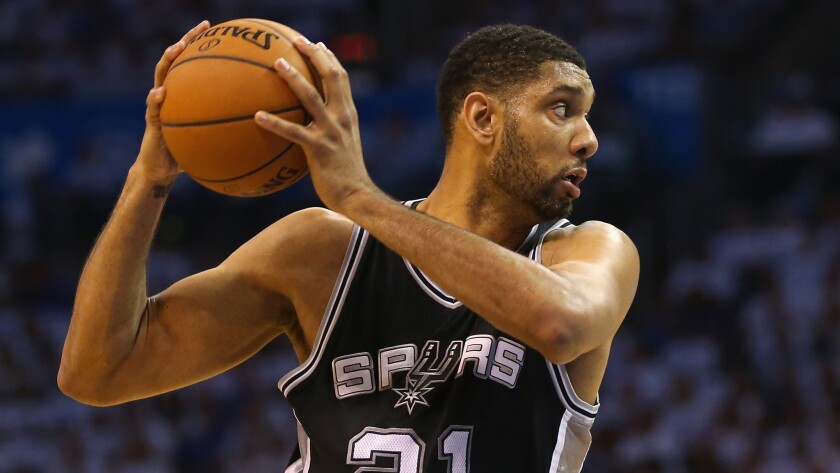 On Wednesday, Hall of Fame center Kareem Abdul-Jabbar picked the San Antonio Spurs to win the NBA Finals.
"I think San Antonio should have the edge because they should be hungrier," said Abdul-Jabbar on SiriusXM NBA Radio. "They would have won it last year. Kawhi Leonard makes a free throw, they win it all. They let that one get away."
The Spurs and Heat start a rare finals rematch Thursday. Miami overcame a five-point deficit with 28 seconds left in Game 6, but after a missed Leonard free throw -- Ray Allen's three-pointer forced overtime.
The Heat evened the series at six and closed out their second-straight championship in seven games over the Spurs.
Abdul-Jabbar, who won six titles (five with the Lakers), compared this year's Spurs squad to the 1985 Lakers.
"I think they have the same type of motivation that the Lakers had in '85. We should have had it [in 1984]," said Abdul-Jabbar, whose Lakers initially lost to the Boston Celtics before winning the rematch. "We wanted it. The Celtics were still laughing and we had to wipe that smile off their faces. I think San Antonio probably feels the same way."
Abdul-Jabbar spoke highly of Miami's LeBron James.
"When he came in, what was he, he was like 6-foot-8, 260 pounds? I came in, I was 7 feet tall and I was 235 pounds," said Abdul-Jabbar. "LeBron could have played the pivot when I came in the league. It's amazing the amount of talent that one guy can pull together just through effort and application of his will."
Still, Abdul-Jabbar has the Spurs.
"They can beat you from outside. They can beat you from the inside with [Tim] Duncan," he said. "There's no part of the game that they don't do well. I think that's a real credit to Coach [Gregg] Popovich."
eric.pincus@gmail.com
Twitter: @EricPincus
---
All things Lakers, all the time.
Get all the Lakers news you need in Dan Woike's weekly newsletter.
You may occasionally receive promotional content from the Los Angeles Times.