Gambling website gives Kobe Bryant 30-1 odds of winning NBA MVP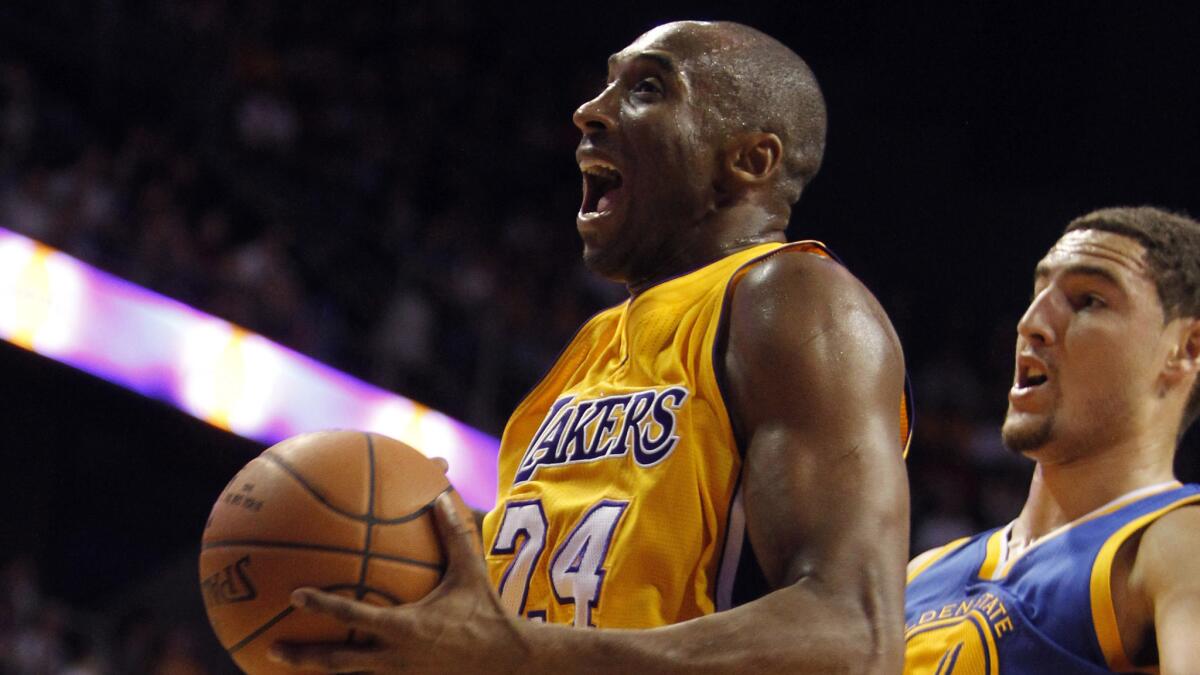 At 36 years old, Lakers All-Star guard Kobe Bryant doesn't have much of a chance of winning the NBA's most valuable player award, according to gambling website Bovada.
Bryant is 11th on Bovada's list, with 30-1 odds.
Oklahoma City Thunder forward Kevin Durant, the league's reigning MVP, was recently diagnosed with a foot injury -- hurting his chances to repeat.
"In what would have been a two way race for MVP once again, Durant's injury has moved LeBron James to the odds on favorite at 5/6," said Kevin Bradley, Bovada's sports book manager, in a statement.
Durant's 4-1 odds have him in front of the Clippers' Blake Griffin at 12-1.
Also ahead of Bryant are Derrick Rose (Chicago Bulls, 15-1), Russell Westbrook (Thunder, 15-1), Chris Paul (Clippers, 16-1), Carmelo Anthony (New York Knicks, 22-1), Anthony Davis (New Orleans Pelicans, 25-1), James Harden (Houston Rockets, 28-1) and Stephen Curry (Golden State Warriors, 28-1).
Bovada gives Lakers rookie Julius Randle 7-1 odds to be rookie of the year, behind Jabari Parker (Milwaukee Bucks, 5-2), Andrew Wiggins (Minnesota Timberwolves, 15-4) and Nerlens Noel (Philadelphia 76ers, 11-2).
Byron Scott of the Lakers is given scant odds for coach of the year at just 75-1. Gregg Popovich (San Antonio Spurs) is the favorite at 3-1.
Email Eric Pincus at eric.pincus@gmail.com and follow him on Twitter @EricPincus.
All things Lakers, all the time.
Get all the Lakers news you need in Dan Woike's weekly newsletter.
You may occasionally receive promotional content from the Los Angeles Times.