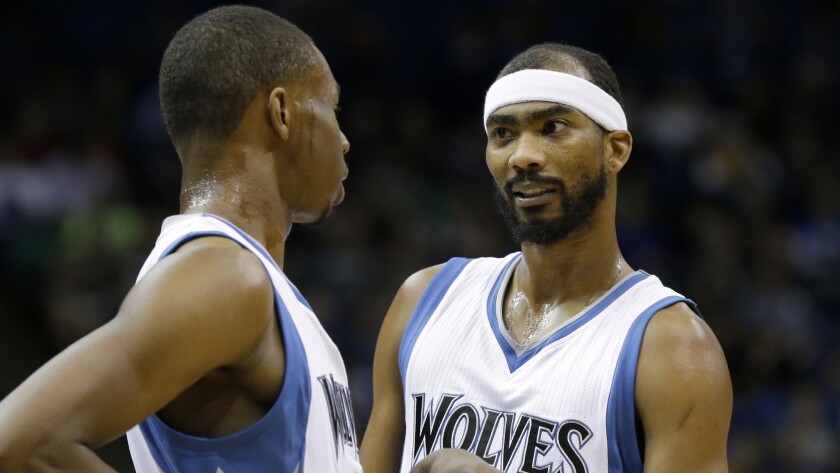 The Lakers (3-12) have struggled through most of the season against top-notch competition, playing teams with winning or even records almost exclusively.
On Friday, the Lakers will host the young, and injured, Minnesota Timberwolves (3-10).
A number of players are either out or questionable for the Wolves including Ricky Rubio (ankle), Mo Williams (illness), Kevin Martin (wrist), Nikola Pekovic (wrist) and Ronny Turiaf (hip).
The Lakers will be without Xavier Henry (Achilles), Ryan Kelly (hamstring), Steve Nash (back) and Julius Randle (leg).
While the Lakers are expected to pick up free agent forward Earl Clark, the exact time frame is not yet clear.
Key match up
Small forward Andrew Wiggins was originally selected first in the 2014 NBA draft by the Cleveland Cavaliers, but he was sent to Minnesota as part of the Kevin Love trade.
Wiggins is still learning the game at the professional level, averaging 12.6 points and 3.8 rebounds a game.
Thus far he's shooting 41.3% from the field while converting half of his 20 three-point attempts. Wiggins turns the ball over 2.4 times a game while dishing fewer than half that amount in assists (1.1 a night).
Lakers small forward Wesley Johnson will likely draw the assignment against Wiggins -- making sure the rookie doesn't duplicate his career high performance on Saturday of 29 points in a loss to the Sacramento Kings.
Johnson is averaging just 7.6 points a game while shooting 39.1% from the field, but he may be the Lakers' best individual defender this season.
X-factor
The Wolves will presumably start a back court with UCLA rookie Zach LaVine and veteran Corey Brewer.
LaVine is gifted athletically but is mostly raw potential and nowhere near a steady NBA point guard at this stage of his development.
Brewer is a feisty defender and streaky shooter; another player who seems to play well against the Lakers.
LaVine is averaging 6.0 points and 2.5 assists a game this season. Brewer is at 11.0 points and 2.2 steals.
The Lakers' pair of Jeremy Lin and Kobe Bryant simply need to dominate the match up.
Outlook
Minnesota is struggling without a number of key veterans. The Lakers need a win and should get it against the vulnerable Wolves.
A loss Friday at home would be demoralizing for a Lakers squad trying to pull up from a very poor start to the season.
Email Eric Pincus at eric.pincus@gmail.com and follow him on Twitter @EricPincus.
---