Shawne Williams earned $475,334 during stint with Lakers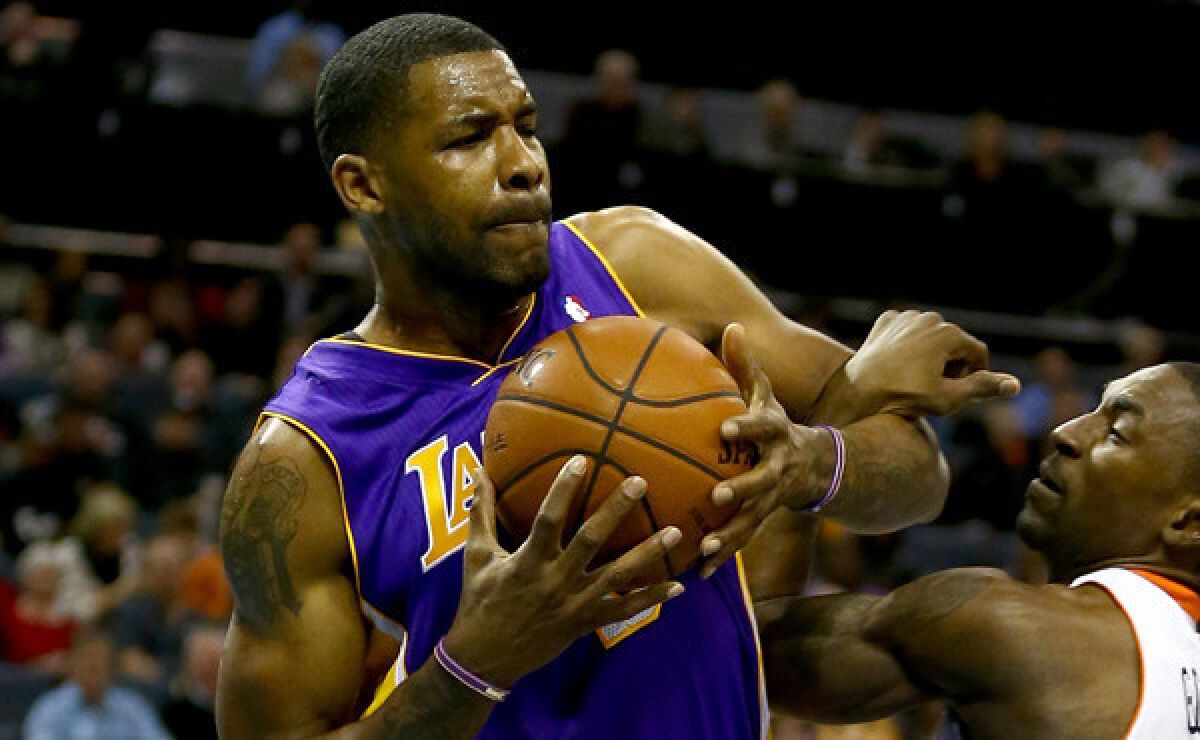 On Tuesday, the Lakers waived forward Shawne Williams, but not before he earned $475,334.
The Lakers now have 14 players on the roster, one below the league maximum.
Including three waived players (Chris Duhon, Elias Harris and Williams), the team's total salary this season is $78,934,933. The Lakers will also pay a luxury tax penalty to the league, in the neighborhood of $11.3 million.
Injuries have derailed what was a promising start to the season. At 14-21, the Lakers are paying approximately $90.2 million in payroll and taxes -- for a 13th-place team in the Western Conference.
With Kobe Bryant (knee), Steve Nash (back), Steve Blake (elbow), Jordan Farmar (hamstring) and Xavier Henry (knee) all sidelined, the five injured Lakers represent $45.8 million in salary.
The Philadelphia 76ers are paying their active 14-man roster a total of $42.1 million.
Bryant, the NBA's highest-paid player, can almost match the 76ers by himself at $30.5 million
By cutting Williams, the Lakers saved about $1.1 million in salary and luxury tax.
ALSO:
Preview: Lakers at Houston Rockets
Lakers waive forward Shawne Williams
Lakers fade in 110-97 loss to Dallas Mavericks
Twitter: @EricPincus
---
All things Lakers, all the time.
Get all the Lakers news you need in Dan Woike's weekly newsletter.
You may occasionally receive promotional content from the Los Angeles Times.