Kobe Bryant names the top 5 players and top 5 teams he's ever faced
Kobe Bryant revealed the top five players he faced in his career, and at least one came as a surprise.
The players were:
Hakeem Olajuwon
Michael Jordan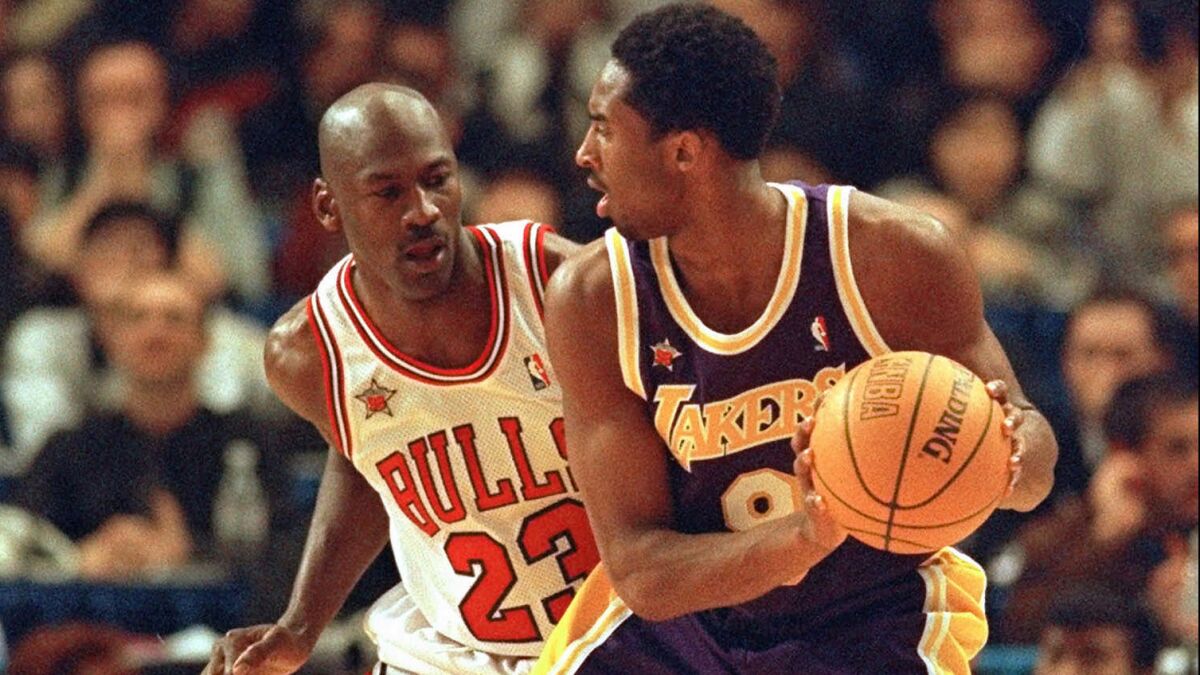 Kevin Durant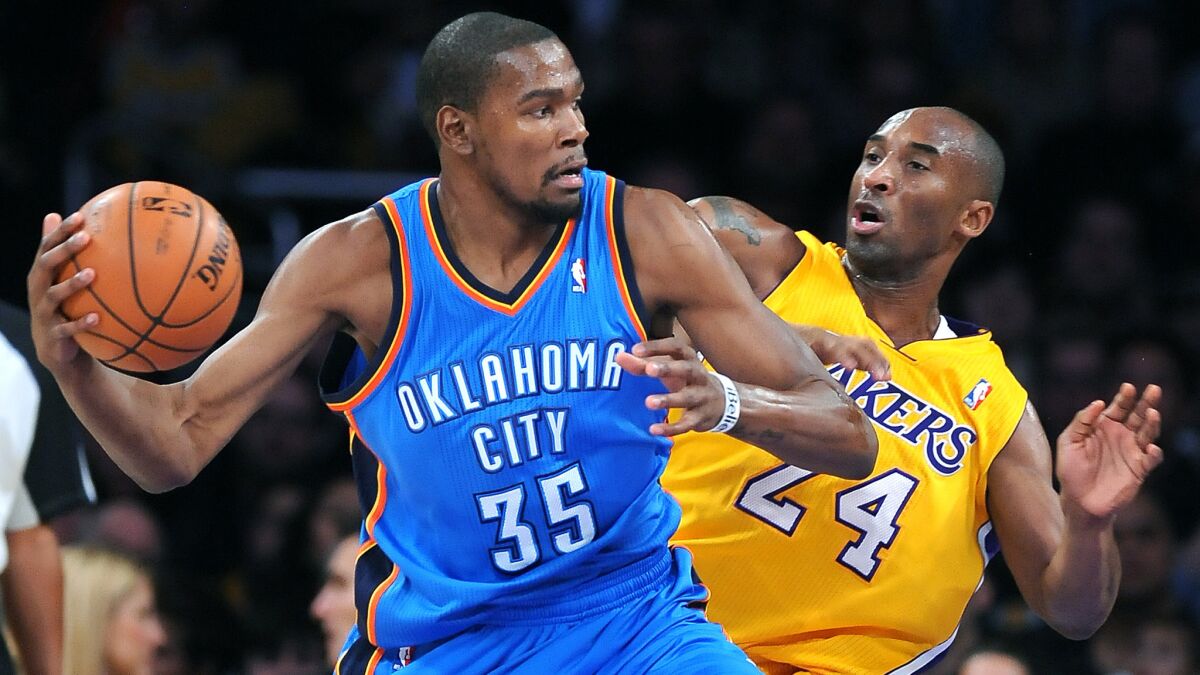 LeBron James
and ... Clyde Drexler?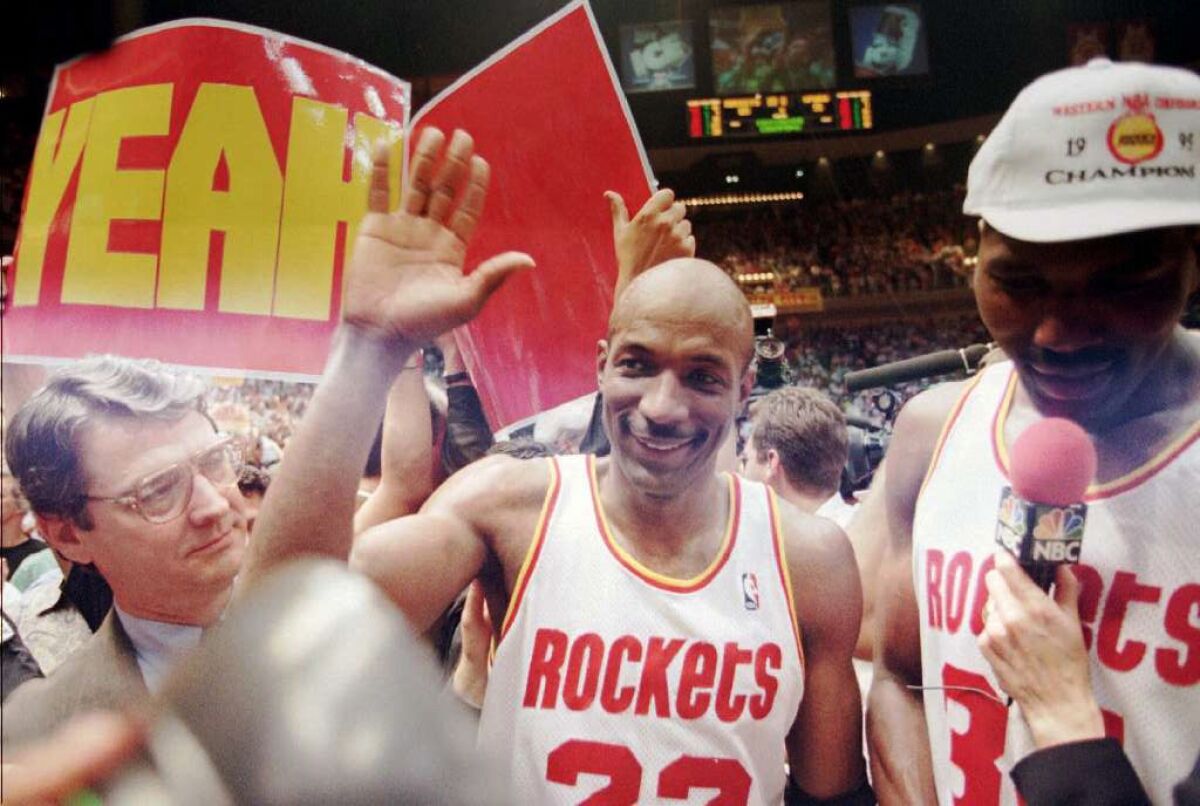 Indeed, Drexler was picked ahead of Tim Duncan, Steve Nash, John Stockton, Karl Malone, Dirk Nowitzki and Kevin Garnett, among others. Shaquille O'Neal wasn't mentioned, but neither were any of Bryant's former teammates.
Bryant acknowledged it was difficult to narrow down the list.
"I came in the league when there were still so many great players playing — John Stockton was still playing, Clyde Drexler was still playing, Gary Payton, Anfernee Hardaway," he said on a conference call Monday set up by the NBA with international reporters. "Top five players is a little tough for me."
He said the top five teams he played against were Sacramento in the early 2000s, Boston in 2008, Detroit in 2004 and Chicago when he entered the league in 1996 and San Antonio almost any year.
Bryant touched on a few other topics, including the upcoming All-Star game in February.
If he's not voted into the game by fans, he said he was "completely fine with that because I've had an amazing run."
Bryant is listed as a "frontcourt" player on the ballot, unlike past years when he was a guard.
Bryant later added that he wasn't "absolutely pressing" to be in the Olympics next summer in Brazil but always enjoyed being part of Team USA.
There have been plenty of questions about what he'll do when he retires after this season. Playing overseas is not an option.
"I wish I could have done it, but I can't," he said. "The body won't let me."
On the other hand, Bryant called his recent dunk against Houston "one of the special moments of my career" because of the spate of physical ailments he'd experienced.
"How [teammates] reacted was pretty much how I was feeling inside," he said with a laugh. "My body's been through a lot, man. To be able to get to the basket and to elevate and finish like that, to me it was personally gratifying. It's like it was a reward for all of the hours that I spent training and working and stretching."
Twitter: @Mike_Bresnahan
All things Lakers, all the time.
Get all the Lakers news you need in Dan Woike's weekly newsletter.
You may occasionally receive promotional content from the Los Angeles Times.