Watch Kobe Bryant sprint, shoot mid-range jumpers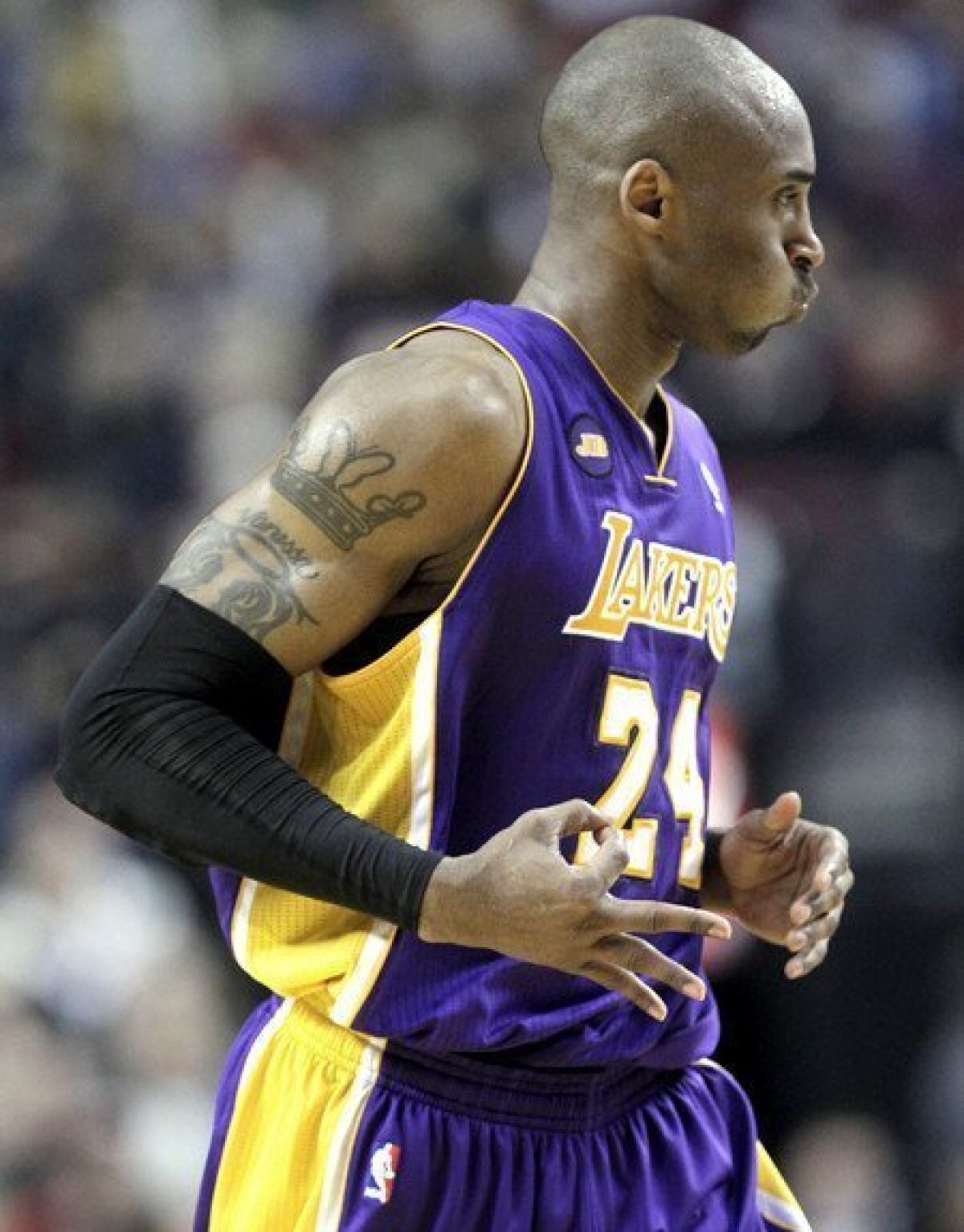 When will Kobe Bryant get back on the court?
While there's still no time frame, the Lakers All-Star continues to ramp up his activity as he works his way back from an Achilles' tendon injury.
Before Friday's exhibition game in Shanghai against the Golden State Warriors, Kobe Bryant got in some on-court sprints.
Big cheers from the crowd for the sprinting Mamba: https://t.co/RLzDAxJCHq— Los Angeles Lakers (@Lakers) October 18, 2013
Bryant was injured on April 12 in a win over the Warriors. He had surgery the following morning.
At the Mercedes-Benz Arena, Bryant took to the court to practice his jump shot.
Mid-range Kobe: https://t.co/hm1ycdukPl— Los Angeles Lakers (@Lakers) October 18, 2013
The Lakers start the regular season Oct. 29 at home against the Clippers. Although it seems unlikely that Bryant will be back for opening night, recent progress suggests Thanksgiving might be a reasonable guess for his return.
ALSO:
Kobe Bryant able to dunk, at least in 'NBA 2K14' preview
Poll: Michael Jordan, Kobe Bryant over LeBron James for final shot
Kobe Bryant nearly brought to tears by Staples Center Game 4 ovation
Email Eric Pincus at eric.pincus@gmail.com and follow him on Twitter @EricPincus.
All things Lakers, all the time.
Get all the Lakers news you need in Dan Woike's weekly newsletter.
You may occasionally receive promotional content from the Los Angeles Times.