Lakers' scoring woes continue to haunt them in turnover-filled loss to Knicks
It isn't a today problem, a one-bad-game kind of thing. It's a characteristic and maybe, eventually, a fatal flaw.
The Lakers need to be better with the basketball. They can't turn it over so much. They're not a good enough offense to overcome this, especially now with LeBron James and Anthony Davis out. And they might not be a good enough offense even at full strength to deal with a turnover problem that's worse for the Lakers than it is any other team in the NBA.
"We got to do better as a team. Everyone," point guard Dennis Schroder said. "If it's the last guy or the first guy, we just got to do better. We can't be careless because it's going to put a lot of pressure on the defense, of course. And then we get slow, go back slow and they score on fastbreak points. We just got to take care of the ball and it's everyone.
"It starts with me."
But it doesn't end there.
Schroder turned the ball over five times as part of a 25-turnover calamity Monday night at Madison Square Garden, the good vibes produced from an upset win against Brooklyn promptly tossed directly out of bounds in a 111-96 loss to the Knicks.
Five years ago Tuesday, Kobe Bryant closed out his Hall of Fame career with a 60-point performance. A look back at the magical moments of that game.
The Lakers are averaging 15.8 turnovers, worst in the NBA. Of the teams in the bottom 10 of turnovers per game, only the Lakers and the Philadelphia 76ers have winning records. Before James' injury, the Lakers were committing 15.0 turnovers, fifth worst in the league.
Monday was the ninth time this season with the Lakers committing at least 20 turnovers. They've been fortunate to still win four of those games. That those wins came over teams such as Detroit, Cleveland, Houston and Toronto, that's troublesome.
The 25 turnovers Monday were a season worst.
"Really poor passing, some bad decisions, and some of it, you have to credit the defense," coach Frank Vogel said. "But as good as we were offensively two nights ago, we were just as bad tonight — and it's disappointing. We had 25 turnovers, and we got our shot blocked nine times. ... which we view as turnovers as well. So, definitely not good enough on the offensive end tonight."
Former Laker Julius Randle scored 34 points and grabbed 10 rebounds to lead the Knicks, who turned those 25 Lakers turnovers into 18 points.
Schroder led the Lakers with 21 points. Markieff Morris added 17 and Kyle Kuzma scored 14, but the Lakers were a shocking 26 points worse than the Knicks with Kuzma on the court.
It was Kuzma's first game back in the starting lineup after missing the last two games with a calf strain. Marc Gasol and Wesley Matthews both played after missing the Lakers' win in Brooklyn, as well.
The Lakers were without forward Alfonzo McKinnie because of the NBA's health and safety protocols, but according to a team spokesperson, McKinnie has been cleared to travel with the team to Charlotte, where they play the Hornets on Tuesday night.
A win against Charlotte would give the Lakers a plus- .500 record on their seven-game trip, quite an accomplishment considering James and Davis being out.
Even if the stars were back, there's no guarantee the Lakers' turnover problems would be solved. For one, they'd be reintegrating two new pieces into a roster that's changed since they last played, with Andre Drummond and Ben McLemore both joining the team.
And secondly, it's not as if those players never turn the ball over.
Byron Scott coached Kobe Bryant in his final season and was a mentor when the Lakers great entered the NBA. What he and others remember.
James has led the Lakers in turnovers each of his three seasons with the team, and Davis was second in turnovers last year — byproducts of the two players having the ball so often.
Turnovers weren't a fatal flaw for the team last season, though, with the Lakers averaging 15.4 in the playoffs — the most for any team that won a series and the Lakers left the bubble with the championship trophy.
But as they fight for seeding, and eventually, as they fight off the challenges with trying to navigate their way through a second straight postseason with championship goals, it's the kind of deficiency that could be crucial.
"I mean, it's very frustrating, just turning the ball over… at least put a shot up, at least," Kentavious Caldwell-Pope said after Monday's loss.
"That gets frustrating. That starts to drop the energy that we have for the game. Starts to bring people down. So turnovers is a big part of our game that we have to do better."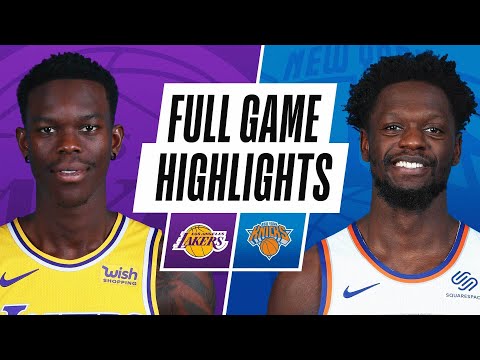 All things Lakers, all the time.
Get all the Lakers news you need in Dan Woike's weekly newsletter.
You may occasionally receive promotional content from the Los Angeles Times.