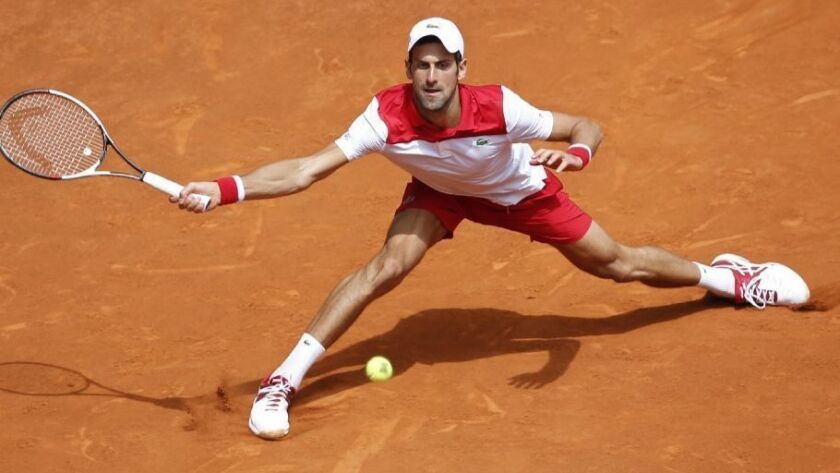 Novak Djokovic added another early elimination to his disappointing season, while Rafael Nadal continued to look invincible on clay.
Djokovic lost to Kyle Edmund 6-3, 2-6, 6-3 on Wednesday in the second round of the Madrid Open, the sixth straight tournament in which he has failed to reach the quarterfinals.
Nadal cruised past Gael Monfils 6-3, 6-1, extending his record of consecutive sets won on clay to 48. The 16-time Grand Slam event champion, coming off titles in Monte Carlo and Barcelona, has won 37 of his last 38 matches on clay, including 20 straight.
Djokovic lost in the third round in Monte Carlo, and in the second round in Miami and Indian Wells. The 12th-ranked Serb failed to advance past the last 16 at the Australian Open.
Etc.
Serena Williams has withdrawn from next week's Italian Open, saying she needs more time to be "100% ready to compete."
Williams returned to the tour briefly this year after a 14-month absence to give birth to a daughter. The 23-time Grand Slam event champion withdrew from this week's Madrid Open and sitting out Rome puts her status for the French Open, which starts May 27, in doubt.
---