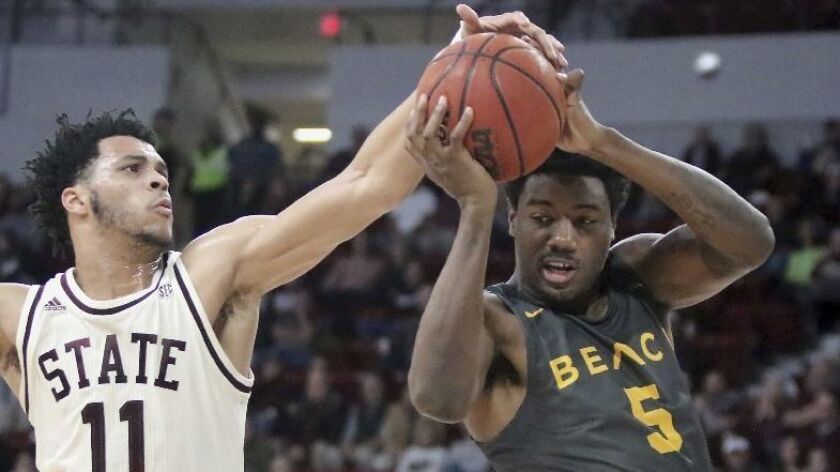 at St. Mary's 81, Cal State Fullerton 66: Jordan Ford scored all 19 of his points in the first half and senior Jordan Hunter had his second career double-double to help the Gaels beat the Titans for their fourth straight win.
at Pacific 74, Long Beach State 68: Lafayette Dorsey scored a career-high 31 points, Roberto Gallinat had 16 points and the Tigers rallied to beat their former conference foe 49ers. It was the first contest in the 95-game series since the 2012-13 season.
San Diego 82, Cal State Northridge 68 (Sunday): Alex Floresca scored a career-high 16 points, Isaiah Pineiro also scored 16 and the Toreros beat the Matadors to improve to 8-2.
---